Electric scooters are, without doubt, a very hot topic in the UK right now. It is perfectly legal to own and sell e-scooters, however they are not allowed to be ridden on public roads or pavements. This is because the Government is trying to assess whether it is a good idea for electric scooters to be unleashed on public roads and cycle lanes. If the present trial concludes that they are, the question then becomes about how usage of these vehicles should be governed.
UK Government's Electric Scooter Trial
There is a major trial of electric scooter use currently taking place in major towns and cities across the United Kingdom. This trial only the grants use in public access areas of e-scooters rented as part of the government trial and not privately owned e-scooters.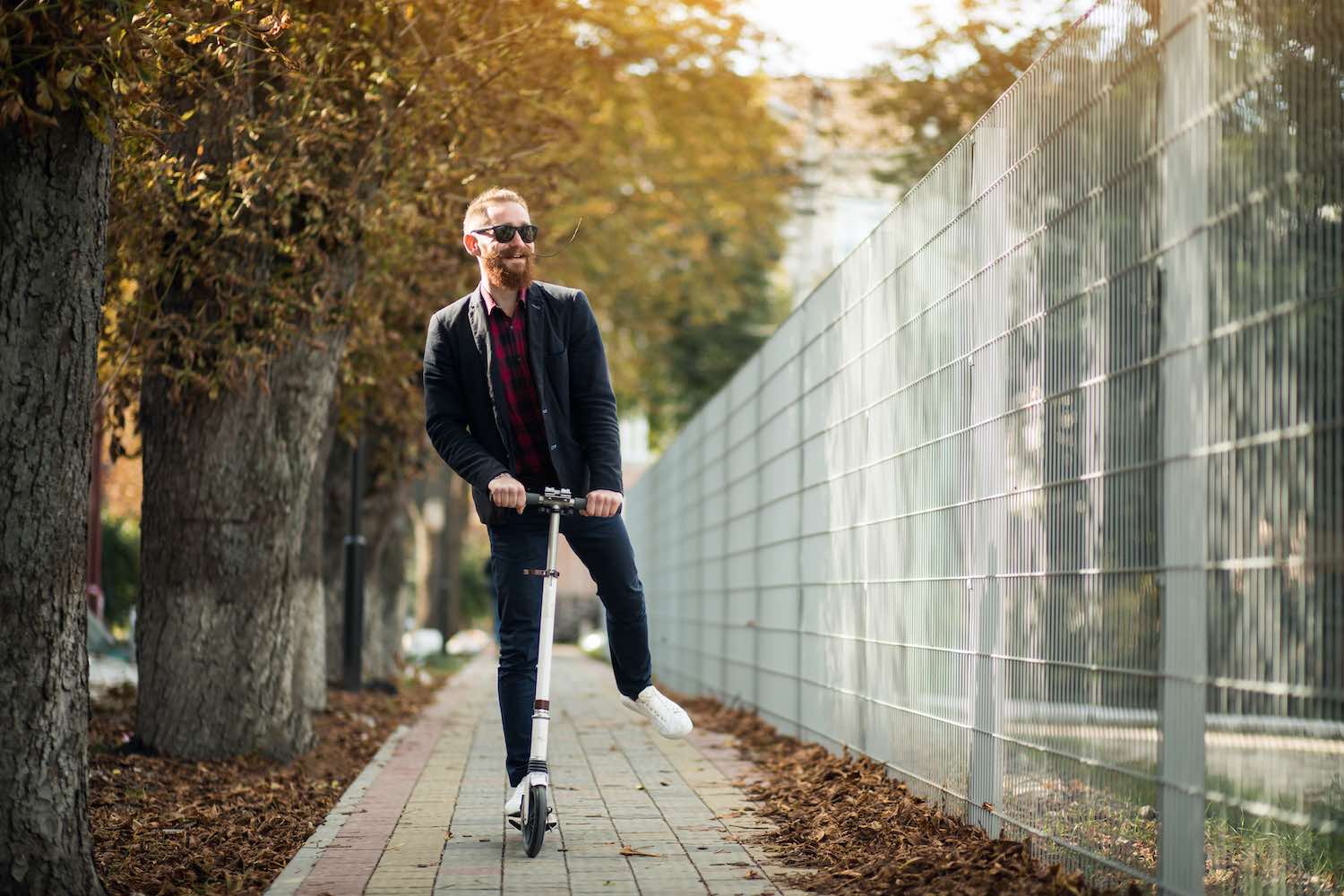 The main reason for this is insurance. When an electric scooter is rented from a vendor taking part in the trial scheme, insurance is provided as part of the rental agreement. However, there are no laws specifying a requirement for privately owned electric scooters. This is one of the main purposes of the trial, as it attempts to understand whether insurance should be a mandatory requirement. If this does turn out to be the case, the question of how the authorities will be able to tell whether an electric scooter has valid insurance, potentially opening the way for a national database of electric scooters and the ability to identify an individual scooter's insurance status. One possible way this would be governed could be to apply laws requiring all scooters to be licensed and remotely identifiable – like having a license plate.
Using Privately Owned Electric Scooters
So if you own or are thinking of purchasing an electric scooter privately for use in the UK, where can you ride it?
The answer is very simple. You can ride your e-scooter on any private land to which the public does not have access without legal restrictions. This probably explains the huge increase in demand for off-road electric scooters. Undoubtedly, the big potential market for electric scooter sales will be for commuters. You can imagine the crowds of young post-grads gliding their way to the office for their internship each morning. But, according to current legislation, you would only be commuting legally if you commute across your own farmland to work each morning. Obviously, this is impractical, as few people are unlikely to be in this position. Hence the present trial.
The main aim of the trial is to see whether electric scooter users and other commuters can coexist. If they can, then laws will need to be written to govern the use of electric scooters on our roads, not least to ensure the safety of the rider, and other road users and pedestrians also.
Off-Road E-scooters
The present period of uncertainty surrounding e-scooter usage in the UK has created a market for off-road electric scooters that can be used in line with the current legislation (or lack thereof). Naturally, demand is already growing rapidly and there are many vendors offering high-powered electric scooters that are capable of achieving high-speeds across rough terrain, such as Manfirth in Leeds. It all sounds quite fun, and it also points to a potential gap in the market for e-scooter-based off-road experiences. Imagine you, with a group of friends, turning up to a pre-laid track on private land, and zipping around an off-road track, racing one another into the berms and over humps. I would l certainly imagine this kind of activity would be a popular one – and there are already many off-road e-scooters available that are more than capable of delivering a thrilling experience.
The problem is that until either such tracks exist, or the government trial concludes that e-scooters can be used safely on Britain's roads, then your only chance of riding an electric scooter in public will be by hiring one.