WFH may have become part of the #NewNormal, but how productive can we be, when not employed in our usual offices and work spaces, and with friends, family and neighbours all working alongside us in lockdown?
Studies show that workers can be up to 66% less productive when exposed to just one nearby conversation and a British Journal of Psychology study found that whether reading or writing – background noise is a productivity killer.
Thankfully, for 8 years, Quiet Mark, the highly regarded international consumer champion programme associated to the UK Noise Abatement Society (est. 1959), has been technically assessing and awarding products which offer high performance and low noise. The Quiet Mark can be identified by their distinctive purple Q logo found on awarded products across UK's leading retailers like Amazon, Argos, Currys PC World, John Lewis & Partners and Very. So, as a consumer, whenever one sees the Quiet Mark they know they're purchasing one of the quietest in its category.
Here are 10 Quiet Mark awarded products to help hear those Zoom calls over those humming fridges, screaming vacuum cleaners, roaring kettles and other loud appliances – turning our homes into our sanctuaries and a better space to work from.
1. Lumie Bodyclock Luxe 700FM
For the perfect start, the Lumie Bodyclock Luxe 700FM is one of Lumie's newly updated top-of-the range Bodyclock sleep/wake-up lights, featuring high quality audio with FM radio, bluetooth speakers, and a selection of over 20 sleep/wake sounds. Other features include low-blue light to be non-alerting at bedtime, fully adjustable bedside lighting, a glass lamp cover; auto-dimming display; sunrise and sunset from 15 to 90 minutes; a nightlight setting; 7-day alarm; dimmable bedside lighting; tap-control snooze; power failure back-up.
2. Dualit Classic Kettle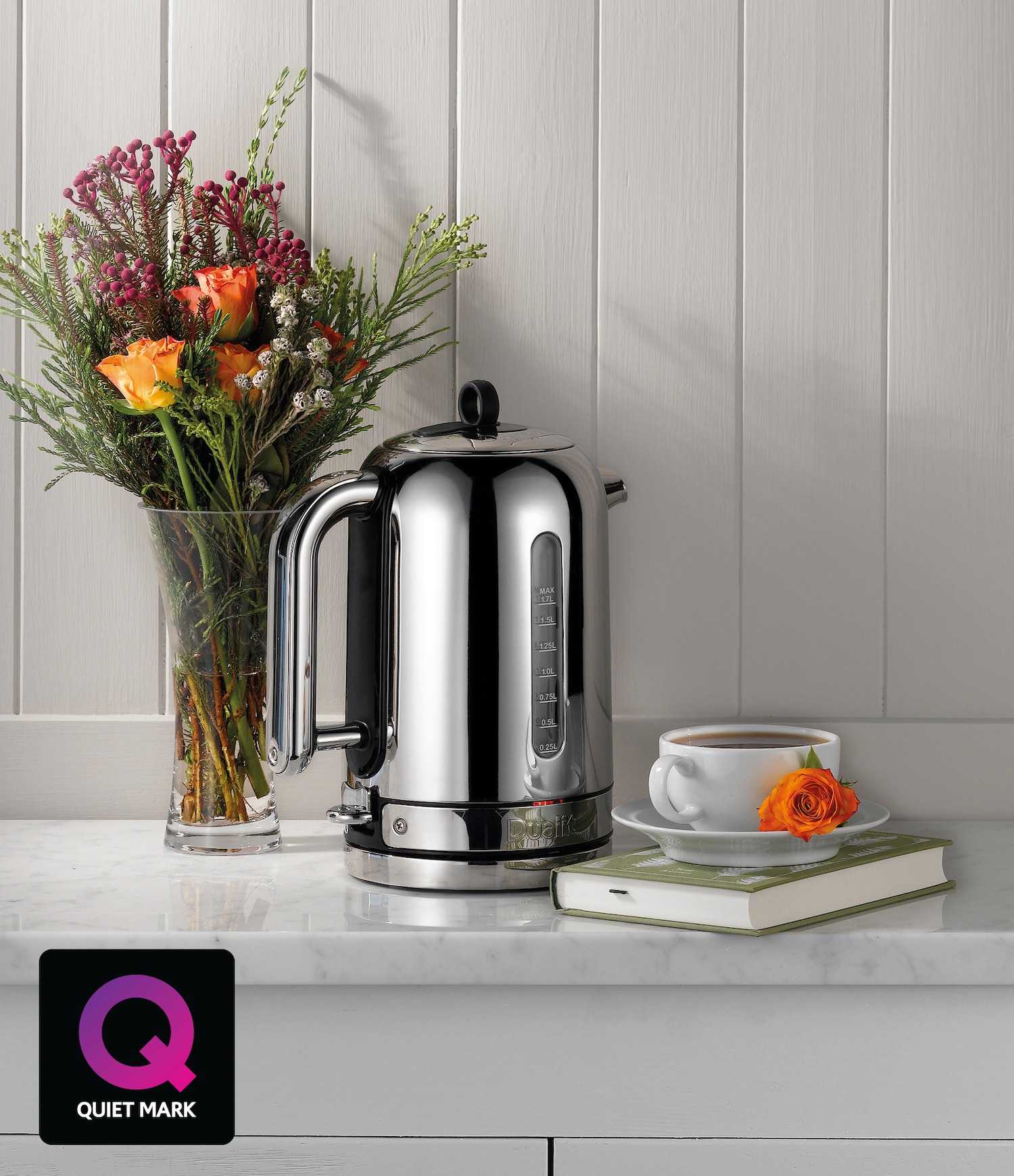 Have you had to mute your phone during conference calls, to block out the drone of the kettle? The multi-patented Dualit Classic Kettle features Whisper Boil™ which drastically reduces unwanted boiling noise.
It is available in a selection of finishes and is fitted with a superfast 3Kw element, making for quick boiling time. Two measuring windows with cup level and litre indicators help you to only boil the amount of water required from one cup to 1.7 litres.
3. Triton Showers AS2000SR Thermostatic Power Shower
Triton's NEW thermostatic power shower is so quiet that when the water is running, you hardly hear the pump! Perfect for when you're focusing on that morning briefing, whilst the household takes it's morning shower. It won't stop them from singing… but every little helps!
The AS2000SR is the ideal solution for those with low pressure systems, providing a great flow rate of up to 14 litres per minute. Its continuous running performance ensures there is no waiting around in between showers for busy households.
4. Melitta Barista TS Smart Coffee Machine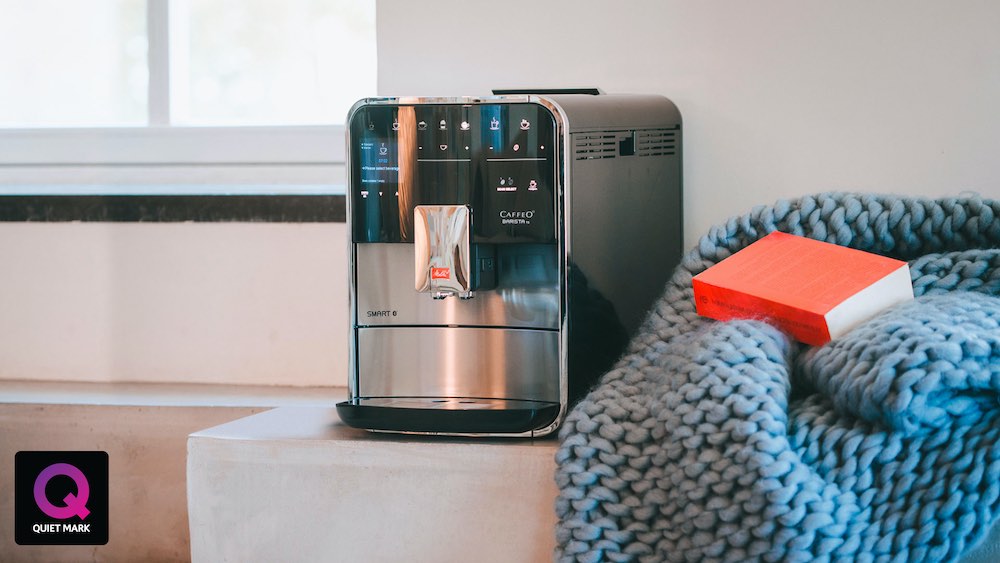 The Melitta® Barista TS Smart® can really do a lot. For example, it can make 21 different coffee specialities. With the right coffee beans, according to the original recipe or your own personal creation.
A special highlight: With the Melitta® Connect app you are able to steer the preparation of coffee and manage many other features really simply with your smart phone.
5. Dyson Pure Cool Me™ Purifying Fan
The Dyson Pure Cool Me™ is Dyson's first purifying fan for personal use. It cools you with a stream of purified air, not dirty air. Engineered to help improve your air quality, it projects cooling, filtered air – wherever you need it.
The machine's sealed filter combines an activated carbon and glass HEPA layer. Together, they capture gases and 99.97% of pollutants and allergens as small as 0.3 microns from the air. Very useful, especially at this time when, in the UK, the recent May Bank Holiday saw temperatures soar to 27C, making it the highest in a century!
6. Fisher And Paykel DD60DDFHX9 DishDrawer Dishwasher
Designed to fit existing kitchen cabinetry, Fisher & Paykel's beautifully quiet DD60DDFHX9 DishDrawer™ Double dishwasher has comparable dimensions to those of traditional dishwashers but provides the benefit of two independent drawers for added convenience, and smaller wash loads. One drawer can be washing dishes and you can use the other to stack more dirty dishes. The top drawer is at bench height making it easy to load and unload dishes, and easier to add detergent, rinse aid and salt. No need to get on your knees and place your head inside, which is especially handy when you've got a phone tucked under your chin, juggling work calls with the household chores!
7. Whirlpool Supreme Care FSCR 90430 Washing Machine
The Whirlpool Supreme Care FSCR 90430 Washing Machine features the very best in terms of design, features and functionality. It delivers an impressive 9kg drum and exceptional A+++ energy rating to provide exceptional cleaning that's resource efficient.
Featuring ZenTechnology, with Whirlpool's innovative new style motor, the spin cycle is so discreet it won't disturb your calls as it washes your smalls!
8. Hotpoint H7T 911T MX H Fridge Freezer
If there's one noise that can put you off working at your kitchen table, it's the loud rumbling of the fridge-freezer motor. Thankfully Hotpoint's H7T 911T MX H Fridge Freezer quietly cools the family's food, offering the perfect balance between performance, with an A+ energy rating and food preservation technology, all while boasting an impressive capacity of over 300L.
9. Hoover Telios Extra Bagged Cylinder Vacuum Cleaner
The Hoover Telios Extra is an ultra quiet, high performance, premium bagged cylinder from Hoover. Featuring integrated accessories stored on-board, a 10m working radius and variable power, Telios Extra also includes a mini turbo brush, ideal for stubborn pet hair, plus 2 additional floor nozzles for all round cleaning.
10. Blueair Blue Pure 411 Air Purifier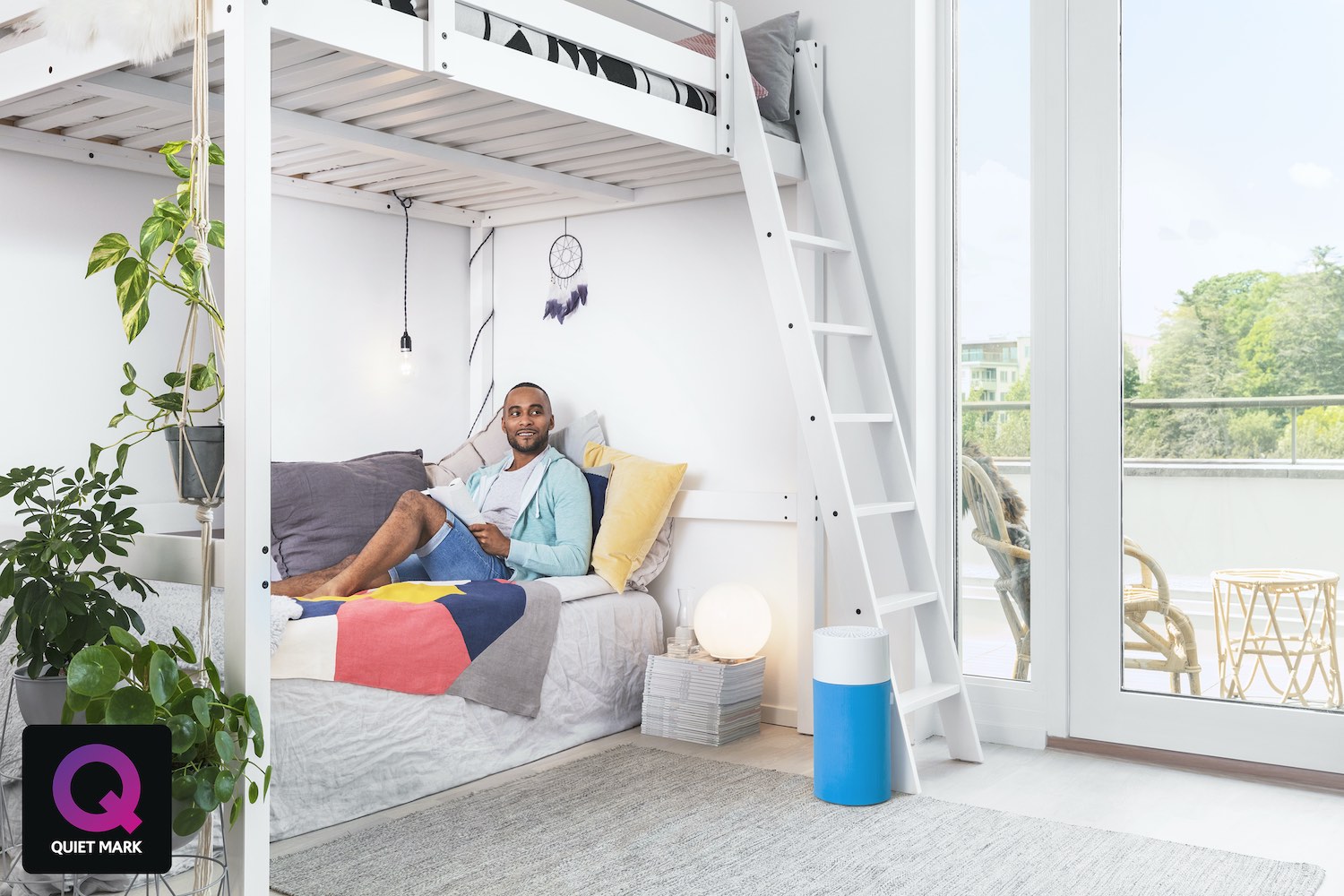 Blue Pure 411 is not only whisper silent and energy efficient, the one-button speed control makes it super easy to use. The entire bottom part of each air purifier consists of an advanced filter. Using both mechanical and electrostatic filtration, it catches virtually every airborne contaminant down to a virus in size: pollen, dust, pet dander, mould spores, smoke, allergens and bacteria.
So there we have it… a WFH day, with help, and hopefully some added focus, from 10 awarded products that have received the Quiet Mark. Of course, they won't only benefit us during this period of Lockdown. This strange and unprecidented time has highlighted just how busy we are normally and how loud our lives had become. Having quieter appliances, which provide solutions to unwanted noise, can help our sense of well-being whatever the circumstance.
You can find all the products on Amazon UK website readily available for ordering.