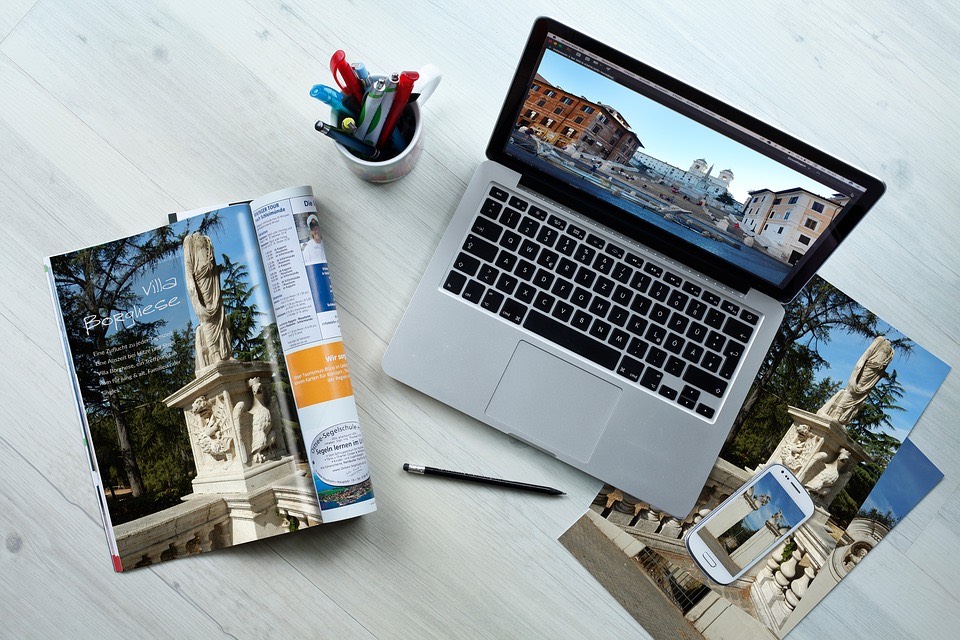 Are you a graphic designer looking for a laptop? Then the first thing on your mind must be finding a good graphic card for your laptop. Well, it can be difficult to decide given the variety of laptops available in the market these days with various graphic card options. This job requires more than just talent. The right machine can take your graphic designing game to the next level. But what are the main things you MUST consider before you make the big purchase? Read ahead to find out what are the 5 best laptops for graphic designing in 2020.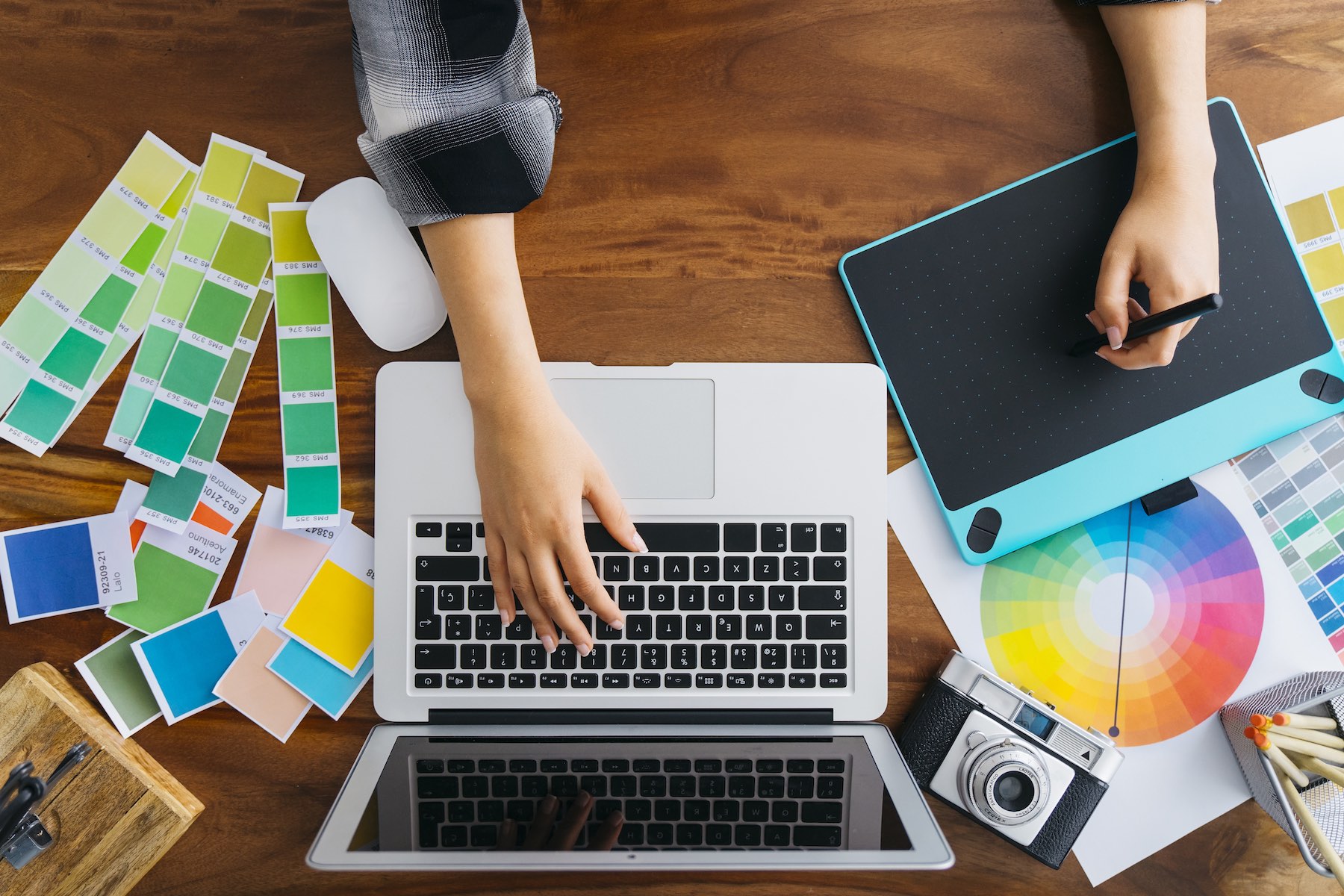 Things to Consider Before Buying
1.  Screen Resolution
A graphic designer works with visuals. Therefore, it is a must for their laptops to have a high-resolution screen. This will result in a clear, crisp image on the screen. Do you want your work to be more detailed and have higher color accuracy?
Go for a laptop with a higher resolution.
2.  Screen Size
For graphic designers, a larger screen gives more freedom and allow them to make edits more accurately. A 15-inch screen size is ideal for graphic designing.
3.  Performance
As a graphic designer, you will need to download heavy applications such as photoshoot, and adobe illustrator. So, it's important for your hard drive to have more space to support these applications. The processor will allow smooth operation no matter how heavy the load is. Some of the best processors for graphic designers are Core i5 and Core i7.
4.  Battery Life
Graphic designing work can drain your battery life pretty fast. So, make sure the laptop you buy doesn't need to be constantly kept connected to the power socket.
You can also checkout bestlaptopninja's best laptops for graphic design buying guide for some great options.
The Best Laptops For Graphic Designers
#1 Apple Macbook Pro (16- inch, 2019)
Macbooks have a reputation in the market for being an overall great laptop for graphic designers. This particular one is 16 inches, the perfect screen size that allows designers to work more freely.
MacBook retina display is perhaps the selling point for most graphic designers. It has a 3,072 x 1,920 resolution and the pixel density is 226-pixel density. In addition, Macbook Pro weighs 4.3 pounds and has a battery life of up to 11 hours. This makes it one of the most portable laptops in the market at the moment.
Its 9th generation Core i7 processor is fast and just what a graphic designer would need. So even though Macbook pro is painfully expensive and might not be what a budding graphic designer can afford, it's still a great investment.
We'd go as far as saying this one's perhaps the best apple laptop out there!
#2 Microsoft Surface Laptop 3 (15-Inch)
Microsoft laptops have taken the tech world with a storm. This might be the new competition for Apple's Macbook Pro with a 10th generation intel core i7 processor and a high-resolution screen of 2496 x 1664. Due to this, it is considered to be one of the best laptops graphic designers can buy in 2020.
So, if you are someone who can't work on macOS but want a similar display and processor, the Microsoft Surface Laptop 3 is your best bet. This windows laptop is more than just a pretty machine, so if you're looking for a heavy-duty machine for graphic designing, go for this one! (especially if Macbook pro is too expensive for you)
#3 Apple MacBook Pro (13-inch, mid-2019) With Touch Bar
Yes, we know, another MacBook on the list. But we can't help it! They're just one of the most user-friendly laptops for graphic designers.
The screen might not be as big as the previous two laptops but the resolution is still amazing! (as usual)
The apple website claims that this machine has 80 percent faster graphic performance. Which means it might be one of the best laptops in the world for graphic designing.
This 13-inch laptop comes with a retina display and an 8th generation intel core 5th generation processor. This makes it capable of running any graphic designing application you want.
Let's just it's a much more affordable version of the 16-inch MacBook Pro you might be hesitant to buy.
#4 Dell XPS 15 (2020)
Dell is a household name for reliable and affordable laptops. This model is surprisingly great for graphic design. Let's get into its specs, shall we?
This laptop has an 8th generation Corei7 processor. This makes it a powerful laptop with an 8-hour battery life. Other than that, it has one of the highest screen resolutions at 3840 x 2160 which is obviously great for graphic designers.
#5 Acer ConceptD 7 Ezel
Acer claims that this new model is perfect for all your creative needs, and we think it's true. It was built keeping in mind the needs of creative designers. With this machine, you have the freedom to be as flexible you want due to the screen that can be flipped. It has a 9th generation intel core i7 processor, comparable to the MacBook pros mentioned above, and a great screen display. The resolutions for this machine are 3840 x 2160.
If you're looking for an alternative to MacBooks, this one is perfect for you.
Are you a graphic designer looking for a laptop? Then the first thing on your mind must be finding a good graphic card for your laptop. Well, it can be difficult to decide given the variety of laptops available in the market these days with various graphic card options. This job requires more than just talent. The right machine can take your graphic designing game to the next level. But what are the main things you MUST consider before you make the big purchase? Read ahead to find out what are the 5 best laptops for graphic designing in 2020