Managing a fleet is not everyone's cup of tea, especially when the fleet size is humongous.
To aid the fleet manager in his mundane execution of orders and help streamline management, you must opt for fleet management software.
The software automates budgeting and forecasting, compliance, risk and accident management, inventory, scheduling inspections, license checks for drivers, emissions, fuel costs, and vehicle maintenance.
The long list of benefits that fleet management software and telematics offer will ease the work of managers and improve the efficiency of your business as a whole.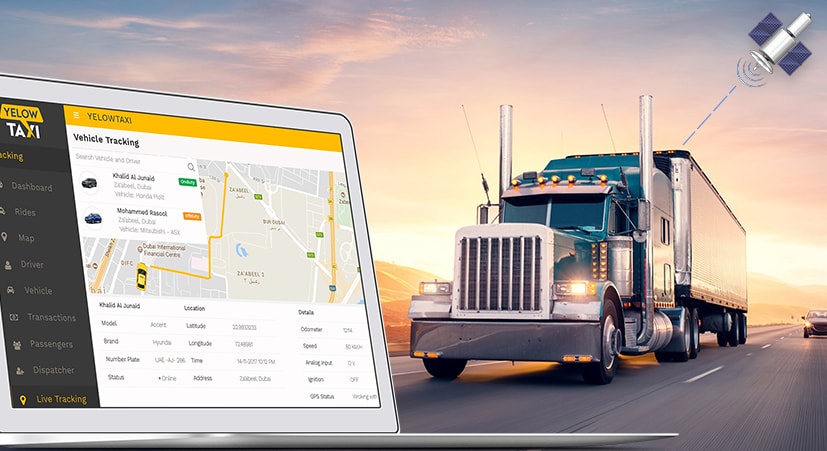 However, searching for a telematics provider requires time and research. Choosing a management software without properly looking into it can have you stuck in a long-term commitment you never asked for.
Your Only Guide To Choose The Best Fleet Management Software
If you seek to invest in a fleet management software for your fleet business but have a nominal idea about what to look for, go through this comprehensive guide and get started –
Update Frequency And Hidden Costs
Telematics providers must emphasize on updating their hardware and software regularly to provide top-notch features to their clients.
Some telematics providers update their software quarterly or annually with some bug fixes and other features. Others update more frequently, providing innovative features and technology.
Confirm if the telematics provider excels in innovation and gathers feedback from customers about their latest updates and services.
It is also helpful to cross-check if there are any hidden costs of constant updations of the software as it can leave a dent on your budget with every update.
Dedicated In-House Development Team
Having an in-house development team portrays the dedication of the provider and his commitment to improving the fleet management software.
When development does not happen in-house, turnaround times for bug fixes can be snail-paced and dampen your feature requests, integrations, updates, and enhancements.
An in-house development team also implies that your seller prioritizes development and upgrades. Breakthrough innovation, such as a school bus tracking feature, is achieved only via robust development processes.
Fleet management providers that remain concerned about their end product always feature an in-house development team to promote seamless improvements and enhancements to their software.
Seamless Integration With Your Fleet
Some telematics companies might try to dupe you by claiming that they can manage your fleet, but might not be capable of handling tasks of fleets above some magnitude.
As a result, you should inspect if the telematics provider has collaborated with another firm, and determine how the software has been facilitated their management tasks.
Such as inspection can help you employ telematics efficiently to assist with your business.
Ask the telematics provider for customer references to help you get in touch with them first hand. You may then inquire about their experience collaborating with the software provider.
You can also corroborate this information through video testimonials provided by customers on the telematics provider's website.
Collaboration With Back-Office And Fleet Management Systems
Owning different business solutions that achieve exuberant results independently can boost efficiency.
However, implementing various business solutions that collaborate seamlessly can escalate business efficiency to its zenith.
Different categories of technologies and software for fleet management must interact harmoniously to streamline operations for various businesses.
Check with the telematics providers if they can unwaveringly integrate with various other software programs implemented in your everyday workflow.
Handling Fleet Of Different Magnitudes
Small-time telematics platforms are incompetent in terms of supporting asset and vehicle tracking simultaneously for larger fleets.
If you own a vast fleet, you require management software that can track everything from a single interface and provide you with insightful information from all vehicles and assets.
It will be beneficial to opt for telematics service providers that can handle varied fleets with diverse assets and offer flexibility in operations.
Access To Telecom Services
Granting information access in the hierarchy of your company will vary as per the position of every person.
Your company includes executives, supervisors, managers, and dispatchers where everyone is in charge of different tasks and requires unique information, and thus, would demand permissions for access.
Hence, while selecting a worthy telematics provider for your company, ensure that you have control over the level of permissions for each user.
Background History Check And Time Served In Business
You may have read headlines saying airplanes went missing, which have become a matter of national importance.
Although many events that contribute to missing fleets aren't within your control, picking a telematics company with a shady past will only increase the chances of such mishaps.
While choosing fleet management software, you must pick one with a reasonable track record of exceptional customer experience. Always go for a provider that is neither too old nor an absolute rookie in the market.
A company that's been in the fleet business for a long time might have obsolete equipment and outdated software solutions. Such companies might spend minimal time on keeping their systems up-to-date.
On the other hand, a new fleet software provider might be a fly-by-night type of firm and vanish without a trace if they encounter unfavorable scenarios.
Training And Support Services
Training and support are paramount to keep your business leagues ahead of the competition. Your employees must receive adequate training to understand the fleet software conveniently.
Always look for a provider with customer service offerings, such as free training programs to teach your employees about the software.
Like any other activity with a steep learning curve, the software will also take managers time to fully master.
With continued use, it's possible that you and other fleet staff members may face some questions you didn't think of asking at the time of installation.
Thus, your management software provider must provide 24/7/365 technical support for any concerns.
Plus, your team must have the power to contact the service support regarding issues at any time of day to avoid any unwarranted obstacles and delays in your managerial duties.
Final Words
Several fleet software providers can baffle and entice you to make the incorrect choices. Thus, you must examine all points mentioned above and ask the right questions before getting involved.
The critical takeaway here is to research all fleet software providers and discover what distinguishes great software from mediocre systems and applications.