Fax has become an integral part of your lives. Whether you're in your office or at home, sending or receiving important documents via fax have become a very common job nowadays. So, who wants to have a tedious fax process?
No one. After all, simpler is better!
Well, thanks to some top-notch and technologically-driven tools that have eliminated the need of owning a hefty fax machine, look after it, and get involved in a wearisome fax sending process.
CocoFax: Changing the Face of Faxing
CocoFax is a high-end tool that helps you send/receive faxes through your Gmail account. No need to own a bulky machine or invest time & money in its set-up.
We are not boasting! It's true and millions of people, across the world, have already ditched the traditional fax sending process and have adopted this cutting-edge way.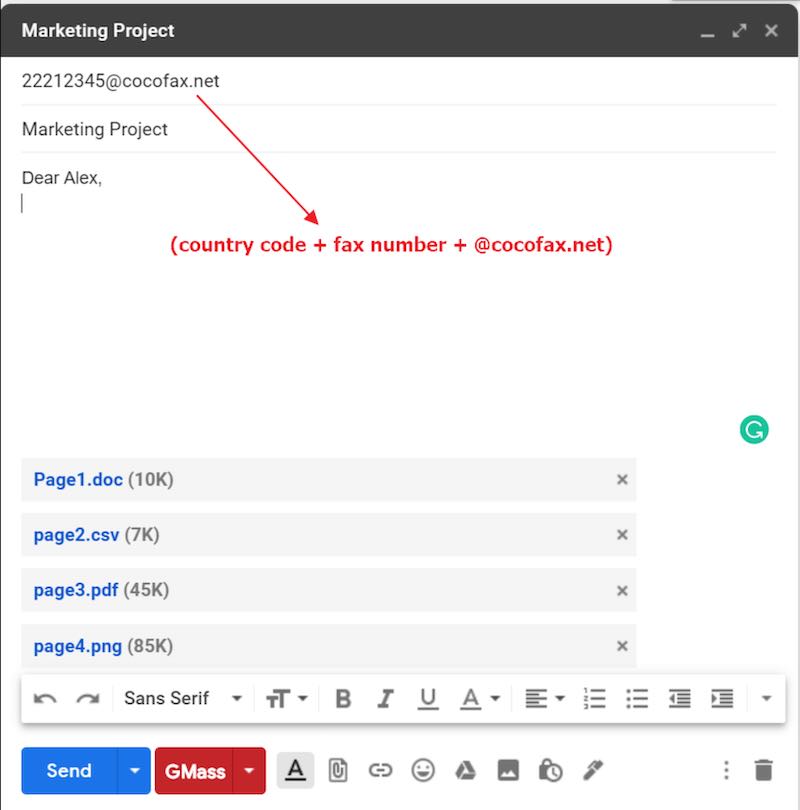 Because of its seamless Gmail faxing process and robust encryption, businesses of all sorts can bank upon it for their crucial and important business communication.
If you're still sending/receiving faxes via this old-school manner and need best fax service, pay attention to every bit of this post.
Before we get into further details, let's know about it and its features:
● Safety at its best
CocoFax knows the worth of conducting business communication without any hassle yet not compromising on security. Having loopholes in digital communication's security can lead to data leaks.
Keeping this fact in the mind, CocoFax offers its online faxing facility with military-grade encryption. It meets HIPAA and PHIPA requirements by all means and gives ultimate peace of mind.
● Fax from anywhere
With CocoFax, it is easier to send faxes from anywhere. You're not tied with a desk and machine to do this. You can download the CocoFax app on your smartphone or access it on the browser of your phone and work from a remote location.
As Gmail is also accessible from mobile phones, it is easier to fax from anywhere. This has a huge impact on the productivity of businesses as they can turn anything into their office and keep up the work going.
As if this was not enough, CocoFax let its customers send/receive fax across the globe. Its network covers 189 countries and never lets geographical boundaries create a hindrance in your business communication. The best side of the story is yet to come.
You don't have to pay any added penny to fax in a particular country. The same subscription works wonderfully for all the countries, All you need to enjoy hassle-free international faxing is knowing the country code and fax number.
● Best value of your money
With CocoFax, you will get the best value for your money as it comes with a free trial and a 30-days money-back guarantee.
Not only this, but you will also get lifetime access to the storage. You can have a centralized storage place for all your faxes and access them anytime anywhere.
● A tool that anyone can use without any hassles
CocoFax is so easy and effortless to use that you don't need any special training or assistance to get started. Not even a special tool is needed to begin with it. Whatever you own, it is enough to work with CocoFax.
It is compatible with all kinds of leading devices and browsers. So, no issues will be there to stop enjoying quick and straightforward online faxing.
How Do You CocoFax Works?
Now, that's something you should know in detail. One can't send an email directly to a fax number because both are two different platforms.
There is a need for third-party tools/software to build a bridge between these two different platforms. CocoFax is that trusted third-party solution.
The moment you choose CocoFax to use for sending fax via Gmail and get registered with it, you will get an online fax number. This CocoFax fax number will act as an interface between your Gmail account and the fax number of the receiver.
To begin faxing with CocoFax, there are simple steps to be followed.
Step 1: Using your active email, get registered with CocoFax, and enjoy its 14-days free trial. Don't worry. You will be able to enjoy all of its features and facilities in the free trial.
Step 2: Go to the "Compose" section of your Gmail account, start creating or attaching the fax documents like any other document. You can import the document from Drive, Google Doc, and other platforms as well.
Step 3: Once you're done with creating a fax document, in the address field, enter the recipient's country code and fax number along with '@cocofax.net'. For instance, the receiver's country code is +88 and the fax number is 123456 then you need to type 88123456@cocofax.net.
Step 4: Send your fax document and CocoFax will receive it. It will then forward your email fax to the fax machine of the receiver. You will be notified once the receiver receives the fax. It's that easy.
Can I Receive The Faxes On Gmail?
Yes. You can use your Gmail account to receive the faxes as well. There is nothing else that isneeded. No tedious and time-consuming setup is required. If you have completed the registration for CocoFax then you'll receive the faxes on Gmail as well.
Do I Need to Pay for CocoFax's Fax Number
No. It is free with your subscription.
Will It Work Only on Gmail?
CocoFax believes in helping its customers in the best possible manner. Hence, its one subscription can work wonderfully with all other leading mailing services like Yahoo and Outlook. So, there you can use it without any worries.
Ending Notes
Faxing is no longer a headache. It is a breeze with CocoFax. This online faxing facility stands second to none when we talk about the accuracy, security, and ease involved in online faxing.
People can use it without any qualms and worries as it is built with best-of-breed security encryption and allows users to use it without any restrictions.
CocoFax is a tool that anyone can use without worrying about the cost as there is a free trial and money-back guarantee. So, use it and stay tension-free.