Recently, there has been a surge in the purchase and usage of electric scooters. People buy electric scooters for various reasons. The common reasons for buying an electric scooter are; recreation, it is environmentally friendly, and a relatively cheap transport option. Regardless of the reason, buying an electric scooter is one of the best things you could ever do.
How do you choose the right electric scooter to purchase? Electric scooters differ in their features and specifications. Therefore, you need to have immense knowledge about scooters to choose one that satisfies your needs.
Fortunately, this article gives a comprehensive analysis of things to consider when buying an electric scooter for adult.
Tires
The type of tires fitted on the electric scooter impacts your comfort. Typically, electric scooters can either be fitted with pneumatic or airless tires. It would be best to select pneumatic tires since they have a good shock absorption system. However, you will need to spend more on maintenance since it is susceptible to punctures. The comfort is worth all the penny you spent. Additionally, you will not need a suspension system for the scooter with a pneumatic tire since the tire has already handled it.
Cost
Before looking for an electric scooter for adults, you need to develop a budget. The budget should be developed by doing an intensive market analysis of the current pricing of an electric scooter. After that, you can come up with a figure you are willing to spend on purchasing an electric scooter. The ideal electric scooter should be cost-effective without necessarily compromising the quality.
Miles per charge
It is fundamental to understand how long you can ride your scooter without charging it. This all boils down to the scooter's battery life. The perfect electric scooter should have a long battery life that can sustain long distances. A good electric scooter should be able to take you through a 15 to 16-mile range. At the same time, it should also take a short period to charge.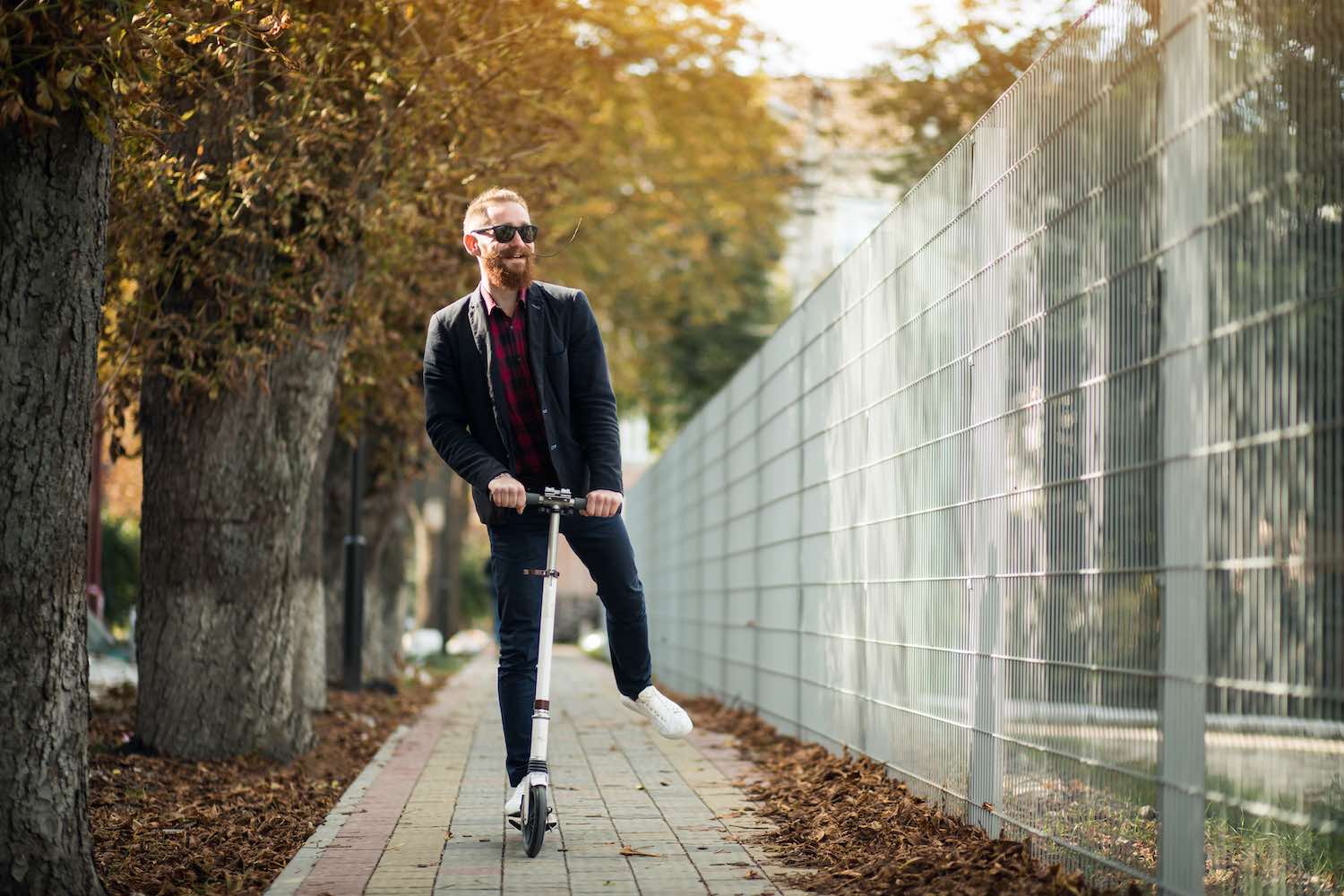 Motor Power
The motor power of an electric scooter gives a good measure of its performance. If you are an adrenaline junkie, you would want a higher power rated electric scooter. This is because it accelerates faster and effortlessly climbs hills. Averagely, an electric scooter for adults should have at least 250 watts of power.
Brakes
Another distinctive feature of electric scooters is the brakes. The common types of brakes in electric scooters are foot brakes, drum brakes, disc brakes and electric or regenerative brakes. Electric and disc brakes are the most recommended. Disc brakes are ideal since they are effective and reliable, while electric brakes do not need regular maintenance.
Conclusion
Electric scooters are a convenient way to have fun and still be on the go between places. Ideally, you will need to purchase an electric scooter that meets your needs and preferences. This article gives some of the desirable features to consider when buying an electric scooter.