Sports watches or fitness trackers have become increasingly prevalent today, a time when health and fitness are a huge trend. And of all existing trends out there, fitness is something you shouldn't mind getting into.
If you want to pick out a sports watch to aid in your fitness journey (trust us when we say it can really do wonders), get one that accurately displays all needed data and is environment-friendly. Time Machine Geek says there are even more factors to consider, so read on to find out what they are.
What To Consider in General
What is a sports watch, really? If you've yet to cross this technological threshold, you might want to learn about the basics surrounding today's fitness trackers.
Generally, sports watches are devices that collate data on the body's main metrics, including pulse rate, steps taken, speed, calories burned, and oxygen levels. You can explore various options where these gadgets are concerned, so don't ever be tempted to settle for less. These are accessories for aiding your health journey, so nothing less than the best should do.
What To Look for in a Sports Watch
You might already have your eyes set on a few models, but make sure to assess the following features before including them in your shortlist.
Function
There are basic sports watch functions, and there are advanced capabilities that you might require for your specific goals and objectives. Consider this carefully before picking out a sports watch.
The differences are likely to be apparent in a watch's ability to detect and record movement. And this is where elaborate models usually outshine the more basic ones. More advanced models could also have features such as calorie burn rate and number of steps, which aren't typically present in regular sports watches.
Some might even have a built-in GPS and SIM card holder. The more high-tech working out becomes, the more features consumers will need to have the best experience. And these devices are definitely something people call on to deliver such an experience.
Price
Yes, your budget definitely matters where these gadgets are concerned. If you do not require anything more than the basics, you could secure a fitness tracker for a little more than 50 bucks. However, if you're searching for more advanced features that align with complex workout routines, don't expect to spend any less than a couple of hundred dollars on your venture.
Battery Time
Of all the technical aspects of your device, battery time is something you want to keep an eye on most of all. Does your sports watch come with a rechargeable battery? The standard battery for these gadgets is rechargeable. If yours isn't, that has to make you question its quality.
Of course, battery life will yet again depend on your specific fitness goals. Should your journey not require a watch with long battery life, there's a good chance you won't need to pick an expensive model. This also follows that there won't be a need for features outside of the basics, as battery life tends to correspond with the device's number of features.
Memory
Memory is yet another feature that sets some models of sports watches apart. Some have longer and more structured programs than others and could require gadgets with larger memory storage. Regular fitness trackers don't usually need too much memory storage for the three or four types of data they collect.
Then, there are other facets of your workout routine to consider. Perhaps you want a device that syncs with your phone's music app? You'd then need a sports watch with a bigger memory for this particular function.
Water Resistance
Water resistance should always be a factor for choosing sports watches—not because your workouts take place anywhere wet, but because you could actually get wet while working out. Sweat can be particularly damaging to a device that isn't resistant to moisture, which is why most manufacturers have made moisture resistance the standard for their products.
There's also the fact that some actually do pool laps as part of their routine. In cases like this, you want a fitness tracker that is water-resistant for at least a hundred meters.
Connectivity
We love a fitness watch that allows us to do anything workout-related with it. Need to skip a track? Do it from your watch. Want to increase or lower the volume of your music? Your watch should be able to take care of it.
Then, there's the watch's connectivity outside of music apps. If you're a busy person, you might need to take or make calls during your run every now and then. Some of today's fitness watches let you do that too.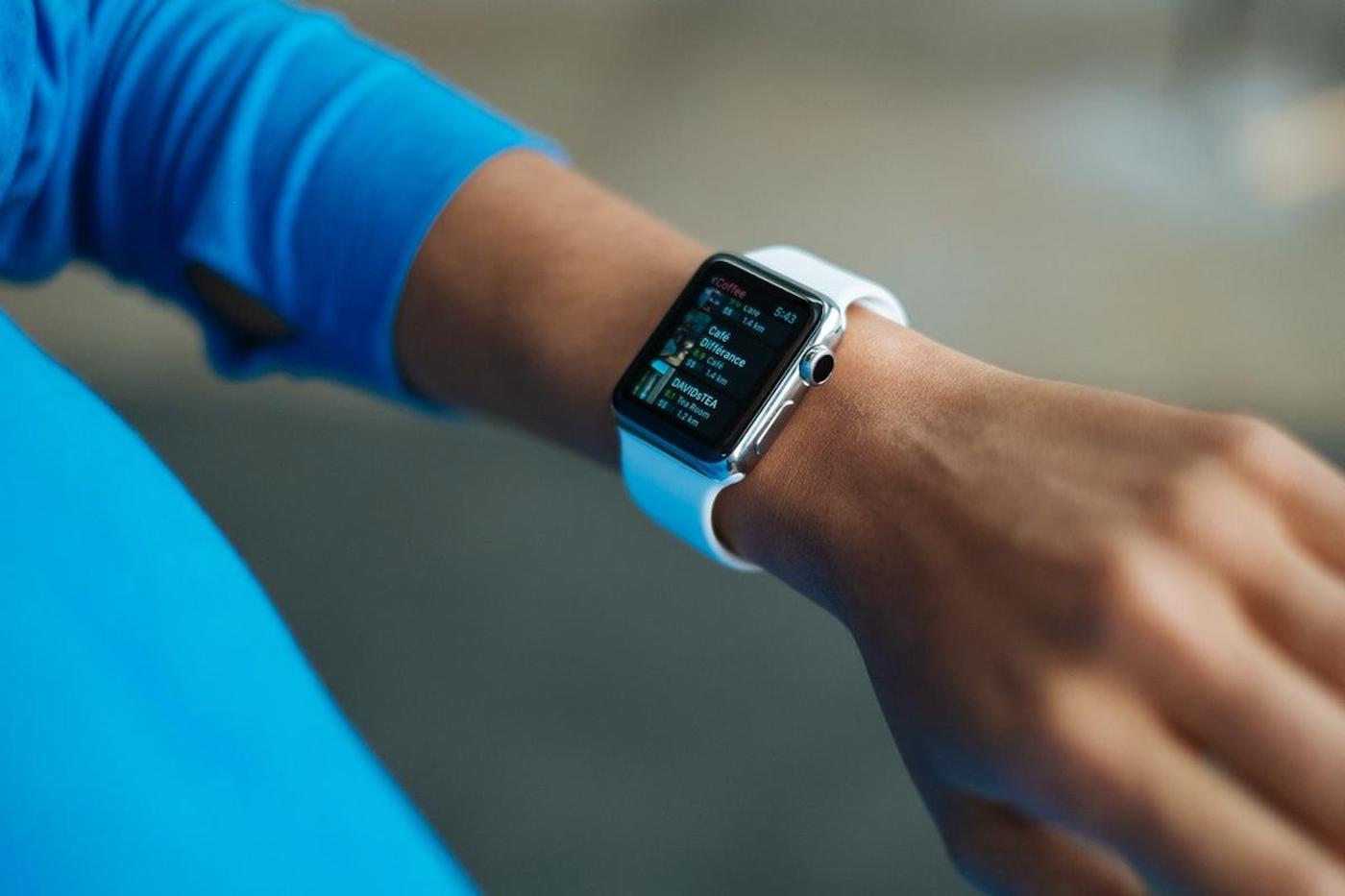 Choosing a Sports Watch
First of all, whether you're choosing a basic or advanced sports watch, make sure to pick a good brand. While that's basically the most important thing to consider where basic models are concerned, elaborate models will require a rundown of all the factors mentioned earlier. In particular, these devices' features have to align with your specific purpose for you to find them truly fulfilling.