To choose the right plastic ID card printer for your situation you need to understand how do plastic ID card printers work. All brands have a wide variety of options to choose from and each one offers different printing capabilities. Remember to choose a printer with the "field upgradable" or "modular" option if your printing requirements can change over time.
Different Qualities Of Card Printers
All of the leading brands offer these types of card printers. There will be a difference in price and method of operation for each category of printer.
Value Plastic Printers
Value plastic printers are the least expensive card printer and they offer the most basic plastic ID card printing. There will not be many options to select for a value printer and it does not provide high-quality printing. Value printers meet the basic needs of low-level security but they might not always have biometric authentication and verification.
Professional Plastic Printers
Professional plastic ID card printers are available with a selection of multiple options and they will cost more than value printers. Professional printers are available in standard and high-volume printing capabilities. Organizations looking to use photo-ID badges or professional quality images on their IDs can easily utilize these printers. Professional printers also have the capabilities to produce either medium or high-security plastic ID cards and badges, based on your preference.
Secure Plastic Printers
Secure plastic printers can produce tamper-proof cards using special print technology. The images produced on the cards are printed using retransfer printing capabilities. There are many different options to choose from and this is the reason why these printers and their supplies can be expensive. A secure plastic printer can meet the security needs of a highly-secure region.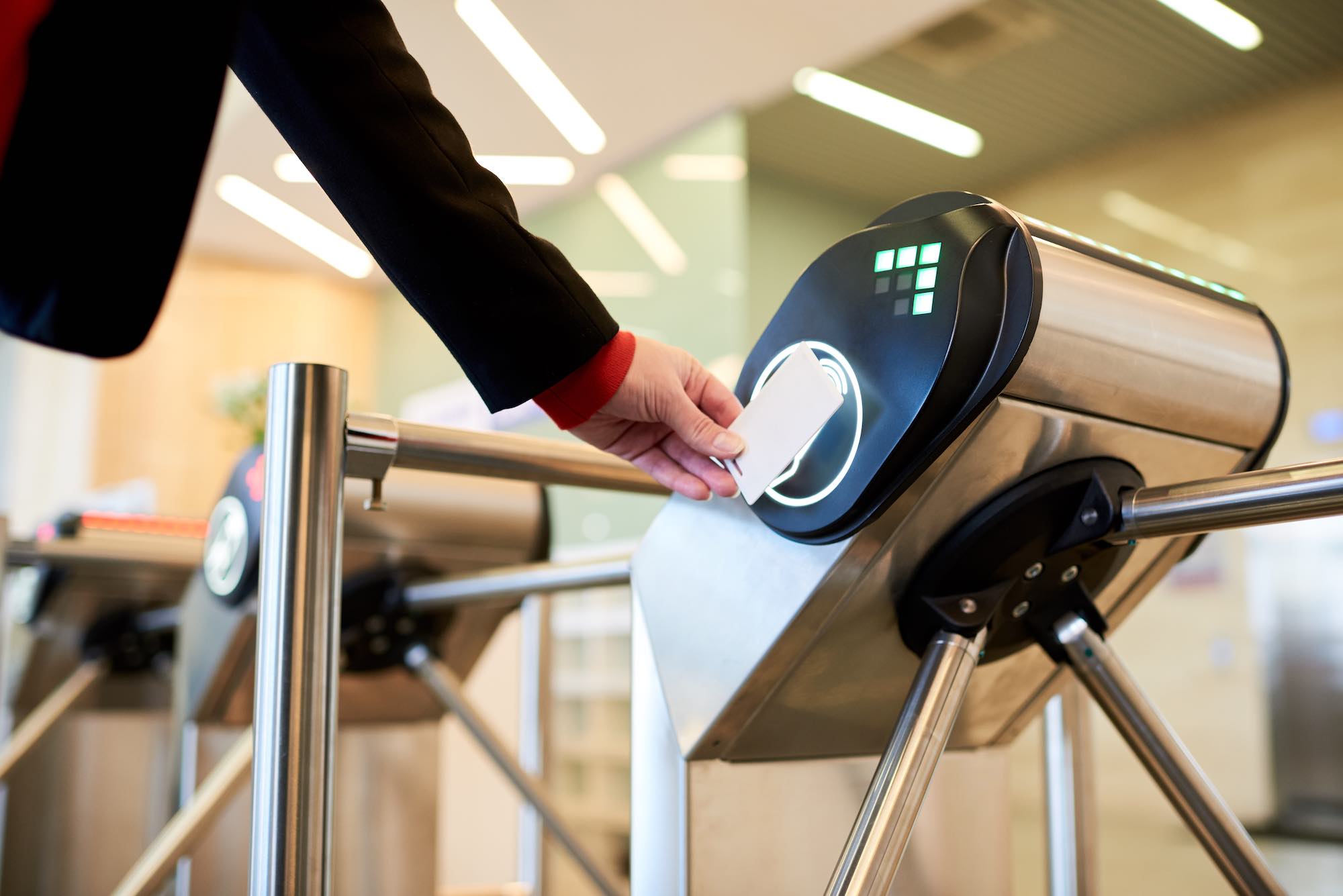 What Level Of Security Do You Want To Implement?
A basic plastic printer will be sufficient for an organization that wants to implement visual identification with a standard PVC card. For example, members of a club, gymnasium, loyalty, or student's ID cards can be printed with a basic printer. Some basic printers have the option of a magnetic strip for low-level security.
An organization that wants to implement contactless access control a smart card encoder can do the job. These can be made available with the help of a professional-level plastic printer and can be used at payment kiosks. A professional-level plastic printer offers a level of security that is more reliable than basic plastic printers.
High-security plastic printers or professional-class retransfer printers can produce holographic or UV authentication protocols that offer reliable security in the long-run. These printers use a composite PVC card and the final card will have a double-sided lamination to ensure that the card does not get worn-out over longer times. Some examples of these types of cards are driver's licenses, maximum-security facility access, and other cards created for rugged long-lasting usage.
Putting It All Together
The card stock that you use to print your card must match the plastic printing capabilities of the plastic printer. Having a smart-card printer will not be of any use if the card stock does not support these printing capabilities. The final card might not have the actual features and capabilities of a plastic smart card because the card stock does not support these features at all. Another important consideration is the number of ID cards you want to print.