The electric scooter market has grown exponentially in recent years. With a wide range of scooters available to meet the needs of riders of all age groups, electric scooters have become popular.
Whether you are looking for a leisurely ride around the neighborhood or want a speedy commute solution to get to work, an adult electric scooter can provide cost-effective and eco-friendly transportation.
If you wish to purchase an electric scooter, but your budget is a constraint, you need not worry. There are plenty of models available in the market which will be perfect for all tastes and needs.
Here are a few tips on how to find an affordable electric scooter.
Do Your Research
Before you invest in an electric scooter, it is essential to research and find the model that best suits your needs. You need to consider various factors, such as the type of riding you want to do, the distance you need to cover, and your budget.
Consider Second-hand Models
According to market research, the global electric scooters market size was estimated at $19.4 billion in 2020 and is expected to expand at a compound annual growth rate (CAGR) of 7.6 percent from 2021 to 2028.
Consider buying a second-hand electric scooter if you are not too fussed about the latest features and technology. A second-hand scooter can be an effective way to save money, and you may even be able to find a scooter that is still in good condition. Just make sure you do your research to ensure the scooter is right for you.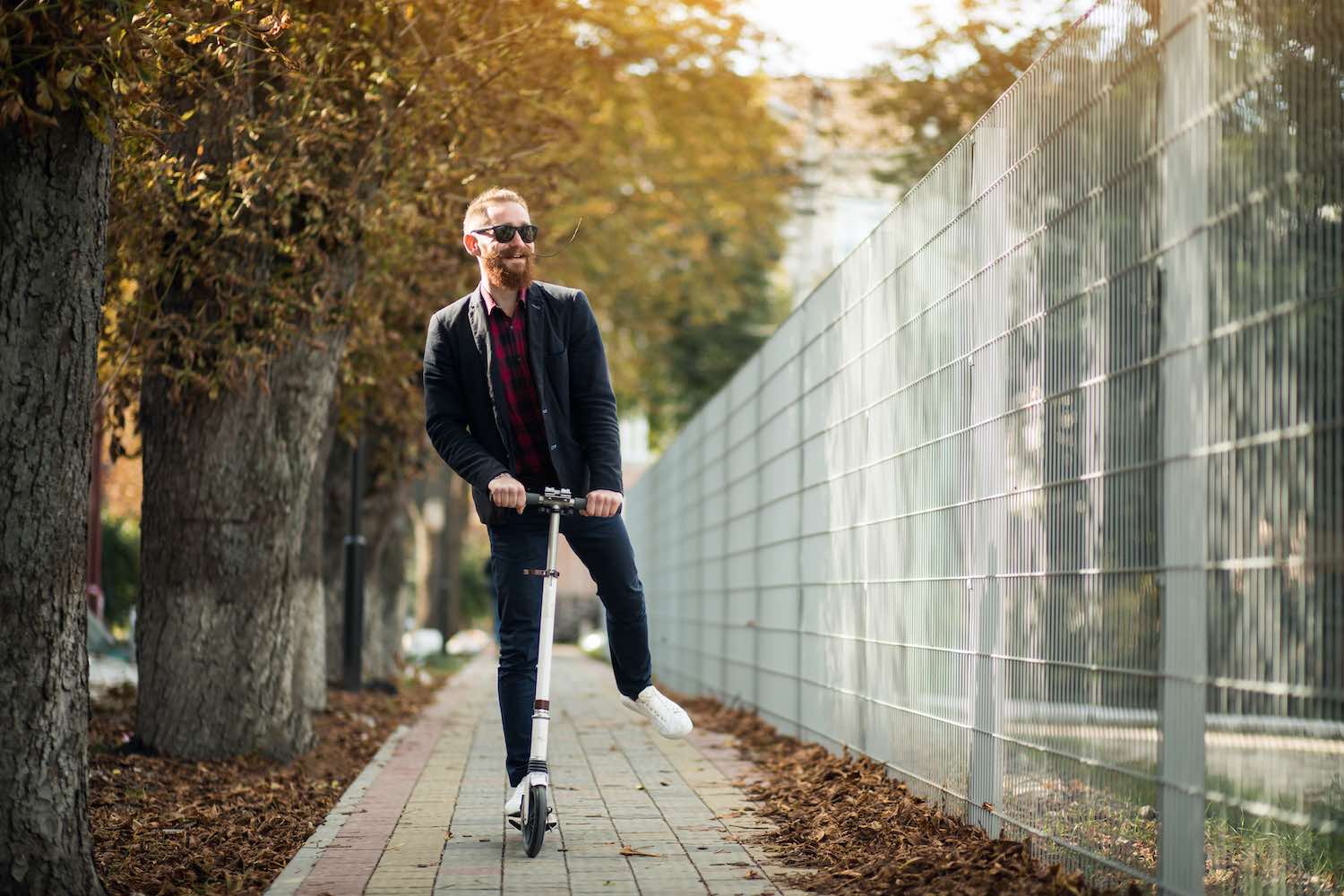 Compare Prices Online
Another great way to save money on an electric scooter is to compare prices online. Several websites have the provision of comparing prices and finding the best deal. It can be a great way to ensure you are getting a good deal on your electric scooter, especially since you do not pay over-inflated prices on the high street.
Ask About Offers and Discounts
If there are some electric scooters that you like the look of but they are just beyond your budget, do not give up hope yet. Many retailers will offer discounts and offer even more attractive deals. Just make sure you ask about any offers and discounts the retailer may have to get a great deal on your electric scooter.
Do Not Be Swayed by Extra Features
Some of the most expensive models come with all sorts of high-tech gadgets and additional features that may or may not help you. While these features are positive, it is essential to consider what you need and not get swayed by bells and whistles.
Find Out About Servicing Costs
If you are searching for an adult electric scooter that will give you many years of use, finding one that is easy to maintain is essential. Find out about the servicing costs and what is included when choosing an electric scooter.
Do Not Forget to Check Out Battery Life
A range of 40 kilometers is pretty standard for most electric scooters these days, but if you need something with longer battery life, make sure you find a model that offers the correct specs. Checking out the battery life is an integral part of the buying process, as you do not want to be left stranded with a dead battery in the middle of nowhere.
Select The Right Size for You
Finally, do not forget to check the specs of your chosen model. If possible, make sure you test drive the electric scooter before committing to buy one. The size and weight are important factors to consider, mainly if you buy an electric scooter for someone else.
Thus, finding a cheap adult electric scooter is not a difficult task. You have to consider a few factors, and you are good to go. Just make sure that the electric scooter you choose is perfect for your needs.