What are the advantages and disadvantages of electric scooter – that's the question. Are you thinking about buying your own e-scooter? This idea is on your mind all the time, but you can't finally decide whether it's worth it? Electric scooters are the latest trend in the transportation industry. Many people have seen how the electric scooters have helped their lives and have decided to buy their own. But what about all those who are still considering owning their own electric scooter? To make it easier for them, it's worth looking at the major pros and cons of electric scooters in cities.
Electric scooter – advantages and disadvantages. What's the best thing about owning an e-scooter?
Let's start our pros and cons of electric scooter – with some positives. What speaks in favor of e-scooters?
First of all – electric scooters allow you to skip traffic jams. When you're living in a city you surely know that getting from A to B sometimes is hard to do. Both when it comes to traveling by public transport and by car. When you switch to an electric scooter, these types of problems are just a thing of the past.
Secondly – e-scooters are relatively eco-friendly. As they are powered by a battery, they don't create any air pollutants. Due to global warming that we're currently facing, it's a good green alternative to other transport options.
And thirdly, electric scooters save – not only your time and money, but also your energy. They're easy to use, and you don't need a driver's license to ride them. Thanks to e-scooters, overcoming short distances becomes quick, pleasant, and effortless. At the same time, your budget won't suffer, because they have low operating costs. Lots of benefits, right?
Electric scooter – pros and cons. Do electric scooters have any disadvantages?
The answer is… yes, of course. Unfortunately. Before buying your own vehicle, it's worth thinking about all the pros and cons of an electric scooter. Therefore, some disadvantages cannot be ignored in this case.
Buying your own electric scooter is a quite big expense. And although there are many cheaper models on the market, it's worth remembering that quality usually costs money. But take it easy – it's possible to purchase your own e-scooter without breaking the bank. It's worth looking for good manufacturers in this matter, who often include their products at a discount.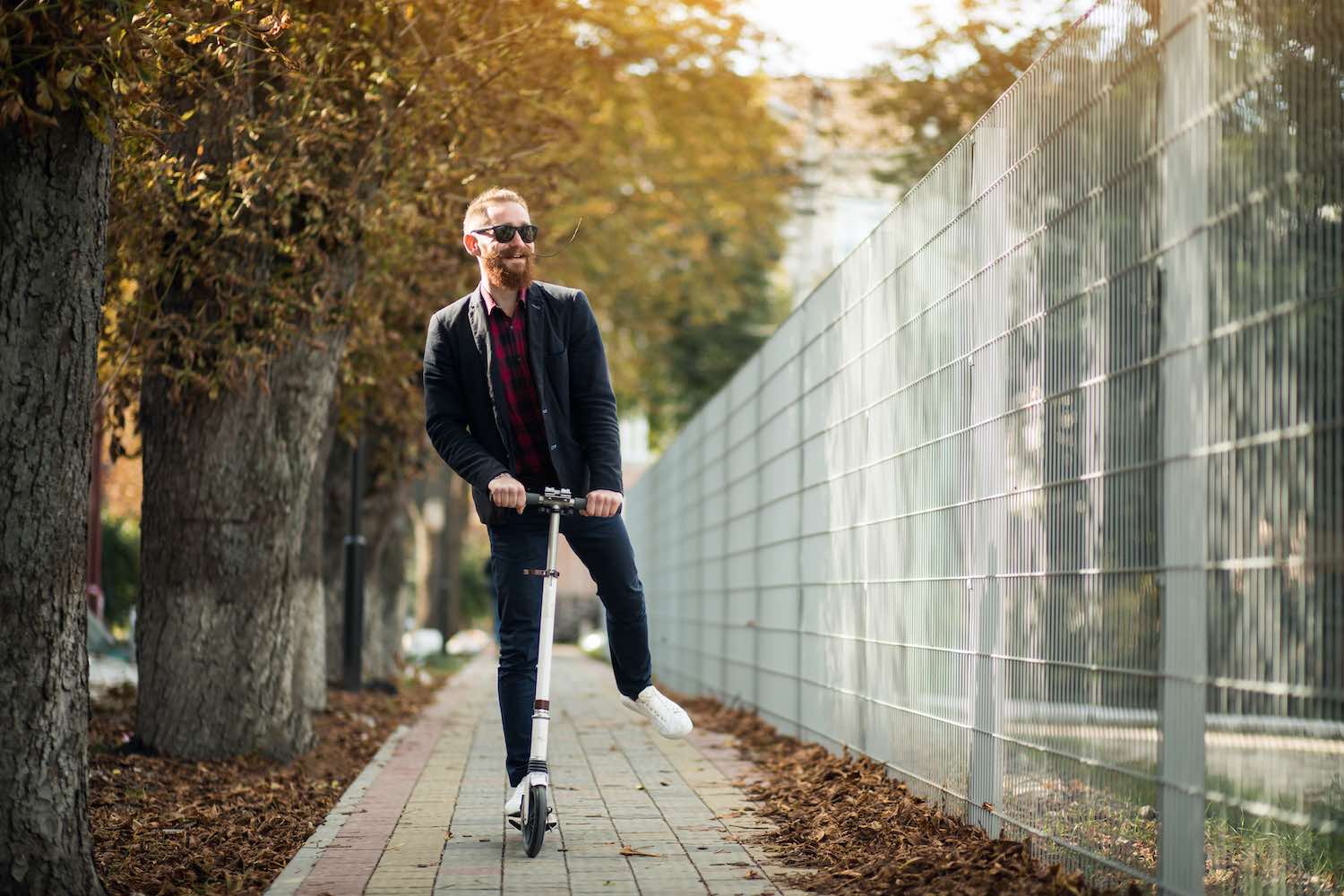 Unfortunately, unsecured electric scooters are easy prey for thieves. Getting appropriate accessories in advance – such as U-locks or e-scooter alarms – definitely sounds like a good preventative measure.
And the last point – electric scooters may increase the number of accidents. Although e-scooters are very pleasant means of transport, you should always take into account the safety of yourself and the people around you. If the rider doesn't follow the safety rules, it's very easy to get into unpleasant situations. That's why a helmet, lights, and responsible and calm riding are essential. Safety comes first – always.
Pros and cons of e-scooters may include more bullets. However, we wanted to focus on the most important ones. If the advantages of e-scooters outweigh the possible disadvantages in your opinion… Check how and where to buy your electric scooter and enjoy it.