When it comes to web development, how much should you spend? It's a question that many business owners ask, and the answer is…it depends. It depends on what you need, what your goals are, and how much money you're willing to invest.
This blog post will discuss factors determining how much you should spend on web development. We'll also give tips for getting the most out of your investment!
What is Web Development?
Web development is the process of creating a website. This can involve anything from design and coding to publishing and marketing. A web developer is someone who specializes in this process.
Most websites are created using HTML, CSS, and JavaScript. However, there are a variety of other technologies that can be used as well. These include PHP, Ruby on Rails, Python, and ASP.NET.
Web developers can specialize in any of these technologies, or they can have a general knowledge of all of them. They may also know how to use content management systems (CMS) like WordPress or Shopify.
When developing a website or updating an existing one, it's important to consider how much you will spend on web development. This can have a significant impact on the success of your website and your overall ROI.
Choosing the right budget for web development is essential for getting the most out of your project. The amount you spend depends on your project's scope, your website's size and complexity, and how quickly you need it completed.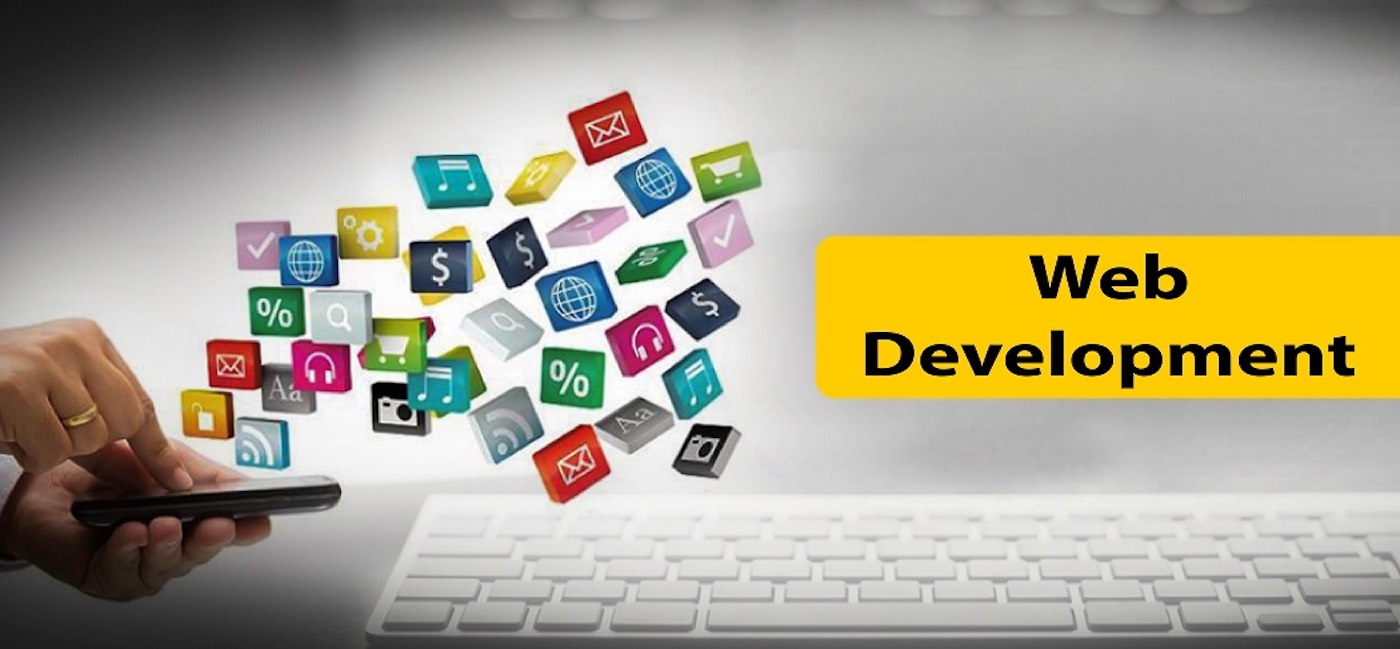 Factors to consider
When budgeting for web development, there are several factors to consider:
● Type of website – Are you creating a simple informational site or building an online store? The more complex your website is, the more expensive it will be to develop.
● Design – How customized do you want the design to be? Will you need a custom logo and other graphics? The cost of graphics and web design can add up quickly.
● Development – Do you need an e-commerce platform or other complex functions for your website? More complex features will require more time and resources to develop.
● Testing – Does your website need to be tested for compatibility? Will you need to test it on multiple browsers and devices? Testing can add additional costs.
● Maintenance – How often will you need to update your website? This important factor should not be overlooked when budgeting for web development.
● Hosting – Where will your website be hosted? Will you need a dedicated server, or can you use a shared hosting plan?
Considering all these factors, you can determine how much money you should spend on web development. Depending on the complexity of your project, the costs may vary significantly.
Average Cost Of Web Development
The average web development cost depends on your website's size and complexity. Here are some average prices for web development services:
● Basic website design and setup – $3,000 to $5,000
● Custom website design – $8,000 to $15,000
● E-commerce website design – $20,000 to $30,000
These are just estimates of the cost of web development. The actual price of your project may be higher or lower depending on the size and complexity of your website.
How to Find the Right Web Developer?
Now that you know how much to budget for web development, you need to find the right developer for your project. Here are some tips for finding the right developer:
● Research – Research different web development companies and compare their services. Look at their portfolio, read customer reviews, and check their pricing.
● Ask for referrals – Ask friends, family, and other businesses for recommendations on web developers.
● Interview developers – Once you've narrowed your list, interview the developers to learn more about their experience and qualifications.
● Check references – Ask the developers for references and contact them to learn more about their experience working with the developer.
● Negotiate price – Once you've chosen a developer, negotiate the price to ensure it fits within your budget.
Following these steps, you can find a web developer who meets your technical requirements and budget.
Factors to Consider When Hiring a Web Developer
Now that you know how much to spend on web development and have found the right developer, there are several other factors you should consider.
● Communication – Choose a developer that provides clear communication throughout the project. This will help ensure all your requirements are met on time and within budget.
● Timeline – Discuss a timeline for the project before signing any contracts. Make sure the developer can complete the project according to your timeline.
● Technology – Ensure that the developer has experience working with the technology and frameworks you need for your website.
● Support – Make sure the developer provides post-development support. This will help ensure any bugs or technical issues are addressed quickly and efficiently.
By considering these factors, you can make sure you hire the right web developer for your project. I recommend you go for Eggs Media. They are the best web developers and have helped many businesses create beautiful and successful websites. You can see more info here: www.eggsmedia.com/web-development-company/.
Conclusion
It is important to remember that web development is an investment, not an expense. By spending the time to find the right developer and planning your project well, you will be able to avoid costly changes down the road and see a higher return on your investment.
Have you ever hired a web developer? If so, what tips would you give someone looking for one? Let us know so we can help others!