In the world of trucking, specialized freight is a term used to describe cargo that is too heavy or oddly shaped to fit on a standard trailer. It also may require special handling, such as extra safety measures.
For this reason, optimization is a key factor in modern logistics and transportation systems. Optimizing methods that focus on business goals and environmental sustainability help transportation capacities and logistics resources be used much more efficiently.
Route optimization
Whether you run a small or a large specialized trucking company, you can use technology to improve your delivery operations. One of the most effective ways to do this is by using route optimization software to plan delivery routes.
Unlike manual routing methods that require time-consuming, labor-intensive data entry, these algorithms can analyze millions of options in minutes. With this, your dispatchers can instantly know which routes will provide the highest levels of efficiency and productivity while maximizing fuel use.
Automating routing can also reduce the need for additional employees, such as dispatchers and operational assistants. Moreover, it allows you to save money by cutting overhead and increasing operational capacity.
While most trucking logistics companies rely on self-determined routes to distribute goods, a more efficient approach is needed. Optimized routes can cut travel times, boost fuel efficiency,and lower transportation costs by 20% to 40%.
A specialized route planning platform can also help you improve your overall productivity by optimizing driver shifts and ensuring deliveries are made quickly. This can lead to increased revenue and improved customer satisfaction.
Routing software can also handle complex logistics, such as the need for white-glove service or a specific delivery window, allowing you to easily meet your customer's unique requirements. In addition, the software can make sure that your drivers have the right equipment and skills for each job.
The best-specialized route planning solutions also include real-time tracking and notification features. These can alert customers about their ETA and give them the ability to track shipments from anywhere.
These features can even be used for rerouting on the go in case of changes in driver availability or shift patterns. This can be especially useful for last-minute requests from customers or sick driver shifts.
Route planning is essential to any specialized trucking logistics business, no matter how small or large the fleet. It can cut operational costs, raise customer service and increase your competitive edge in the market.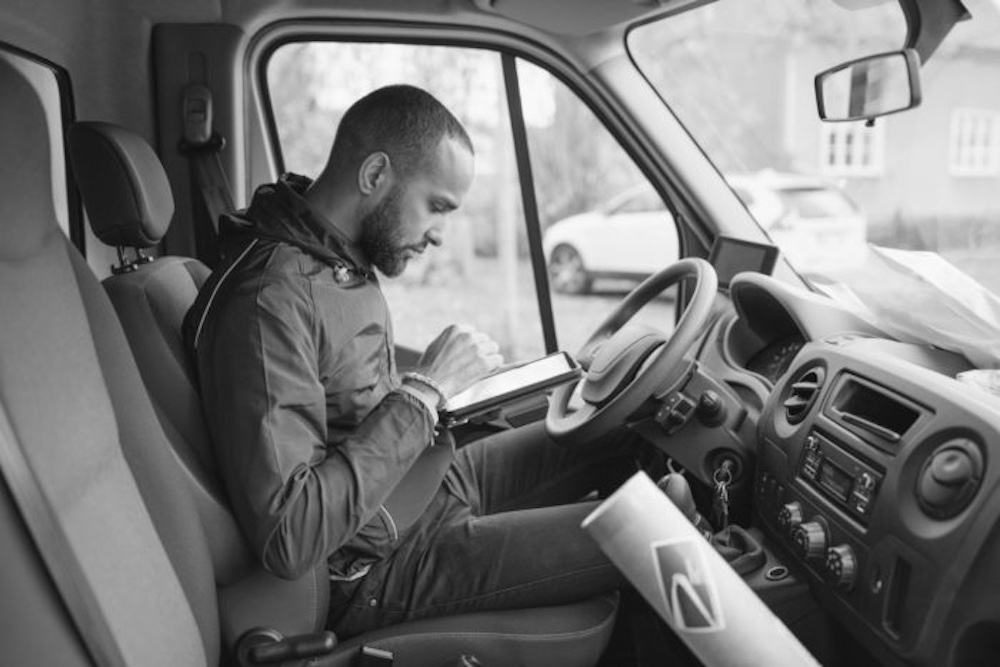 Cargo space allocation
Taking advantage of modern technology to optimize specialized trucking logistics can help you avoid freight costs and improve delivery efficiency. It also reduces the time spent coordinating shipments and helps you create a better customer experience.
One of the most important factors to consider when utilizing technology for optimizing cargo space allocation is whether or not the software is compatible with your specific business model and operations. Generally, you will need to have a detailed project specification to guide your technical vendor when choosing the right tech stack for your business needs.
Cargo space optimization is a key component in the process of improving load planning, and it can be especially helpful for shipping companies that deal with large and bulky products. The software can help you determine the best way to load freight into a truck or container to ensure that it's safe and secure, and it will save you time and money in the long run.
It can also be used to create load diagrams that don't need to be manually maintained by employees. These automated diagrams are built under your company's guidelines and clients' requirements, so you can be sure they'll always be accurate. This means you're not worried about someone forgetting their load diagram or having to re-create it for each new shipment.
The software will automatically calculate the most efficient loading or unloading sequences for pallets or containers to ensure your deliveries run smoothly. This will save you time and money and help your delivery drivers load their trucks faster and more efficiently.
Another important feature to look for in a good software solution is the ability to customize load diagrams and loading plans. This will allow you to ensure that your client's requests are met and that they get the products they need when they need them.
This is particularly useful for customers who want their goods delivered at a certain time or who need them delivered on a regular basis. These customers are often more responsive and have less patience for delays, so having a tool that will make it easier to deliver their shipments on time is crucial.
Routing software
For businesses that need to deliver high volumes of goods in a short amount of time, route optimization software is a must. These solutions use complex algorithms to identify the fastest and most efficient routes for your deliveries. This reduces fuel costs and labor expenses, improves productivity, and increases customer satisfaction.
Many routing systems include fuel management features that allow you to optimize your fleet's fuel consumption. These tools also help you identify bottlenecks in your delivery operation, allowing you to adjust your route accordingly.
Routing software also allows you to track your delivery team's progress and coordinate shipments. This makes it easy to ensure that every driver is doing his or her job.
Most routing software providers offer free trials of their solutions. These trials are an excellent opportunity to evaluate the software before you commit to a purchase. They can help you decide whether the system is a good fit for your business, allowing you to save money and time in the long run.
If your delivery operations are relatively simple, you may not need the sophisticated features of more advanced routing systems. But if you are a small or medium-sized business with specialized needs, you should look for a routing system that offers a level of sophistication that matches your current and future logistics operations.
The number of stops your drivers make will be a key factor in determining the type of routing software you need. For example, if your employees travel to clients' homes to install HVAC systems or do sales or prospecting trips, you should look for a routing system that can optimize at least a few stops per day.
Similarly, if you have a fleet of trucks that transport customers' merchandise from one city to another, you will want to find a routing system that can optimize how you pick up and drop off your vehicles. In addition, you should look for a system that is flexible enough to accommodate changes in your daily schedule.
Dynamic routing software is a popular choice for specialized trucking logistics companies that need to provide customers with accurate delivery information and updates on delays. This software is able to plan routes that account for new orders, driver availability, load constraints, time windows, traffic weather, and other factors. The software then creates a new routing sequence for each driver each day that is optimized to maximize efficiency.
APIs
As technology continues to evolve, it has become essential for businesses in the logistics industry to utilize the latest tools and technologies to increase efficiency and profitability. This includes the integration of application programming interfaces (APIs).
APIs are software components that enable programs to exchange information with other programs without having to develop them from scratch. This can save time, money, and resources by allowing developers to reuse existing code that they have already written or create new solutions with only minor modifications.
One example of an API that can be used in trucking logistics is the Bing Maps Truck Routing API. This commercial routing tool calculates routes optimized for commercial vehicles, considering their unique requirements. This helps reduce transportation costs and improve fuel efficiency by ensuring drivers are taking the shortest, most direct route possible.
In addition to calculating optimal routes, the API also takes into account road closures and traffic conditions at a given location. This allows dispatchers to plan routes with a high degree of accuracy and ensures that delivery trucks get to their destinations on time.
Many logistics companies use this API in their own transport management software to optimize transportation costs and schedules. They can send a request to several operators at once for pricing or transit times and return the results to them, helping them make the best decisions about which carriers to work with.
Another important feature of this API is the ability to calculate typical tendered rates by market and niche, enabling freight brokers to know which markets are hot for headhauls and backhauls. This information can help them determine whether they should be focusing on certain shipping modes to maximize their profits.
Lastly, implementing an API can increase the efficiency of a transport management system's efficiency by removing many manual tasks. This is particularly important for specialized trucking companies, as it can reduce errors and allow dispatchers to focus more on planning efficient routes.
The process of implementing an API in a trucking logistics software solution involves several stages, including design, development, and quality assurance. The first step is to discuss your goals and expectations with a technical partner. This will ensure that all development stages are clear and transparent and that you understand what is being done.