These days the quickest and easiest way to find something you're looking for is to look on the internet. And that includes looking for an interior designer to help with your space.
But there are so many designers online, it's so hard to know who will really fit your needs and styles and who won't.
Being able to weed through interior design websites to find the very best is a key component to the success of your design project. Follow our top tips when looking through design portfolios to hire the right designer for you.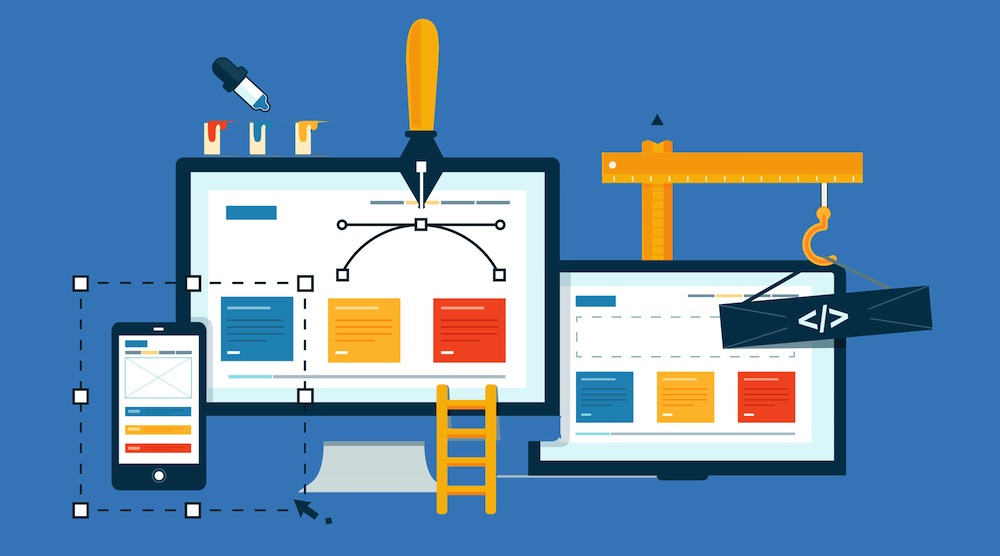 1. Professional Look
Interior designer is a title that is used to describe someone who has had the necessary training to be able to put together a visually appealing and fully functioning space. Many have college degrees and certifications.
But that training isn't required to assume that title, so many don't have actual training.
That's why it's very important to evaluate how professional the designer looks through their website. You can easily weed out those who will not have the skills, talent, and knowledge necessary to complete your interior design plan.
You may even want to check for notice of an interior design certification as that will ensure they've had the proper education.
2. Right Type of Design
The next thing you should check out when looking for "interior designers near me" is that they do the type of design you're needing.
There are several different types of interior design; commercial residential, exterior, and more. Some designers specify in a certain type, so you don't want to waste everyone's time by bringing them a project they won't be interested in.
Some designers may even take on your project even if they're not really qualified to handle it. So you want to make sure they're the type of designer you are looking for before even reaching out.
Being very specific in your search with something like "interior design portfolio residential", for example, will help you narrow down your search efficiently.
3. Services Offered
Within the realm of interior design is a wide variety of actual services that a designer can offer to their clients.
Some will handle the entire project for you. Some will just do some consulting and help guide you along towards a design plan. Others will handle shopping for and choosing finishes. And some will be the middle man through a renovation with contractors.
And those are just some of the options you have when working with an interior designer.
It's really good to have a solid idea of what you're looking for in an interior designer before you begin your search. This can help you narrow down the ones that don't offer what you're looking for before you spend too much time.
4. Matching Design Style
A crucial element to having success working with a designer is making sure your interior design styles match well together.
It would be hard to get a great modern interior design plan from a designer who only works on coastal style projects. When you look at an online portfolio, you'll be able to recognize where their style leans and if it goes well with yours.
If you don't know what your style is, you'll need to figure that out first. That's a helpful step regardless of working with a designer or not.
Many designers work in a large variety of styles but it's good to find something that resonates with you that they've done before.
5. Provides Many Options
Though you want a designer that fits within your style, you also want to make sure that they have a range as well.
One of the main reasons that people decide to get help with their interior design is to get new and fresh ideas for their space. A designer should have the ability to think outside of the box to give you something exciting.
If every picture in the designer's online portfolio looks the same, they may not be the right fit for you. This is especially true if you're wanting a unique look for your home.
6. Gives Pricing 
Obviously, when you work with an interior designer you'll have to pay them for their services and time. This should be common knowledge.
But what isn't common knowledge is how much that will cost you when the project is over. The rates for designers have a very large range and it can be difficult to get a preliminary budget.
A big bonus to interior design websites is if they offer you a pricing guide so you can get a general idea of what this will cost you.
Not every project is the same and there will be variables that affect the overall cost. But an estimate can be helpful before reaching out to hire the designer.
7. Motivates and Inspires
Maybe the most important thing to look for when searching through interior design websites is how the portfolio makes you feel.
When you walk into your space you want to feel a certain way. Whether that's comfortable and safe at home. Or empowered and motivated at your office space. Whatever that desired effect is, look for that in their previous work.
You want to hire an interior designer that inspires and motivates you to make your space exactly what you want it to be in the end.
Finding the Best Interior Design Websites 
Tackling an interior design project is exciting. There's something about seeing the transformation of a space into a better fit for you that is thrilling.
Interior design websites can be the perfect way to get connected with the designer who can make your vision come to life. You just have to take the right steps and do the right research to find that perfect fit.
If you're interested in learning more about home design or getting more inspiration to share with your designer, check out our other articles!