In an email message, header and footer are two elements that gather minimum attention but play a big role in shaping the reader's journey. Together, they set up the reader experience and remain standard across all email campaigns. Though both contribute to making your email look professional, they are the most taken for granted elements in HTML email templates. Dive in deeper to learn more about them:
Email Header: Meaning, Functions, And Elements
Headers are the topmost elements in every email message that help your readers identify your brand. The email header contains all the authentication signatures and brand identity elements.
The email header kick starts the message with your brand identity and communicates its purpose. It simplifies the reader's expectations and helps them decide whether to read the message ahead or not. They also add a personalized touch to your message.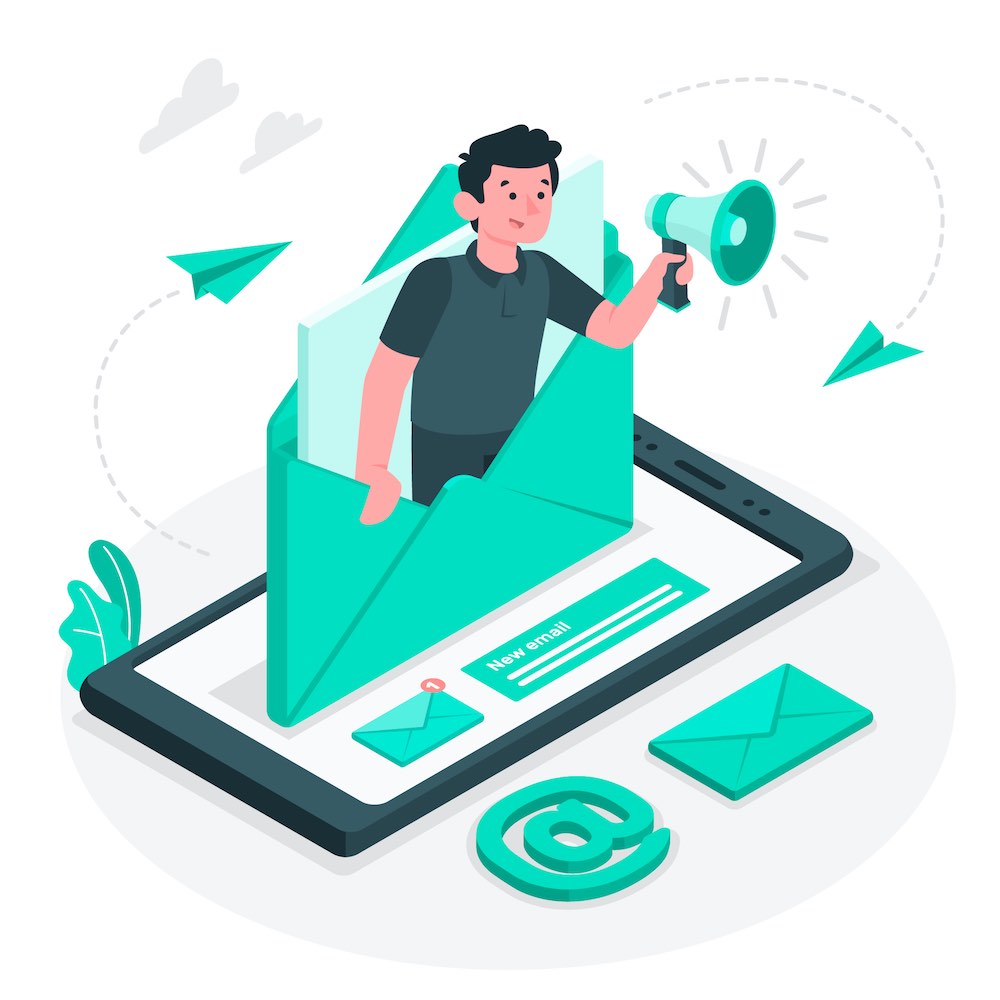 Email headers contain the following elements:
Logo
Useful links
Menu/ Navigation bar
Preview text
Background images
"View in browser" button/link
While all the brands and emails do not require each of these elements, they are used as per the purpose of the campaign and individual email.
Tips To Design An Email Header
Try to keep your header simple and follow the minimalistic design.
Make sure to optimize it for mobile devices as it is the first thing your readers view.
Put your logo in a visible position. It establishes your brand identity through instant association. It also assures your recipients of the authenticity of the message.
If you are sending a newsletter or upselling/ cross-selling marketing email, provide a navigation bar for allowing your customers to jump to the relevant links quickly.
Add preview text. It acts as an additional piece of information to support your subject line. Thus, the preview text helps streamline the reader's expectation.
If you are looking forward to using a background image on your header, select an image that doesn't include much detailing. Also, ask your email developer to use images that are easily replaced by CSS styling and background colors.
Provide useful links to enable your subscribers to personalize the settings and redirect them to your landing pages.
In case you want to send out more information than regular emails or extend convenience to users with low bandwidth/ latency issues, provide a "view in browser" button. It allows your subscribers to open the message in the browser if they are experiencing trouble with their application.
The Need, Functions, And Elements Included In An Email Footer
Footers are the ending blocks that conclude your message. They also house hyperlinks to other digital channels and are an important part of privacy compliances. It is also a favorite hot place for your subscribers to find the necessary information and links.
The elements included in email footers:
Link to unsubscribe
The physical address of the sender
Contact details of the sender
Social media buttons
Sign up
Fine print
Privacy policy statement
Tips To Design Email Footers
You should proactively provide a "click to unsubscribe" link to promote transparency.
Follow minimal design principles to avoid overstuffing the footer section. Since your readers have already gone through the entire message, avoid taking any more content.
Optimize your footers for the context of sending the email and include a concluding note to your message. You can also use light colors for the text in this section.
Make appropriate use of the background color and padding to make it easy for the reader to differentiate footer from the rest of the email body.
Include a link to your website. This could be a landing page, product page, blog, aur even your home page.
Place social media sharing buttons in the footer section to promote your message's sharing without hampering its visibility.
Also include additional links like "forward this message" and "update preferences".
Add the terms and conditions for any promotional offer in the footer section along with the copyright, privacy policy, and "why you are receiving this email" in the fine print section. Adding it in the main body will divert the reader's attention and lower engagement rates.
Put down the footer elements in a hierarchy based on how your readers would like to interact with your message.
Instead of using images in the background, stick with using HTML colors. This is required as many email service providers automatically strip down the images while a significant portion of readers keep images off by default. Using HTML background colors will also help your readers in identifying different sections of your email.
You can also include a relevant sign-off. It could be a thought leadership statement or a customer review to support your email.
Summing Up
Remember that header and footer are two elements that act as salt. As long as they are perfect, people will focus on your message, but if anything is wrong with them, it leaves readers either confused or at least weakens the entire effort. Emails bring in an ROI of 4400% and thus, you shouldn't take any chances with them. We hope that you find these tips useful for designing email header and footer sections.
Author Bio
Kevin George is Head of Marketing at Email Uplers, one of the fastest growing custom email design and coding companies, and specializes in crafting professional email templates, PSD to HTML email conversion and Custom Mailchimp Templates in addition to providing email automation, campaign management, and data integration & migration services. He loves gadgets, bikes, jazz and eats and breathes email marketing. He enjoys sharing his insights and thoughts on email marketing best practices on his blog.