Although we received this Awesome book, Traffic Secrets: The Underground Playbook for Filling Your Websites and Funnels with Your Dream, as part of a Sponsored Challenge, but we're really glad of how it changed our strategy and how we work on our website traffic.
The book helps you reach your dream customers so you can change their lives with the products and/or services that you intend to sell or blog about. We all know that the biggest problem that most entrepreneurs have isn't creating an amazing product or service but it's getting their future customers to discover that they even exist. This is where the book helps you out, to find your dream customers.
The Book
The book has all the expertise of Russell Brunson and how he and his team implemented their tips and tricks from ClickFunnels. The traffic to the websites they have handled is in millions. The book has 20 different secrets and techniques that help you boost traffic to your websites, blogs or funnels. Everyone knows more traffic is more conversions and more profits.
The book is truly the road to the Holy Grail to making any business more profitable. So this is how it's properly done and it's very attainable if you just read and commit!
The book has different secrets for diverse Entrepreneurs. Whether you're in e-commerce or just a blogger or influencer. The book is dedicated in creating funnels of converting customers. Combine the Boosting Traffic techniques with Growth Hacking and you have Funnel Hacking. Let's bring your dream customers along, help them convert and let's do it a thousand times more.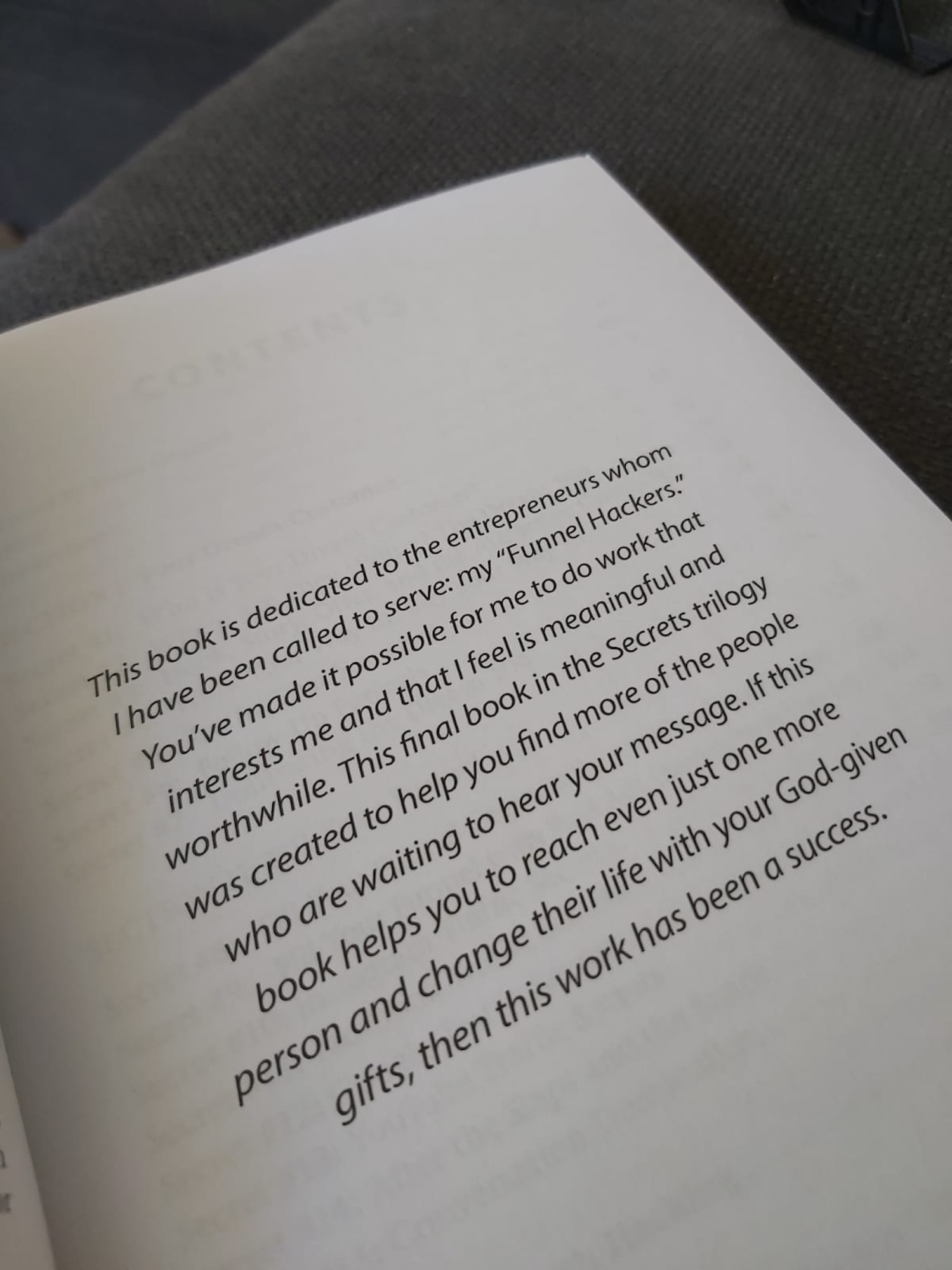 The Technique
From the first few pages of the book, we were hinged! It all makes sense in a such a simple way. Russell Brunson even simplifies it to turn the book to a challenge work book. Going through the chapters, you feel a sense of accomplishment with your website stats improving.
Russell Brunson reveals the unorthodox digital marketing techniques that will allow you to be at the front of new trends and see opportunities that are invisible to everyone else. Russell Brunson shares how to master evergreen traffic strategies in order to fill your website and funnels with your dream customers and also retain them for good.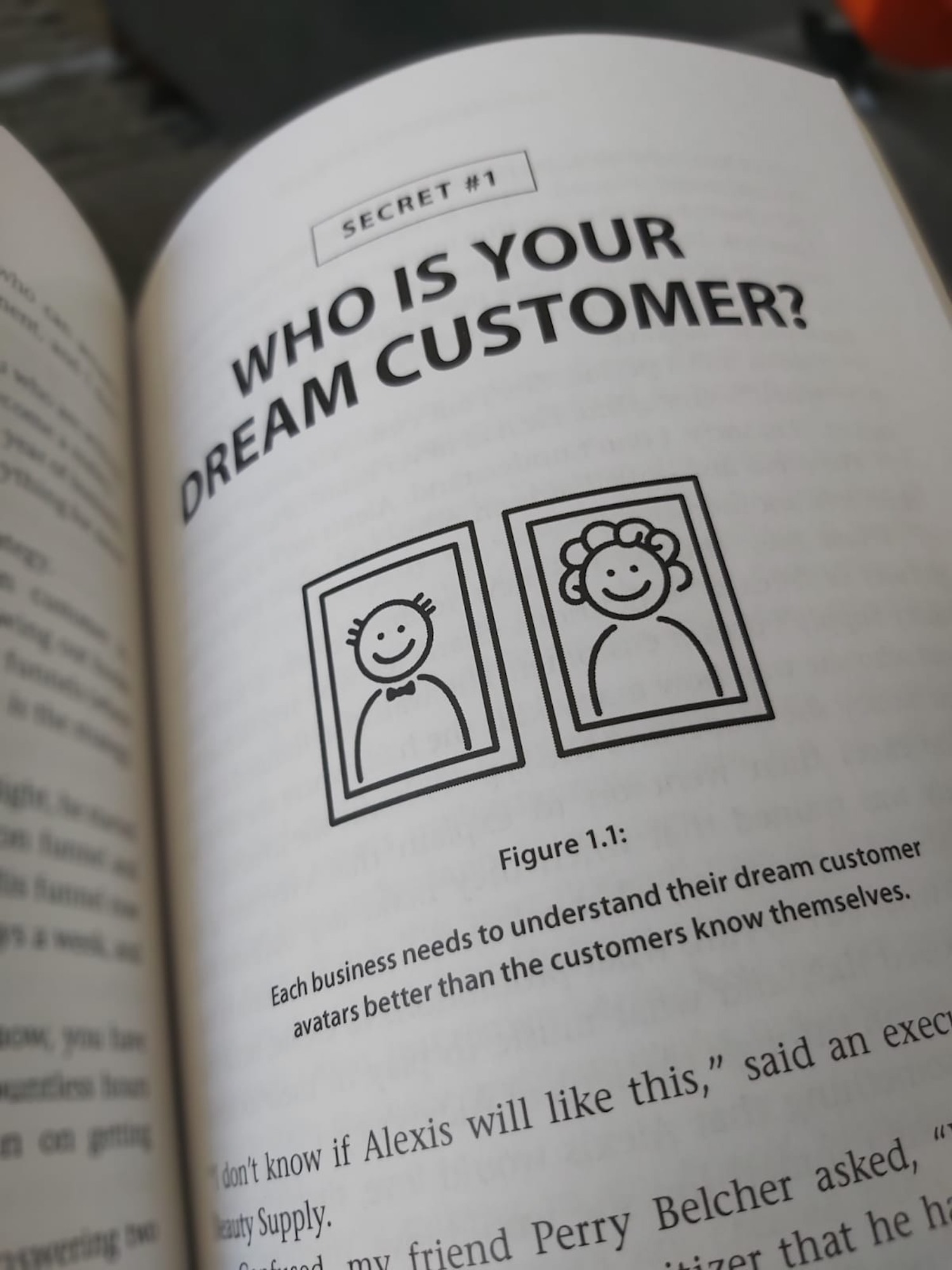 A small confession, although we started the challenge in Q2 in 2020, our traffic has actually been rising along the way too! Here is an actual screenshot of ELMENS traffic.
So we believe if you're a traffic seeker, SEO agency or even small business owner, this book and strategy will make so much sense to you. The book talks in a very simple way and takes you step by step along the way to how you can achieve excellent traffic boost results. He calls it the 30-day traffic challenge in the Traffic Secrets book, that you'll have to complete to learn key strategies to increase your site traffic.
And that's not all, the book handles other aspects as social media, newsletters, email blasts, making video go viral, growth hacking tactics and traffic hacking. They are all available in the book.
Every year, tens of thousands of businesses start and fail because the entrepreneurs don't understand this one essential skill: the art and science of getting consumers to find you. Well, that's about to change all now!
We have a tip for you; ORDER IT NOW! While everyone is stuck in quarantine and lock down, while all businesses are still struggling and while so many uncertainties in the business world in the coming months! You should be on top of your business/blog/funnel and be ready so when the World is back to normal, you'd be ahead of your game!
The Author
Russell Brunson started his first online company while he was wrestling in college. Within a year of graduation, he had sold over a million dollars of his own products and services from his basement.
Over the past 15 years, he has built a following of over a million entrepreneurs. He has sold hundreds of thousands of copies of his books, popularized the concept of sales funnels, and co-founded the software company ClickFunnels, which has helped tens of thousands of entrepreneurs quickly get their message out to the marketplace. He now lives in Idaho with his family, and you can visit him online at RussellBrunson.com.
Check him out in one of these videos, explaining list hacking to bring your dream customers. These are years of experience in growth hacking, funnels and successful conversions!
Halfway through the #RussellBrunson #TrafficSecrets Challenge and we found a lovely video explaining "How to List Hack Your Dream!" by Russell Brunson himselfCheck it out: https://bit.ly/3bg5T5x #AD

Posted by ELMENS on Saturday, June 13, 2020
The Author has vast experience in traffic, funnels and conversions and you can check them out anytime. Perhaps, we will check them out once we're back to full working hours. The books are DotCom Secrets: The Underground Playbook for Growing Your Company Online and Expert Secrets: Find Your Message, Build a Tribe and Change the World.

Traffic (the people visiting your websites and funnels) is the fuel for every successful business. The more people you can get in front of, the bigger impact you can have, which, in turn, usually creates more money for you.

Traffic Secrets approaches traffic from a completely different direction than anyone has discussed before: less from the tactical, fly-by-night operations and more from the strategic, long-term strategies that will ensure a consistent flow of people into your funnels.

I've spent over 15 years learning and mastering these evergreen strategies, and I'm so excited to share them with you right now!
– Russell Brunson
The book is available in hard copy on Amazon but surprisingly, Russell Brunson is giving it away for FREE on his website! You only pay for shipping within the USA but only if you order through the website.
This is a sponsored post written by ELMENS on behalf of Russell Brunson and his amazing book Traffic Secrets: The Underground Playbook for Filling Your Websites and Funnels with Your Dream Customers.