The development of a strong online presence has emerged as a key element for the success of organizations across a range of industries in today's quickly changing digital market. It's a well-known fact that 75% of internet users will never venture to the second page of Google.
The technique of Search Engine Optimization (SEO), a multidimensional strategy aimed at enhancing a website's exposure on search engines and generating organic, targeted traffic, serves as the foundation for this voyage into the digital world.
While some businesses have internal teams to manage their SEO campaigns, a sizable portion choose to use the specialist knowledge of an SEO firm, like Peaks Digital Marketing. These companies are able to provide a broad range of services, each of which has been carefully created to improve a website's search engine rankings and general online significance.
In this investigation, we delve into the broad variety of services normally provided by an SEO company, emphasizing their critical role in determining the online success of modern enterprises.
SEO Audit and Analysis: Highlighting Opportunities for Optimization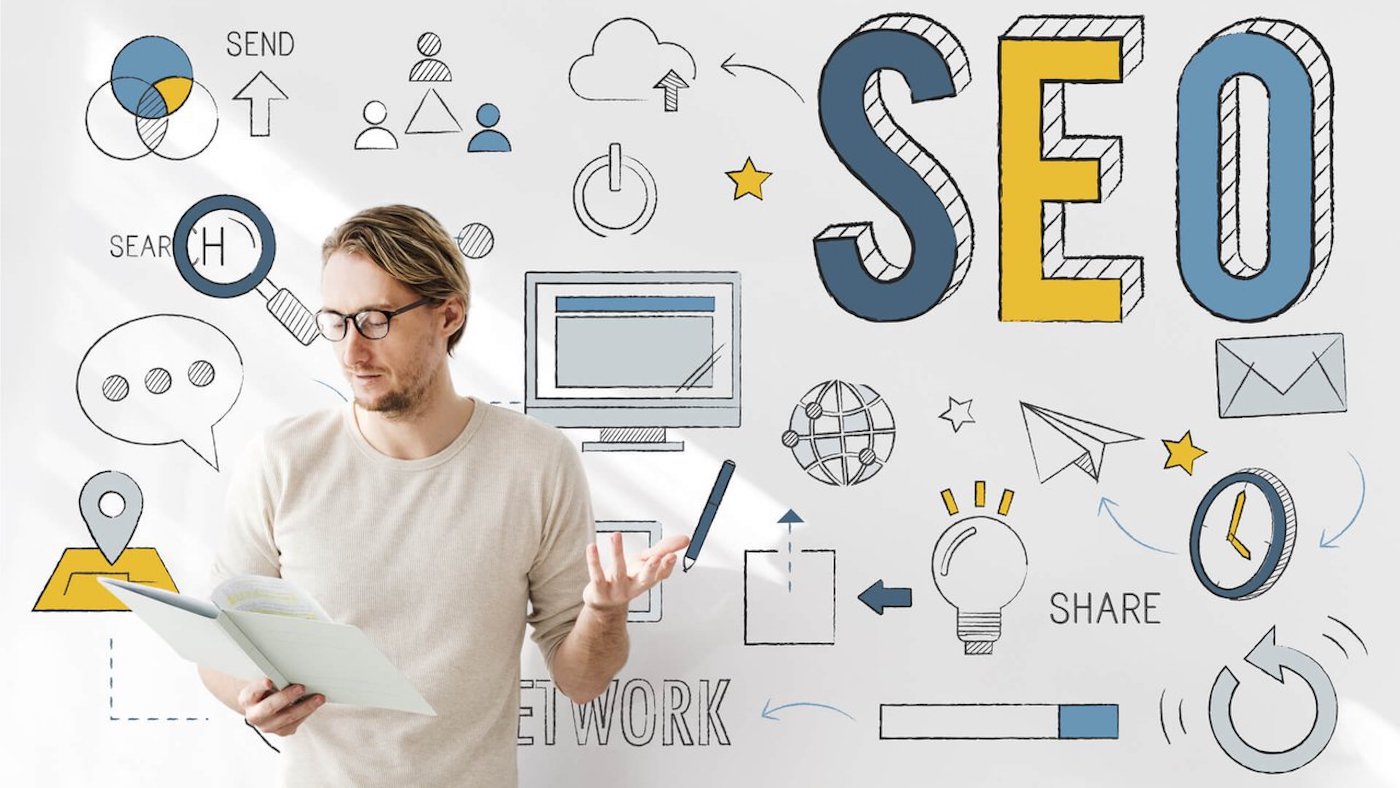 A thorough audit and analysis of the client's website forms the basis of any successful SEO plan. The technological details, content quality, backlink profile, and user experience are all carefully examined by SEO companies. This preliminary analysis acts as a road map, highlighting areas that need improvement and laying the groundwork for how the optimization journey will proceed.
Technical SEO Assessment: Enhancing Digital Infrastructure
The technical features of the website are carefully examined by the SEO specialists within an SEO company. Careful consideration is given to aspects like site speed, mobile responsiveness, URL structure, and internal linking. It is crucial to find and fix any potential obstacles that can prevent a website from being indexed and crawled by search engines.
Content Quality Evaluation: Crafting Engaging Narratives
In the digital landscape, content plays a crucial role in connecting brands with their target audiences. SEO agencies carefully assess the website's content for quality, relevance, and originality. In order to improve search engine exposure, this review seeks to match the content's topics to those of the intended audience.
Backlink Profile Analysis: Fortifying Digital Authority
The caliber of a backlink profile is frequently used to evaluate the repute of a website. The quality and diversity of the website's backlinks are evaluated in-depth by SEO companies. For the purpose of cultivating reputable, high-quality backlinks, it is crucial to identify and remove any damaging or spammy connections.
User Experience Enhancement: Nurturing User-Centric Design
User engagement and search rankings both heavily depend on the user experience. SEO specialists carefully analyze the website's user interface, navigation, and overall usefulness. The user experience is improved through recommendations, resulting in longer visitor sessions and lower bounce rates.
On-Page SEO Optimization: Crafting Relevance
The skill of optimizing individual web pages to appeal to consumers and search engines is essential for effective on-page SEO. In order to improve on-page components and make the material more relevant and appealing to the target audience, SEO companies use a variety of tactics, each of which has been meticulously created.
Keyword Research and Optimization: Pathways to Discovery
The cornerstone of SEO, keywords serve as channels for helping potential visitors find pertinent material. SEO agencies conduct in-depth keyword research to find pertinent terms and expressions that appeal to the target audience. The headings, URLs, meta tags, and content all carefully incorporate these keywords.
Content Creation and Optimization: Forging Compelling Narratives
The foundation of any effective SEO campaign is the creation of excellent, interesting, and informative content. The content team of the customer is typically partnered with by SEO companies to develop articles, blog posts, infographics, videos, and other types of optimized material.
HTML and Meta Tag Optimization: Creating Attractive Descriptions
Meta descriptions and titles act as virtual invitations that tempt people to click on search results. These meta tags are painstakingly optimized by SEO companies to ensure that they are relevant to the content and draw in visitors.
Header Tags and Structure: Organizing Digital Content
A logical story framework improves both search engine visibility and user experience. Header tags, which range from H1 to H6, are skillfully used by SEO specialists to arrange content so that search engines can understand the importance of information's hierarchical structure.
Off-Page SEO Techniques: Building Digital Influence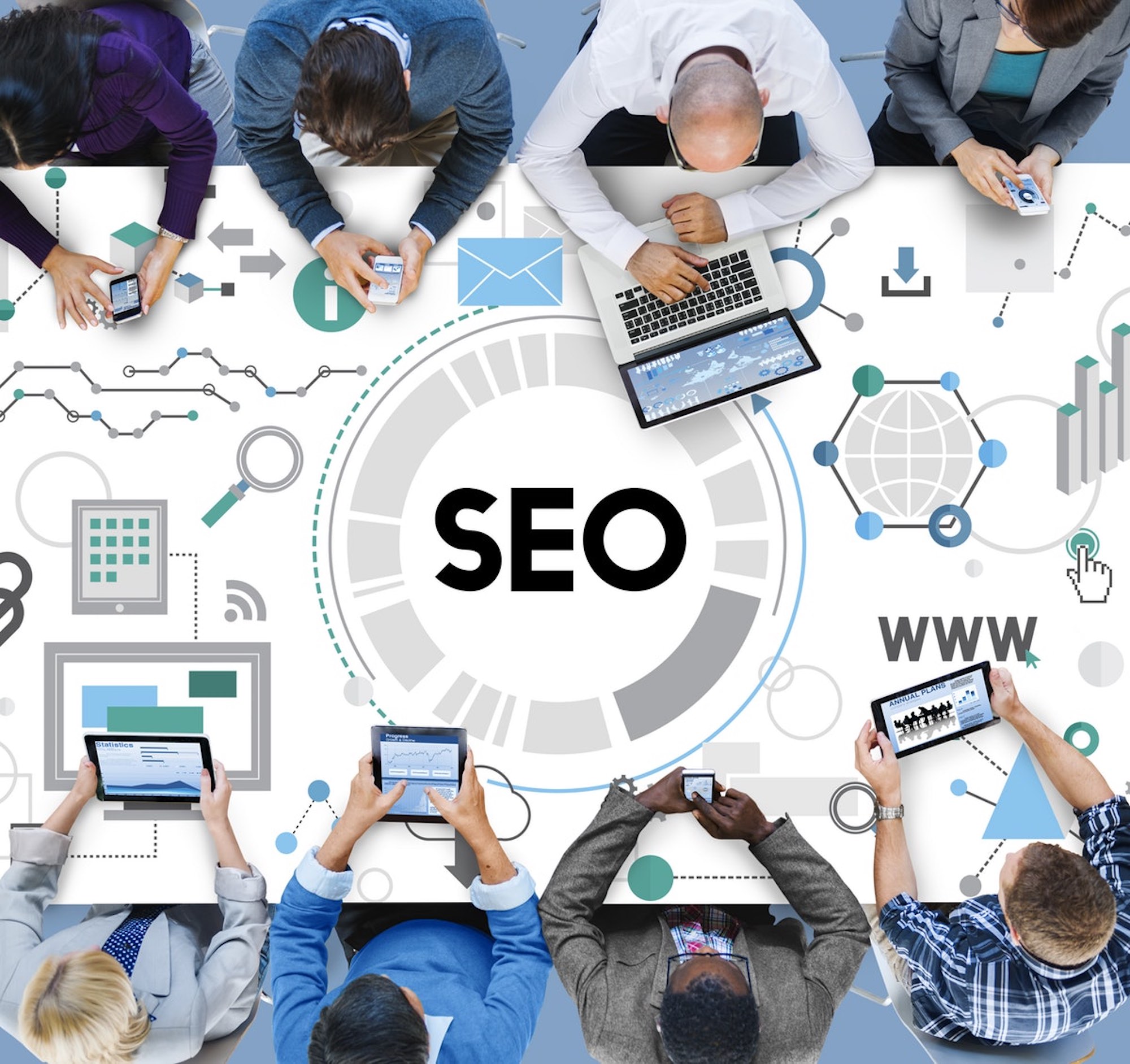 Off-page SEO refers to techniques used outside of the website to raise its visibility, authority, and status online.
Link Building: Establishing Authority
One of the most important aspects of off-page SEO is link building. The purchase of high-quality backlinks from reliable websites, directories, and industry-specific platforms is orchestrated by SEO agencies. This deliberate effort raises the website's position in the eyes of search engines by enhancing its credibility and authority.
Influencer Outreach: Amplifying Digital Presence
Exponential development can be sped up by utilizing thought leaders in the field and influentials. Influencer outreach is a strategy used by SEO companies to build relationships, get guest posting opportunities, and get social media mentions.
Social Media Engagement: Orchestrating Conversations
Search engine algorithms are significantly influenced by social signals. Social media profiles for clients are frequently curated, managed, and optimized by SEO companies. Disseminating useful information encourages engagement with the target audience, which in turn increases traffic to the website.
Technical SEO Implementation: Navigating Digital Infrastructure
Technical SEO is improving a website's foundational framework to make crawling, indexing, and user interaction as fluid as possible.
Website Speed Optimization: Paving the Fast Lane
User happiness and search engine rankings are directly impacted by how quickly a webpage loads. To speed up page loading times, SEO companies optimize images, use browser caching, and simplify code.
Mobile-Friendly Optimization: Adapting to Mobile Realities
Given the popularity of mobile browsing, being mobile-friendly is now a requirement rather than a luxury. The website is made responsive by SEO companies, ensuring a seamless user experience on a variety of screen sizes.
Schema Markup Implementation: Enhancing Clarity
The interpretation of content context by search engines is improved by schema markup. SEO companies increase the visibility of rich snippets in search results by carefully integrating schema markup, providing users with more relevant data.
Monitoring, Reporting, and Analysis: Navigating Progress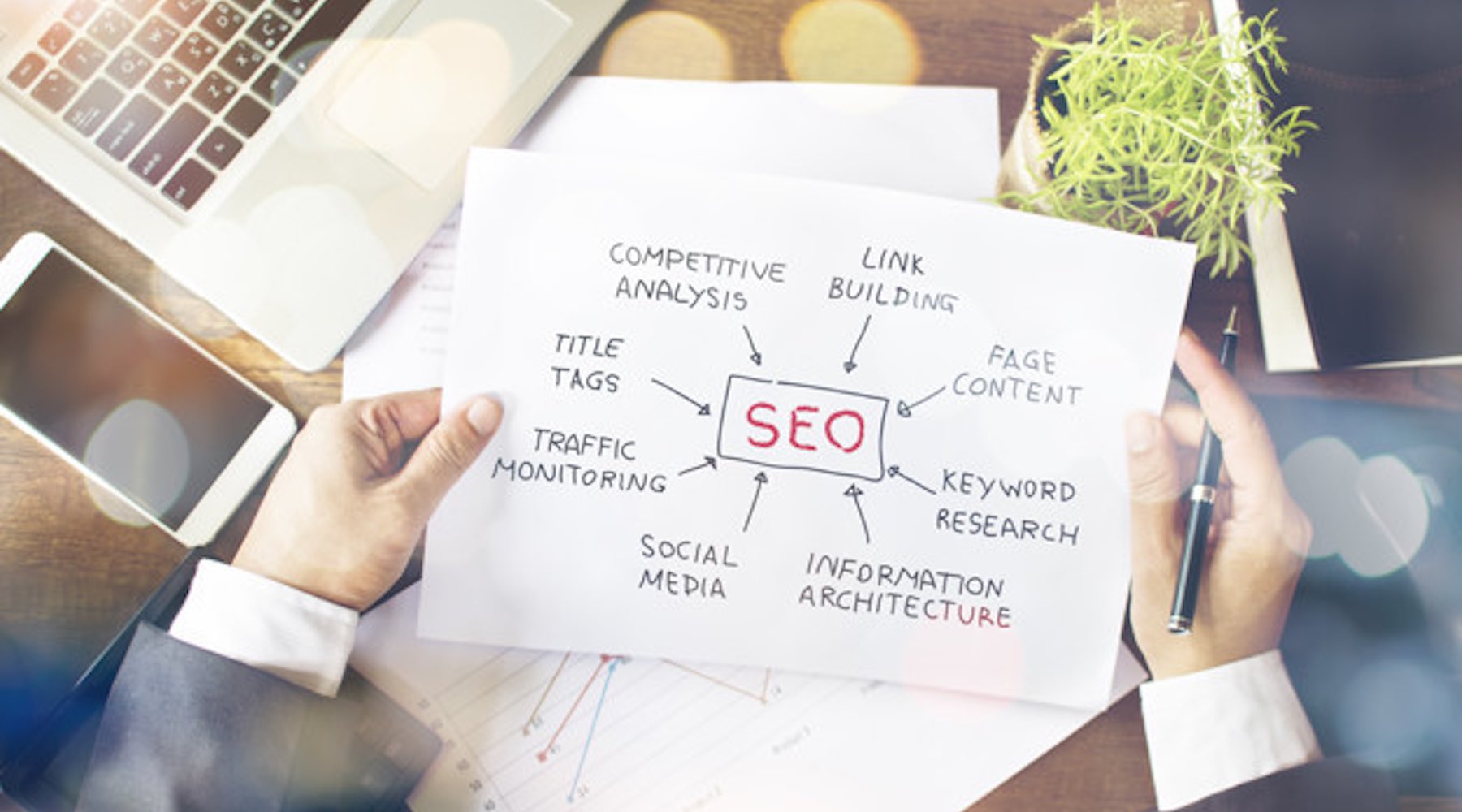 To evaluate the effectiveness of SEO techniques and enable adaptive improvement, constant monitoring and analysis are necessary.
Performance Tracking: Quantifying Progress
SEO companies carefully monitor key performance indicators (KPIs) using a variety of analytical techniques. These include the trends in organic traffic, the positions of specific keywords, conversion rates, and bounce rates. This continual attention to detail allows for a thorough assessment of the results of implemented tactics.
Reporting and Insights: Providing Direction
Clients are provided with insights into the course of their SEO efforts through thorough, comprehensive reports. These documents describe successes, problem areas, and the general return on investment (ROI) from SEO initiatives.
Strategy Refinement: Adapting to Change
SEO companies optimize and adjust strategies based on insights from performance data and analysis. By using an iterative process, the website may retain a strong online presence and adapt to changing search engine algorithms.