The new VEGAS Pro 18 is out now! The fastest Non-Linear Editing (NLE) for passionate creatives.
VEGAS Pro 18 provides world-class tools for creative video professionals – and now also the Pro version includes the professional audio editing software SOUND FORGE Pro 14 with a value of $399 as a fixed feature.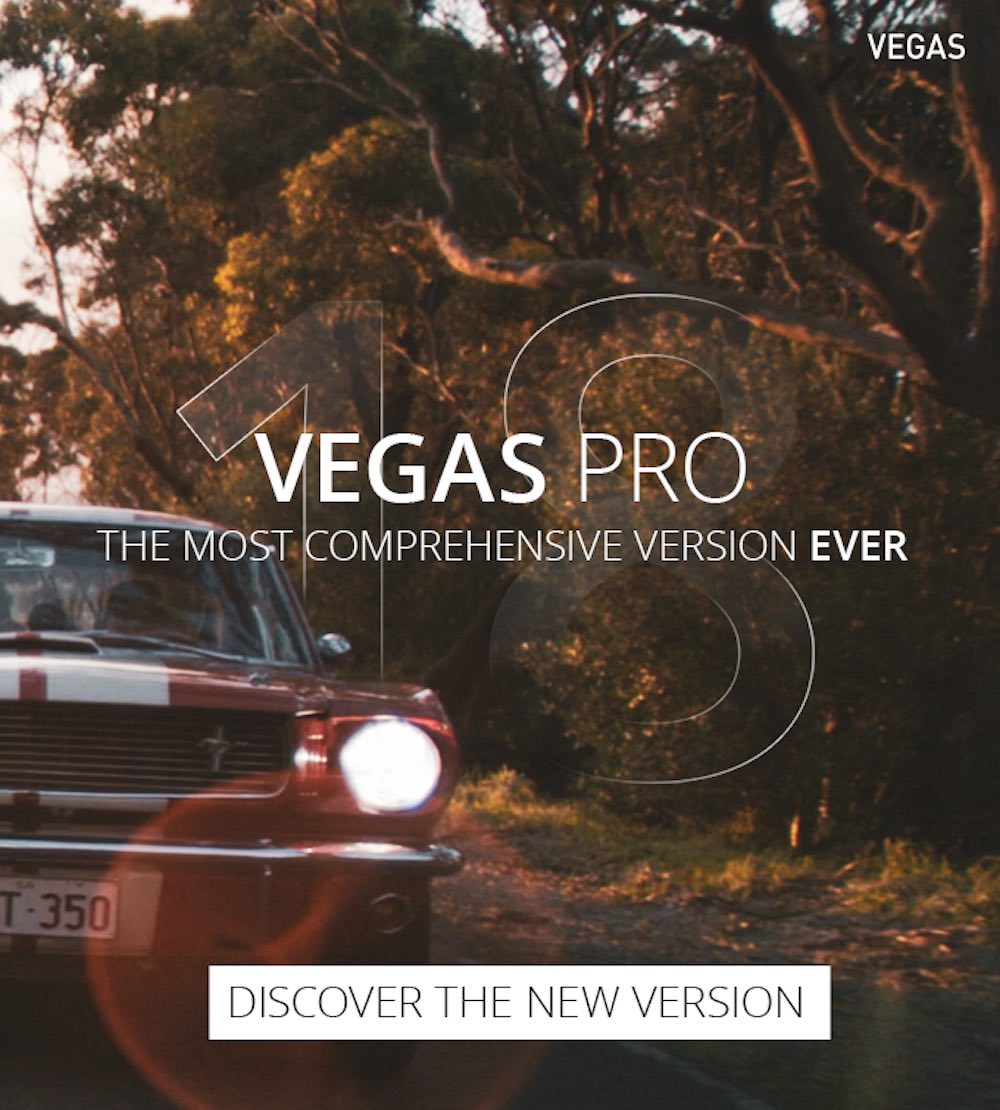 Speed, power, highly efficient workflows and the industry's most flexible interface make it the right creative choice for customers who refuse to sacrifice creative freedom in order to deliver fast.
Advanced artificial intelligence opens doors to whole new creative paths while practical improvements in speed and performance help get the job done faster. All of the tools you need to ensure that the editing process goes quickly and smoothly from end to end.
VEGAS Pro 18 Features include:
NEW: AI-assisted editing tools
NEW: Includes SOUND FORGE Pro 14
NEW: Noise reduction & flicker filter
Release offer: includes SpectraLayers Pro 7
VEGAS Pro 18 now available for $599 and VEGAS Pro 18 Edit now available for $399. VEGAS Pro 18 will also still be available as the popular subscription VEGAS Pro 365 from only $16.67/month. Plus for a limited time, Save 20% on all MAGIX products only until August 26st, 2020 with the coupon code: 20SUMMER20.