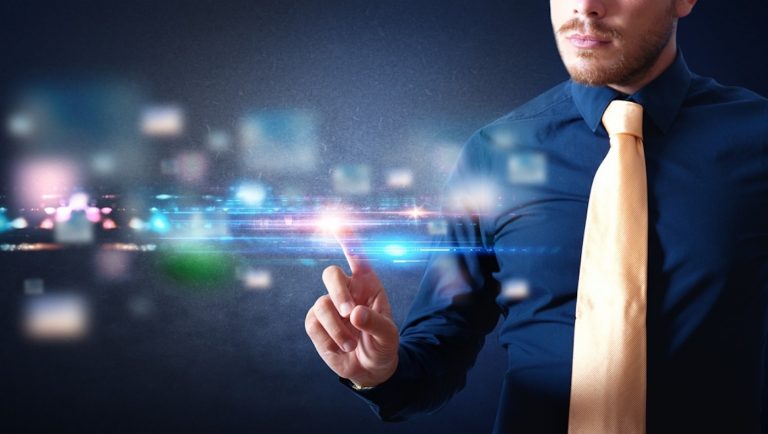 Nowadays, computers play an important role in our daily life. If your work or study relies on your PC greatly, you'd better learn about the recovery options in Windows, because you never know when your computer would become corrupted or unusable. Here are some common recovery options in Windows10:
● Startup Repair: fix certain problems that might prevent Windows from starting correctly, such as missing or damaged system files.
● System Restore: restore your computer's system files from a restore point created before. It won't affect your files, such as email, documents, or photos.
● System Image Recovery: restore the partition that contains Windows, programs and user data like documents, pictures, and music from a system image created earlier.
● Reset this PC: repair serious operating system problems. It lets you keep your personal files or remove everything and then re-install Windows.
This page will focus on the System Image Recovery option. Learn top two ways to perform System Image Recovery in Windows 10 as follows.
Method 1. Run System Image Recovery with the built-in tool
Please note that you can't run System Image Recovery unless you have created a system image before.I'll show you how to create a system image and restore from it in sequence.
Create a system image
1. Navigate to Settings > Update & Security > Backup > Backup and Restore (Windows 7).
2. In the window of Backup and Restore (Windows 7), click Create a system image in the upper-left corner and follow the wizard to finish the process.
Tip: Sometimes your computer may become unbootable due to serious problems. To boot your computer in the event of boot failure, you can create a repair disc using the Create a system repair disc option.
Restore the image file
1. Go to Settings > Update & Security > Recovery. Then, click the Restart now button in the "Advanced startup" section.
2. You'll see the Choose an option window. Choose Troubleshoot > Advanced Options > System Image Recovery successively. Then, follow the prompts in Windows to restore your image file.
Tip: If you start up your PC with the system repair disc, you will be taken to the Choose an option window directly.
Method 2. Restore system image via a free backup utility
The best free backup software – AOMEI Backupper Standard can also help you with System Image Recovery in Windows 10/8/7. Following are its main features:
● Multiple backup types: you are able to create an image file for your computer OS, an internal/external disk or specific files/folders, etc.
● Abundant backup destinations: you can save the backup image on a local disk, external hard drive, network location, or cloud drive and so on.
● Automatic backup: you are allowed to create a set-and-forget backup task so that changed data is backed up automatically.
Learn how to use AOMEI Backupper to create a system image and restore system to a previous state there in-after.
Backup Windows OS
1. Download this free backup program. Install and launch it.
2. Click Backup from the left-side menu and select System Backup.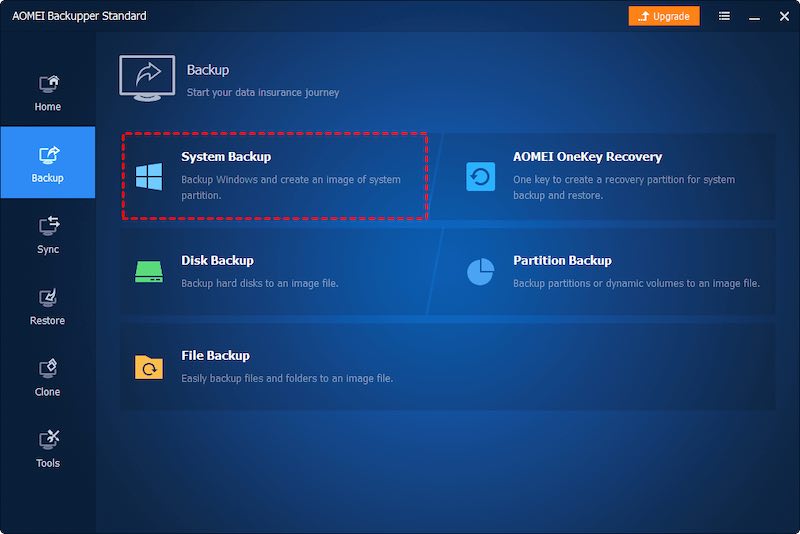 3. The system related partition(s) is(are) selected automatically. Choose a backup destination and click Start Backup to begin.
Tip: To run system restore without loading Windows, you can click Tools > Create Bootable Media to make a bootable USB/CD/DVD.
Restore from system image
1. Load AOMEI Backupper. Click Restore from the left-side menu and then click Select Task.
2. You'll see a list of all the backup tasks you've created with AOMEI Backupper. Choose the systembackup task to restore from and click Next.
3. Choose Restore this system backup to restore all partitions in the system image and click Next.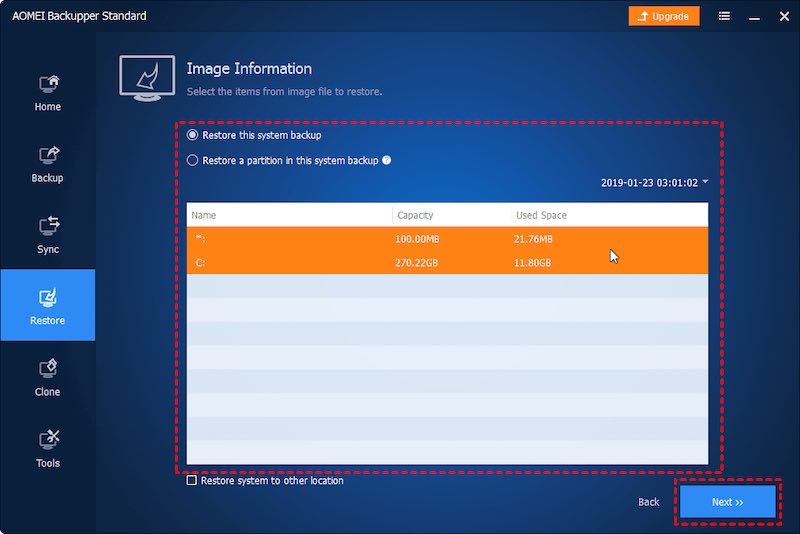 4. (Optional) The program automatically selects the original system partition(s) as the destination drive(s). If it doesn't detect the original location, you need to select a destination path manually.
5. Confirm the operation and click Start Restore to launch the process.
Tip: If you boot from the bootable media created by AOMEI Backupper, you'll enter into the interface of AOMEI Back upper once your PC boots up.
Summary
To get prepared for possible errors your computer would encounter, it is necessary to create a system image in advance. With a system image at hand, you can restore your computer to a previous working state by performing System Image Recovery. This page has shown you how to run System Image Recovery via Windows inbuilt tool and AOMEI Backupper. You may pick up a way that best fits your need.