Digital transformation is kept capturing all walks of life. It has become mandatory for a business to follow the pace of fast-moving technologies, which means they need to make decisions swiftly to digitize their core systems and process to keep their businesses up to date. Proofid.com offers a DevOps solution that meets your exact business needs. They have bespoke tools to optimise and evolve any software you have in place, right now.
Since business owners determined to adopt the trend of moving alongside the technologies, however, they find complications and fictions that occur between operational and developmental teams. To avoid these gaps and conflicts, the DevOps approach plays an imperative role. By introducing a DevOps engineer, businesses can experience positive togetherness between the development and operation teams. Thus, it becomes a compulsory addition for all IT companies to hire a DevOps professional as he seamlessly assists in areas like websites, applications, and software.
In a nutshell, to follow the fast-changing technologies and keep standing confidently in front of smart competitors, there is always a need to amend the software quickly. Besides, these need to marker swiftly after eliminating all bugs and errors. However, this task can't be performed by software developers alone. Thereby, the DevOps approach used by DevOps engineers is highly rewarded and appreciated in IT firms.
What is DevOps?
DevOps is a method used to take an integrated and collaborative approach between application operations and application development to make the application faster, efficient, and a lower chance of failure. Hence, the existence of DevOps approaches assisting organizations with a healthy working environment, resulting in high performances.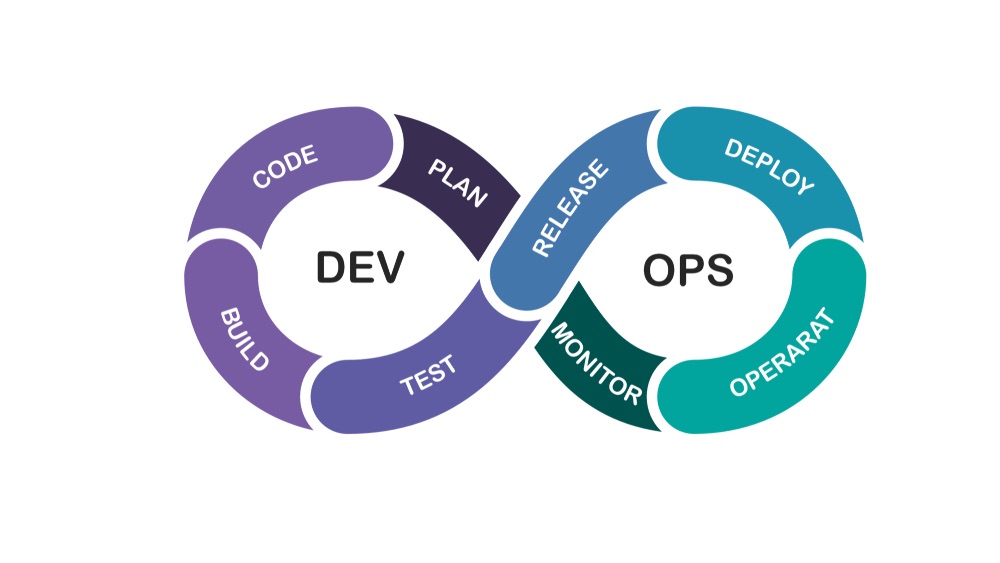 Top 5 reasons why DevOps is essential:
1. Declines deployment failures and recovery time
The fundamental reason for the implementation of the DevOps approach is to experience the seamless working of the software. The failure of software implementation is because of bugs, errors, glitches, etc. With development cycles, it becomes easier to take recurrent updates, code version, and release assisting the business to locate shortcoming. Concisely, this agile approach helps to decline implementation failures as it permits collaboration and modular programming.
Besides, it is quite possible to get about the failure, which means recovery time is always very high. However, with the DevOps approach, notification for recovery will arrive very soon as operational and development teams are working collaboratively. Thus, if you expect the same in your IT Company, you need to hire a DevOps professional soon to collaborate on the development and operational professionals for fruitful results effectively.
2. Simplifies a program architecture
To get precise details about the deployment systems, it is appreciated to bring together the professionals working in the designation of operations and developers. But this is not an easy task. For this, there is a need for exhibiting out the program architecture in a large visual format as the best tool for communication. And if this task does by a developer-only, there will be surely faults in the system architecture.
Therefore, a DevOps professional can reasonably perform this task. He can offer the best program architecture analysis solution needed to automate the processes. The fact is, practical solutions will automatically find inefficiencies, redundancies, security accountability in your system.
3. Hikes up efficiencies
Using a DevOps approach helps in hiking up efficiencies helps for pacing up the development process along, making it accurate. Continue use of integration servers robotic the testing code process along with declining the amount of requirement of manual work. It means that software engineers will only be liable for finishing those tasks not related to automation. Therefore, acceleration tools are considered the best to improve efficiencies. For Instance:
▪ Build acceleration tools assist in assembling code more swiftly.
▪ Scalable infrastructures hikes up the access of hardware resources for the team to make the testing and deployment operations paced up.
▪ Parallel workflows offer a continuous delivery chain, which means no team waits for another to accomplish the process.
▪ Usage of a single environment only to communicate data. It means that no need to use one platform for development, a different platform for testing, and other implementation.
4. Enhancement in coloration and communication
With the help of DevOps, businesses can enhance their software development culture. The collaborative operational and development team work happily and also more productively. All will become focus on performance instead of individual objectives.
The fact is, when every team member starts trusting each other and friendly work, the results will be remarkable. All members will intend to make the application into operations to get the final results. It means that no one will wait for other members to affix or troubleshoot a problem. Briefly, the process will become simplest as the team members start working with a common goal.
5. Opening doors to develop professionally
Utilization of the DevOps approach works in a very efficient manner as it will open many doors for employees to work. While working collaboratively for a common goal, there will always be the possibilities of a new sort of work. The employees will like to work on other kinds of projects as well.
Therefore, the usage of this approach by ignoring the traditional approach will enhance productivity. It gives thorough satisfaction to the employees as they don't need to focus on hyper-focused roles. In brief, the DevOps approach permits more interdisciplinary work resulting in motivating and encouraging the employees. All these improve the overall productivity of businesses, and they can freely think of starting new projects to expand their businesses.
Its' time to follow DevOps:
As you already have seen the power of the DevOps approach. You get known that why it has grabbed the top place as standard practice when there is a need for software solutions.
When you start using a DevOps approach in your business, you will get a partner that will assist you during the application and software development. Hence, you need a team of open-source DevOps professionals to pace up your application and software development process to experience higher greater visibility of your services, applications, and servers.
Thus, think thoroughly about the DevOps! No doubt, it will be the best investment for your IT business.