Are you looking forward to the premiere of your most anticipated Netflix series, but you just found out it will only be available on Netflix in the United States? Of course, we're all aware that Netflix content varies by area due to licensing difficulties, often known as geo-restriction.
Most of the time, a VPN service can be a lifesaver, but it isn't always the case. For instance, free VPNs seem like the immediate solution to the geo-restriction issue, but another issue arises with free VPNs. Yes, we are talking about Netflix error code: m7111-5059 warning the user that they are accessing Netflix service through a proxy or VPN.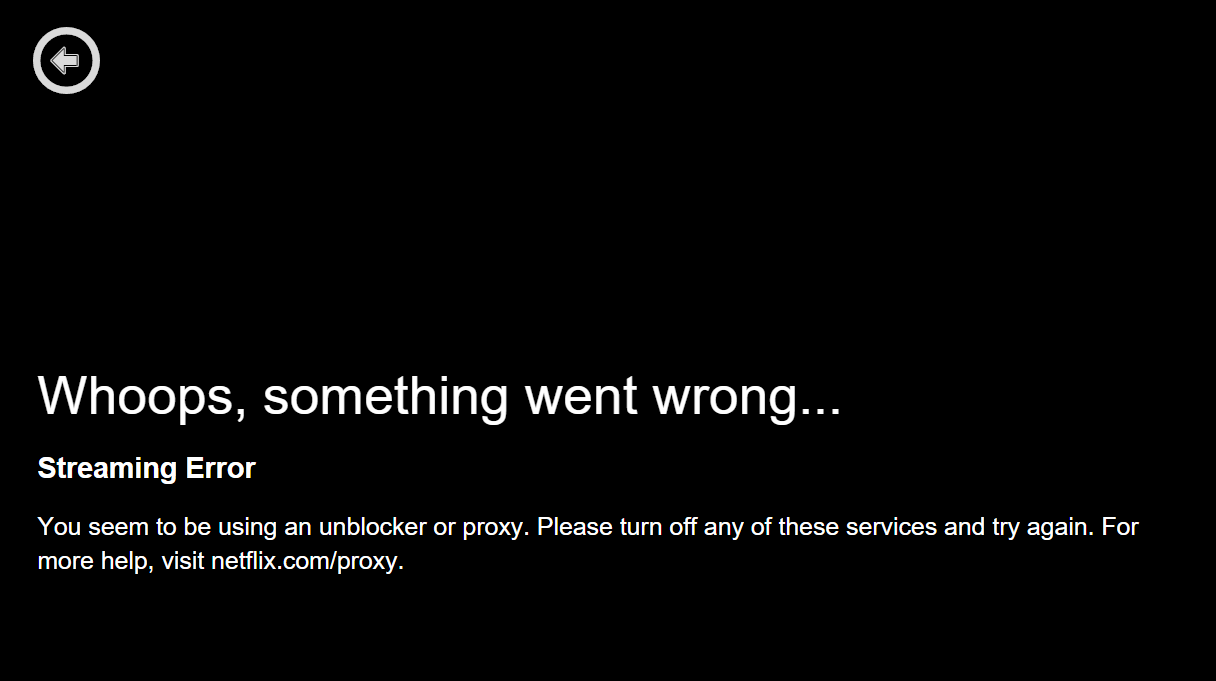 But first, let's discuss the perks of using a VPN while streaming and why you should avoid the free ones.
Does a VPN make Netflix more enjoyable?
A virtual private network (VPN) encrypts your identity and internet traffic by creating a secure tunnel between your device and the server. Furthermore, both premium and free VPNs allow you to bypass geo-restricted streaming material on Netflix.
On the other hand, Netflix's sophisticated security algorithm identifies VPN connections, particularly free ones, and permanently bans the user.
It is a universal truth that a good-quality product cannot be obtained for free. Unfortunately, when it comes to free VPN services, the same restriction applies.
The most important function of a VPN is to disguise your online identity, give necessary cyber threat protection, and allow access to geo-blocked material. It is also being able to filter web traffic and bypass other restrictions. That's why VPNs are getting much more popular. Even social networking sites sometimes require VPN services to avoid the traffic like VPN for Facebook and other networking sites are widely in use.
A VPN provider, on the other hand, is neither a charity nor a non-profit organization; therefore, the said services cannot be offered to consumers for free. Furthermore, because VPN companies must earn a profit, they may limit VPN services to a set period or compromise your security and privacy to do so.
Premium VPN services charge a monthly or yearly subscription fee to generate revenue and operate their server networks.
Furthermore, a premium VPN provides a dependable and secure connection secured by industry-leading security methods, such as AES 256-bit encryption, a kill switch, and IPv6 leak prevention.
Paid VPNs provide limitless access to all server locations around the world. However, it implies you may unblock regional Netflix by connecting to the appropriate region server.
Issues and risks of using a free VPN
There are several issues and hazards associated with utilizing free VPN services. Some of them are listed below.
It may monitor you online, gain access to your personal information, and sell that information to ad networks that display intrusive advertisements on your screen.
Some VPN services, such as Hola VPN, offer free P2P connections by transmitting your internet traffic to someone else's device and routing their traffic via your computer without your knowledge or agreement. On the other hand, the VPN provider runs the danger of a DNS or malware assault in this manner.
Many free VPN services are poor in terms of online security and provide inadequate data encryption.
Free VPN versions often offer restricted use and bandwidth, such as 500MB per month.
Given the severity of these issues, it is preferable to choose a risk-free premium VPN that you can rely on.
You can, however, utilize a free VPN for a limited time, such as on a business trip. You may also use a free VPN service to secure yourself when utilizing public open Wi-Fi networks.
Go for the free trials of the premium VPN services
You may use the Express VPN, which gives you access to over 40 Netflix libraries without sacrificing performance. However, it is not a completely free VPN; instead, it offers a 30-day money-back guarantee.
You may also take advantage of CyberGhost's 45-day money-back guarantee. You may then browse Netflix libraries from Germany, France, Italy, Japan, Sweden, the United Kingdom, and the United States.
Another good news is that you may access American or any other Netflix library using the Hotspot Shield free US server. It does, however, come with a 500MB daily data cap, which amounts to one hour of streaming.
Finally, you may access the Netflix libraries of Germany, Canada, the Netherlands, and the United States via the Hide-me five free servers. You'll also get 10GB of free bandwidth every month to use for streaming.
The VPN service may only be used on one device at a time. Furthermore, the connection may be unstable, and the free servers may prevent you from accessing the site.
Why do we prefer paid VPN service?
ExpressVPN is one of the most dependable premium VPNs for accessing Netflix in the United States. Furthermore, it employs sophisticated security protocols such as Ikev2, OpenVPN, and L2TP-IPSec.
You may also utilize CyberGhost, which has a multihop function and a rather extensive server network.
Because of its low membership prices, the Surf Shark VPN is a good choice if you wish to use a premium VPN service for a long time.
Closing
By the end of 2020, 27.1 percent of individuals on the planet were using VPN services. So a VPN service is no longer a luxury but a necessity to unblock geo-restricted material and secure your online identity from hackers.
In an emergency, you should utilize a free VPN service for a limited time; nevertheless, you should invest in a trustworthy VPN service with no speed or capacity restrictions.