The Grand Central Station is a historically significant location that's been around since 1871. It is presently an architectural beauty, and it is now a technological hub in New York.
Due to various reasons, it has even become a tourist attraction. Many people come to experience the wonders of this place every year, but one problem they have when they come is housing and accommodation. More often than not, this problem is caused by a lack of preparation from the tourist.
There are many hotels you can choose from near Grand Central Station, and this simple guide would help to list ten of them.
The First Set Of Hotels You Can Take Advantage of in the New York Area
The first set of hotels will represent some of the finest hotels and lodging places in the area.
The New York Marriott Marquis
This hotel is fantastic for more reasons than one. The hotel owners understood how many people come to see this architectural marvel every year and created rooms that can house thousands of people. It's just a few miles from Grand Central Station, and it comes with a lot of affordable prices. It is located at 1535 Broadway, New York, NY. Presently over 1000 people have rated this hotel, the average score for the rating coming at 8.2/10, which is an awe-inspiring number.
They offer complimentary features such as free WiFi and a variety of dishes you can choose from.
Millennium Times Square New York
The Millennium Times Square hotel is just a few minutes away from the grand central station, making it a favorite for tourists.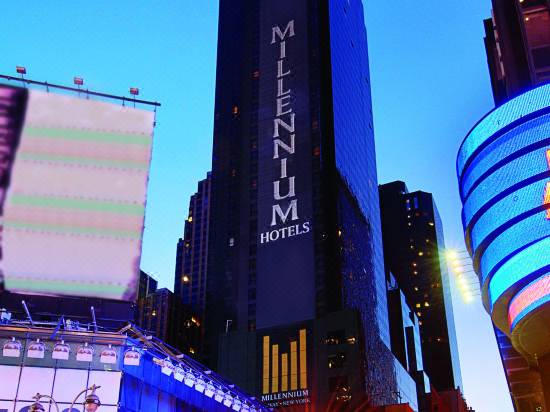 Their rooms are both functionally and aesthetically pleasing. Many of them come with features like a huge flat-screen TV, a coffee brewing system, and a fridge that contains lots of beverages.
It has gotten an excellent rating of 8.0/10 from over 2000 reviews due to its unique features and customer service.
Westgate's Hotel near Grand Central Station in New York
The Westgate's Hotel near Grand Central Station in New York is about luxury and quality. That is why you might gravitate to this great place. It offers history, cleanliness, and radiates an iconic essence. The visitors who come to this place will notice that it offers its rooms and space with exquisite detail.
From LED mirrors to fantastic flooring, and windows to minimize noise pollution, this place offers great views while keeping you comfortable in many ways.
Further, it upgraded itself with an over 18 million dollar renovation to keep it intact and to preserve its overall value.
Club Quarters Hotel Midtown-Times Square
If you're looking for a hotel that has a multipurpose feel to it, this is an excellent choice. This hotel provides a center you can use for business and conducting other significant transactions. It also has several recreational centers that both you and your children, if any, can have fun in.
It is a hotel that's just a few miles away from the Grand Central Station, making it an excellent choice for tourists who are also there for business purposes. Its address is 40 West 45th Street, New York, NY. From more than 1500 reviews, this hotel has gained a rating of 8.5/10. That shows that it is robust.
Another Astonishing Set Of Wonderful Hotels In The New York Area
Here is another astonishing set of fantastic hotels that reside close to the tranquil and wonderful Central Park.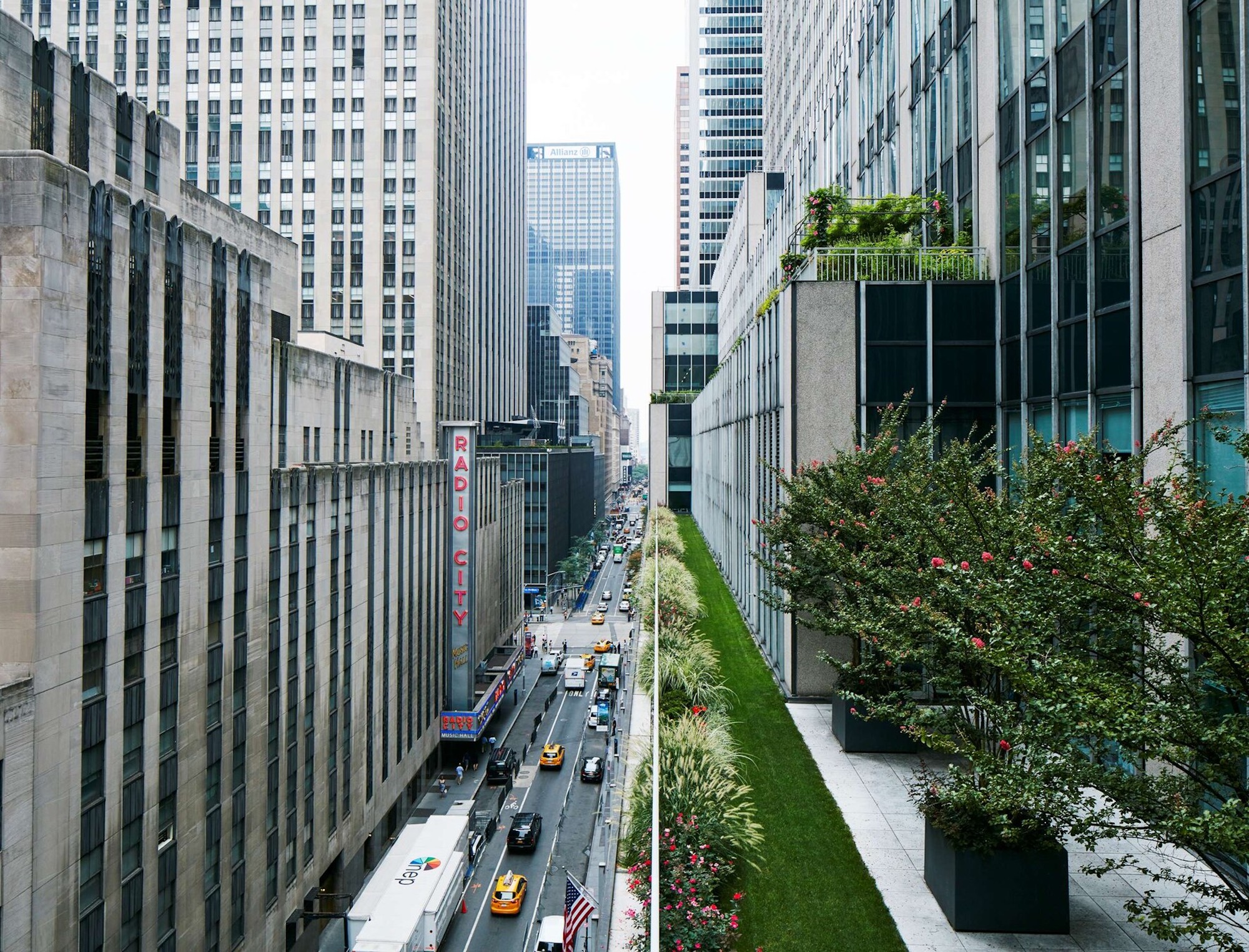 Room Mate Grace Boutique Hotel
The Room Mate Grace Boutique Hotel is near the Grand Central Station, with its distance clocking in at only 0.9 miles away. It comes with so many features that make it stand out from many hotels in even the United States. For example, it has a lounge bar open to everyone from 10 am to 8 pm, which is a feat only a few hotels have matched. But of course, this may have changed due to recent restrictions.
It also features an indoor pool, a sauna, and a small fitness center for people that want to perform some exercise. It has gotten a review of 8.7/10 from over 1809 people, which is a fantastic feat.
Pod 51 is a Wonderful Hotel
Pod 51 is located at 230 East 51st Street, Midtown East, New York, NY, near the Grand Central Station. Over 5000 people have rated this hotel, and it has gotten an 8.0/10 rating from their scores.
In addition to providing traditional hotel services, they also give optional tours to all their customers thrice a day. This means that they can take you to great spots in New York, such as the Grand Central Station and the Rockefeller Center.
Isn't that great?
Hilton Garden Inn Times Square Central
This hotel prioritizes comfort in all its dealings. They are extremely good at what they do, and they have maintained that expertise for years. Located at 136 West 42nd Street, New York, NY, it is only roughly a mile from the grand central station.
It provides incredible features for each of its 282 rooms, including a flat-screen TV, a coffee maker, a fridge, and even a microwave. All these features make it one of the best hotels near the Grand Central Station.
Hyatt Centric Times Square New York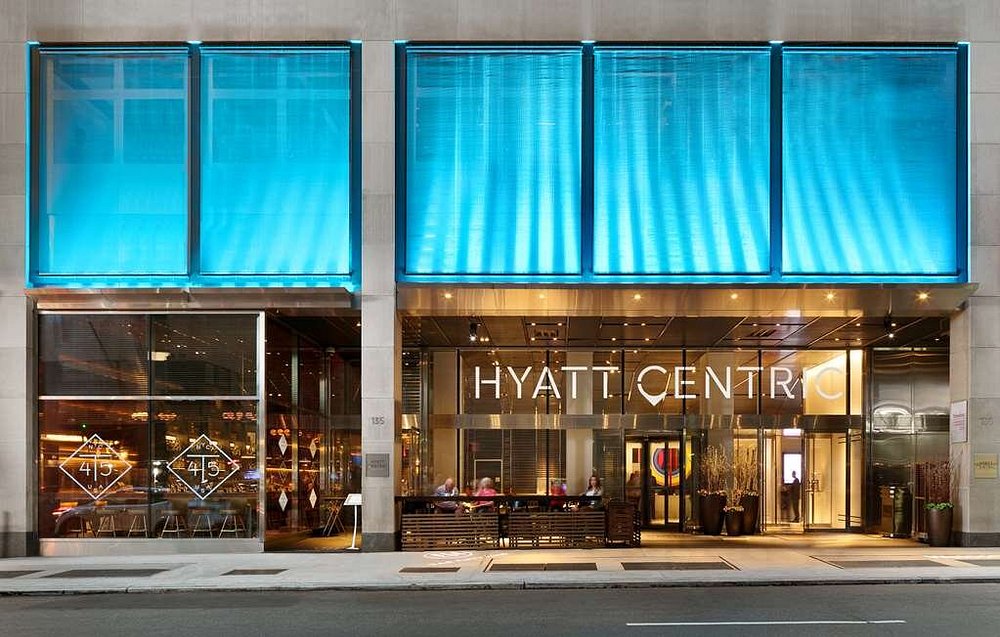 This hotel is located at 135 W 45th St, New York, 10036, NY, which is impressively close to the Grand Central Station. It has multiple features that are meant to make the stay of their customers enjoyable and worthwhile.
Hampton Inn Manhattan Grand Central
This hotel had gotten a lot of positive praise, with over 1000 people averagely rating it to be 8.6/10. It is situated at 231 E 43rd St, New York, 10017, NY, and it gives free features such as an on-the-go breakfast and free WiFi connectivity.
Hotel Boutique
This is a four-star hotel that has proven its fantastic ability to deliver in quality and comfort time and time again. Situated at 128 East 45th Street, New York, 10017, NY, the Grand Central Station is within walkable distance, at 0.2 miles.
It provides fantastic features like housekeeping and a fitness center. These features make it easy to understand why over 1000 people on an average basis gave this hotel an 8.5/10 rating.
They are Grand and Can Meet Your Expectations
All these hotels mentioned above practice and adhere to COVID-19 regulations, so ensure you put on your face mask and adhere to all other regulations as well. That said, noted above are ten quality hotels near Grand Central Station you can visit.