Planning an RV getaway is something that appeals to many travel and freedom lovers.
It is a perfect way to thoroughly visit and experience a country, and it also has an adventurous appeal about it too. Also, we would suggest you to have a look at safetraveltalk.com – travel safety by destination so that you can make a list of the safest countries to consider while you plan to travel.
If you are planning to travel by RV around the USA, you will be spoilt for choice as there as so many beautiful places to visit and things to see. But before traveling make sure to check your RV towing parts for Jeep or any other truck you are using to have a smooth drive.
This is just what we've outlined below to help you choose the best RV destinations in the USA.
National Parks
There are several truly beautiful national parks in the US, with amazing landscapes and breathtaking views.
You just have to check some of the following national parks out:
1. Yellowstone National Park
This is a very popular RV destination, and also the oldest national park in the US.
Apart from amazingly beautiful mountainous landscapes and various animals, this park is renowned for the fact that there are hydrothermal waters.
2. Zion National Park
The towering sandstone cliffs and the tranquil landscape of this park make it a unique RV destination.
You can also take a river trip in a kayak here, as well as see the canyons.
3. Grand Canyon National Park
The vast Grand Canyon, as its name implies, makes this a must see if you are traveling around the US by RV.
Here you may also experience a myriad of ranger-led activities too.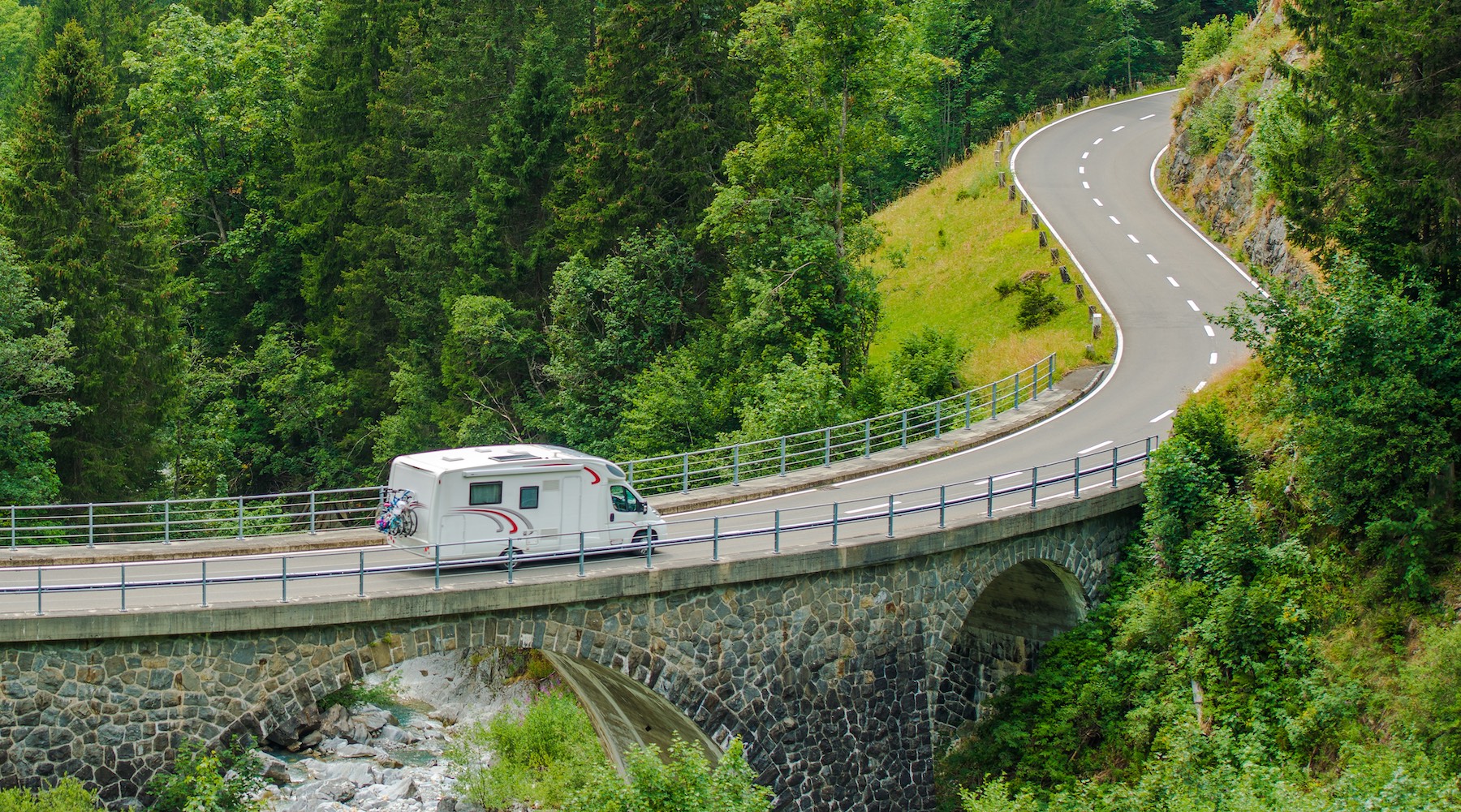 4. Sequoia National Park
Literally breathtaking views, accentuated by the sequoia trees in this place is simply unique as they are so big.
While you are here you can also visit the Kings Canyon National Park.
5. Glacier National Park
Whenever you decide to go here it is going to be chilly, even in the summer.
In fact the mountains are topped with snow all year round.
You will surely love the pristine waters that are found throughout the Glacier, and the hiking trails are also a really great experience.
6. Acadia National Park
Often referred to as the crown jewel of the North Atlantic Coast, this is a very popular RV destination.
With rocky headlands that are simply gigantic, and plenty of amazing views, you will be able to enjoy unique natural settings as well as experience the beauty of various natural habitats too.
Towns & Cities
7. Williamsburg, Burg
This is a quaint town full of historical sites and several attractions which will greatly appeal to those who love history.
There is a lot to see here including the Colonial Williamsburg living history museum, the American Revolution Museum, the Jamestown Settlement, and many more.
8. Moab, UT
Moab is a small town which is ideal as an RV destination.
Here you will find several places for boondocking, free dump stations as well as several businesses that even offer free drinking water.
In fact, Moab is renowned for being very RV friendly.
Apart from all this the views in Moab are simply incredible.
There is also the Arches National Park and Canyonlands National Park close by.
This place is ideal for several activities, including hiking, biking and rock climbing.
9. The Florida Keys
The Florida Keys are highly recommended if your RV trip is planned for the winter months as the temperatures are typically quite high throughout the year.
You can go snorkeling, swimming, kayaking and boating among various other activities too.
And, there are numerous parks including the Everglades National Park, Biscayne National Park and the Dry Tortugas National Park.
10. The Black Hills, South Dakota
Scenic beauty, and a vast range of recreational activities to choose from.
This is what the Black Hills of South Dakota offer you.
There are many hills where you can set up a base camp, and take advantage of the scenery, enjoy the wildlife, and also the lakes, hiking trails, and campgrounds.
This is also the perfect place to check out a number of attractions, such as museums, the Badlands Natural Park and the old gold mines, among others.
Luxury RV Resorts
Such resorts will take your vacation to the next level, as apart from enjoying suitable settings for an RV, you will be able to indulge in luxurious living for the duration of your stay.
Here we are mentioning three of the most popular luxurious RV resorts in America.
11. Mill Creek Ranch Resort, Texas
There are a number of luxurious sites for RVs in the USA, one of which is the Mill Creek Ranch Resort which promises hospitality and luxurious amenities.
This spreads over 200 acres of land with designer pools, fishing ponds and much more.
A really premium RV site if you want to experience an RV trip with a difference.
12. Indigo Bluffs, Michigan
Another RV area for a luxury trip that will offer you an opportunity to experience the US in a memorable way is Indigo Buffs in Michigan.
Here one gets to indulge in luxurious settings such as heated pools and turf seating, while enjoying beautiful views, including waterfalls and a lush landscape.
13. Normandy Farms, Massachusetts
This is a unique RV luxury resort situated between Boston and Cape Cod where you will be able to have fun in a myriad of recreational activities over a large area that includes parks and campground.
Conclusion
The above locations will surely make your RV trip in the USA memorable as they are all so unique and enticing in one way or another.
It is important to plan your RV road trip carefully so as to visit as many places as possible, while also ensuring that you make the most out of each location.
Calculating distance and the time you should allocate in each location is a good idea to help you plan wisely.
This is especially important if you are making this a once in a lifetime trip, such as moving to the USA from the UK and want to take in as much as possible of the various beautiful locations before settling in.
We hope that you are now ready to hit the road on a memorable RV adventure!