We all know that traditional public transportation is quite straightforward. We have vehicles such as streetcars, buses, subways, and commuter trains that are picking up passengers at set times and set stops. These vehicles can accommodate a considerable number of commuters in the cities. Such a transit can be extremely effective and great.
But since it's built on the idea of mass, it'll leave an entire swath of the population. It means people living in low-density areas and those who can't access stop-based transit may be left hanging.
Fortunately, microtransit comes into existence. In today's article, we've compiled the benefits of this transit. But before that let's first take a look at microtransit.
Microtransit: What Exactly It Is?
What is Microtransit? Microtransit is a type of demand-responsive transport. It's offering highly flexible routing as well as scheduling of mini busses shared with other commuters. A microtransit platform or provider builds a route when necessary, to meet every trip or demand and drive vehicle and extends both the accessibility and efficiency of transit services. Typically, possible pick-up and drop-off stops are limited within a geofenced location and microtransit can offer curb-to-curb services or stop-to-stop services.
In recent years, the concept of microtransit has gained considerable popularity among the people of suburban and urban areas of the US. This concept, on the other hand, has been adopted by many public players. What's more, city-level and county-level governments have started working with microtransit providers to come up with an effective and improved network of door-to-door transportation services.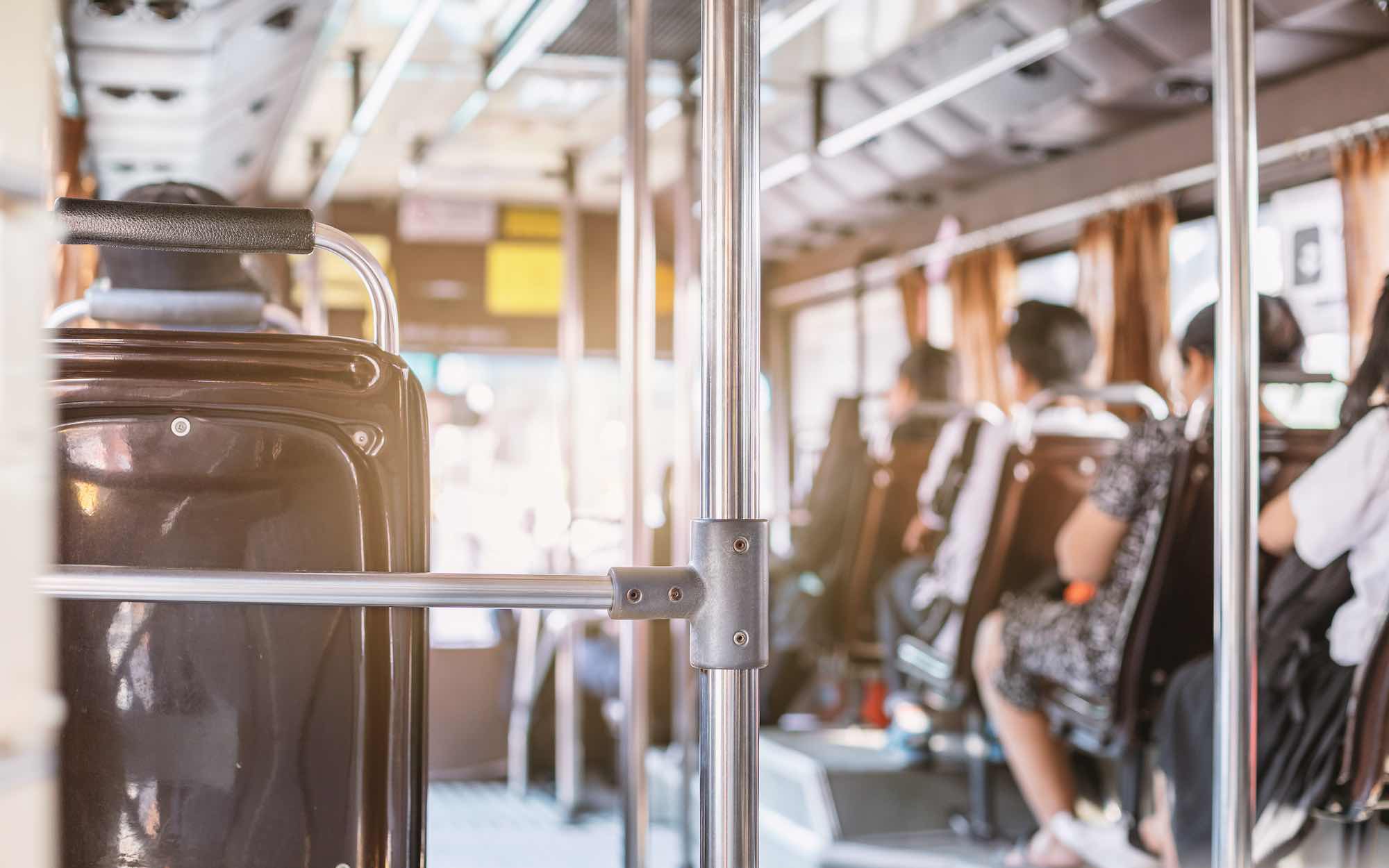 What Are the Benefits of Microtransit?
Listed below are the benefits of microtransit so that you'll have an idea of what it can offer to people.
Reduce Greenhouse Emission
A study led by Mars Discovery District stated that using microtransit as primary means of transportation may lead to greenhouse gas emissions by a staggering 515 kilotons to 614 kilotons depending on the range of the vehicle used and the fuel used.
Microtransit may effectively replace the outdated bus systems especially in a low-density urban area that's expensive to maintain. Therefore, a smaller system like microtransit that has reduced maintenance needs may service a certain location instead of big city buses that usually go half empty.
More Compact and Smaller in Size 
When compared with traditional public transportation systems like public buses, a microtransit system is usually smaller in size by the seating capacity of the vehicle. It means the vehicle is more customized and faster when it comes to the time it takes to transport a passenger since it'll take lesser stops.
Another benefit of microtransit is that people will be able to book their trips online. Since such a system has come to fame only with the arrival of technology, the microtransit system fundamentally comes with prompt and reliable booking systems that play a crucial part in its demand.
Since the world is currently dealing with the coronavirus pandemic. commuting becomes even more difficult. Since not all public transportations are allowed to operate, commuters have limited access. As a result, they end up waiting for a couple of hours just to get to their destination. What's more, some even are riding on the vehicle even if it's overloaded which isn't safe.
But with microtransit, we can ensure safety as this transit only accommodates a small number of passengers and overloading is less likely to happen. Also, social distancing will surely be observed.
Increase Service Coverage 
Microtransit allows agencies to reach out to locations that their buses with fixed routes may not lodge without the need to dedicate regular service.
Flexible and Efficient Services
With microtransit, people whose schedules might not suit fixed-route service scheduling like those who are working during off-peak hours will still have transits to ride on.
Aside from being flexible, microtransit is also efficient as there are drop-off and pick-up riders at common stops and locations. This, in turn, will reduce travel times.
Final Say
A microtransit system has a good potential for development as well as service to different communities within the cities. We can't deny the fact that microtransit is a reasonable means of transportation. Hopefully, more and more companies or agencies will adopt this transit system so that those who are living in areas especially workers that don't have access to traditional vehicles won't have a hard time commuting and will reach their destination on time.