Are you feeling the itch to break away from your normal routine and explore something new? A cabin getaway is a great way to do just that. With so many rental options available worldwide, it can be hard to decide which Tennessee cabin rentals are right.
Tennessee is a perfect place to book your next cabin rental. The state is known for its mountains, lakes, and rivers – all of which make for a great backdrop to your vacation. Before you hit that "book" button, here are a few things to consider. Stay with us as we journey through the pre-booking checklist for a cabin rental in Tennessee.
1) What's the Location Like?
People choose to stay in cabins for two reasons: the scenery and the sense of privacy. So, when you're researching a particular area, consider both. Mountains provide majestic views of the rolling hills and valleys, while lakes or rivers create a peaceful atmosphere. With so much beauty at your fingertips, it's worth investigating different locations in the area to find one that fits your needs.
You must also consider the outdoor activities available in the area. Are there trails for hiking or biking? Is fishing an option? What about boating or birdwatching? The possibilities are practically endless. Luckily, many Tennessee cabin rentals offer rafting, kayaking, and float trips nearby. Plus, nothing beats having a tranquil spot to call home when you're in the cabin all by yourself.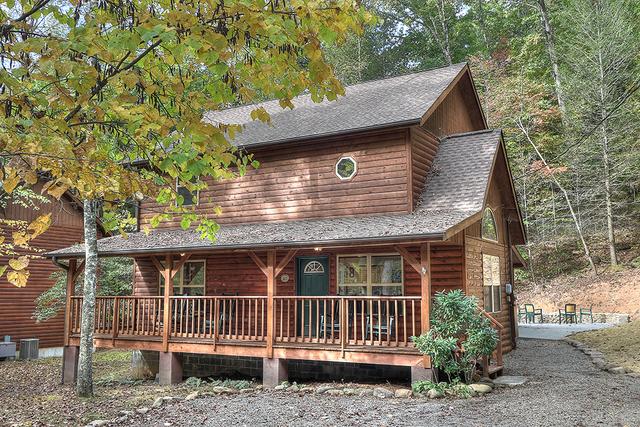 2) Does the Cabin Rental Have a Cancellation Policy?
It's always important to read the fine print when booking a cabin rental. Most places have cancellation policies that will determine whether or not you get a refund if you cancel your trip. Often, these policies will vary depending on the property and its age. Usually, you can cancel your reservation with a full refund up to 14 days before your arrival date.
All this information is available on the website, so make sure you go through it thoroughly. You can also call the customer service team if you have any questions.
3) Is it Pet-Friendly?
Are you planning on bringing your four-legged friend along for the ride? If so, you should double-check that the cabin rental is pet-friendly. Not all places will accommodate pets. And if they do, you may have to pay an additional fee. Also, find out what kind of animals are allowed and what other restrictions there might be.
But do you know what exactly a pet-friendly cabin rental entails? Make sure the rental has plenty of space for your pup to roam around and a safe place for them to play. The area should also have clean water available and plenty of grass for them to explore.
4) How Kid-Friendly is the Rental?
Are you bringing the kids or grand kids along for the trip? Do your research to find out how family-friendly the rental is. Many cabins have playgrounds and other fun activities for children. For example, some places have swimming pools, horseback riding trails, or even mini-golf courses.
Additionally, look for safety features such as handrails, non-slip surfaces, and secure locks. You want to ensure the area is safe for your little ones to explore. You can find a soft play area with activities like hide-and-seek, tag, and other games.
5) What are the Check-In and Check-Out Times?
After a long day of traveling, you don't want to wait until the evening to check into your cabin. Nor do you want to have to leave hours before your scheduled flight. It's just super inconvenient. So, confirm the check-in and check-out times before confirming your booking.
Most cabin rentals will list their times on the website, so make sure you review them. Generally, check-in times are something like 3 PM, and check-out times are around 11 AM. However, depending on the property, you can request an early check-in or late check-out time.
6) What's the State of Cleanliness Like?
No one wants to deal with Tennessee's humidity and bugs while vacationing in a cabin rental. Imagine sleeping in a bed with sheets that haven't been changed in weeks or some creepy critters crawling over the furniture. Yikes!
To avoid this, you should find out what the cleanliness policies are and how often they're enforced. Read reviews from previous tenants to get a better idea of how clean the property is. You can also look for pictures of the property shared by previous guests. They'll be real proof of what the rental is like.
7) What Amenities Does the Place Offer?
The most important factor to consider when checking for amenities is what you'll need during your stay. For example, if you're looking for a peaceful escape, does the cabin offer a hot tub or spa? If you plan on doing a lot of cooking, does the place have a fully stocked kitchen? You should also check for extras like board games, fire pits, and outdoor grills.
Of course, Wi-Fi is a must-have. So, make sure the rental has decent internet speeds and reliable service. Toiletries, bedding, and towels are other essentials you'll want to check for. It can be a hassle to bring your supplies from home, so find out if they're available at the cabin.
8) What's the Floor Plan of the Rental?
Chances are you're traveling with family or a large group of friends. And having to sleep in separate rooms can be inconvenient. To ensure everyone enjoys their stay, check the rental floor plan.
See how many bedrooms and bathrooms the cabin has and the size of each space. Also, look at the size of the kitchen and living room. This way, you'll know if everyone in your group can mingle comfortably.
Conclusion:
Booking the perfect cabin rental for a Tennessee getaway is no easy feat. But if you consider all of these factors, you should be able to find a great place that fits all of your needs. If your squad hopes to BBQ and roast marshmallows, ensure the cabin has an outdoor grill and fire pit. If you want to relax in luxury, check if there's a hot tub or spa.