Spain has raised among the last years as a one of the most popular tourist destinations in the world, especially among European tourists. There are many prominent destinations in the country, but one that has especially stood out is Benidorm. Located on the country's beautiful east coast, this city has everything you could wish for to experience the best summer holidays. 
A city with so much to offer
Located in the beautiful province of Alicante, Benidorm is one of the most popular tourist destinations in Spain. Its well deserved popularity has made this city the third one with more hotel rooms in the entire country. Benidorm is very popular among tourists from the interior areas of the country, as well as among tourists from European countries like the United Kingdom or Germany that travel to this city attracted by its stunning beaches and amazing weather conditions.
This small city of only 70000 habitants can reach the 400000 habitants during the summer months of the year, which is fairly impressive. Benidorm has slowly specialized towards beach and leisure activities, offering its visitors a big catalogue of restaurants, exclusive shops, nightclubs, etc.
And outside the summer months, there are many festivities during the rest of the year like Easter or the Fiestas Mayores Patronales, which will certainly not disappoint you.
One of the perks of choosing Benidorm as the destination for your next holidays, is how many interesting places you will be able to visit nearby, such as:
Aqualandia, which is one of the biggest water parks in Europe.
Fuentes de Algar, a natural reserve located only 15 km away from Benidorm where you will be able to enjoy the views of its beautiful trails and breathtaking waterfalls.
Guadalest, a small town located 20 km away from Benidorm full of curious museums that will certainly catch your attention.
All of these destinations complete the Benidorm experience, making it one of the best alternatives out there for your next summer holidays.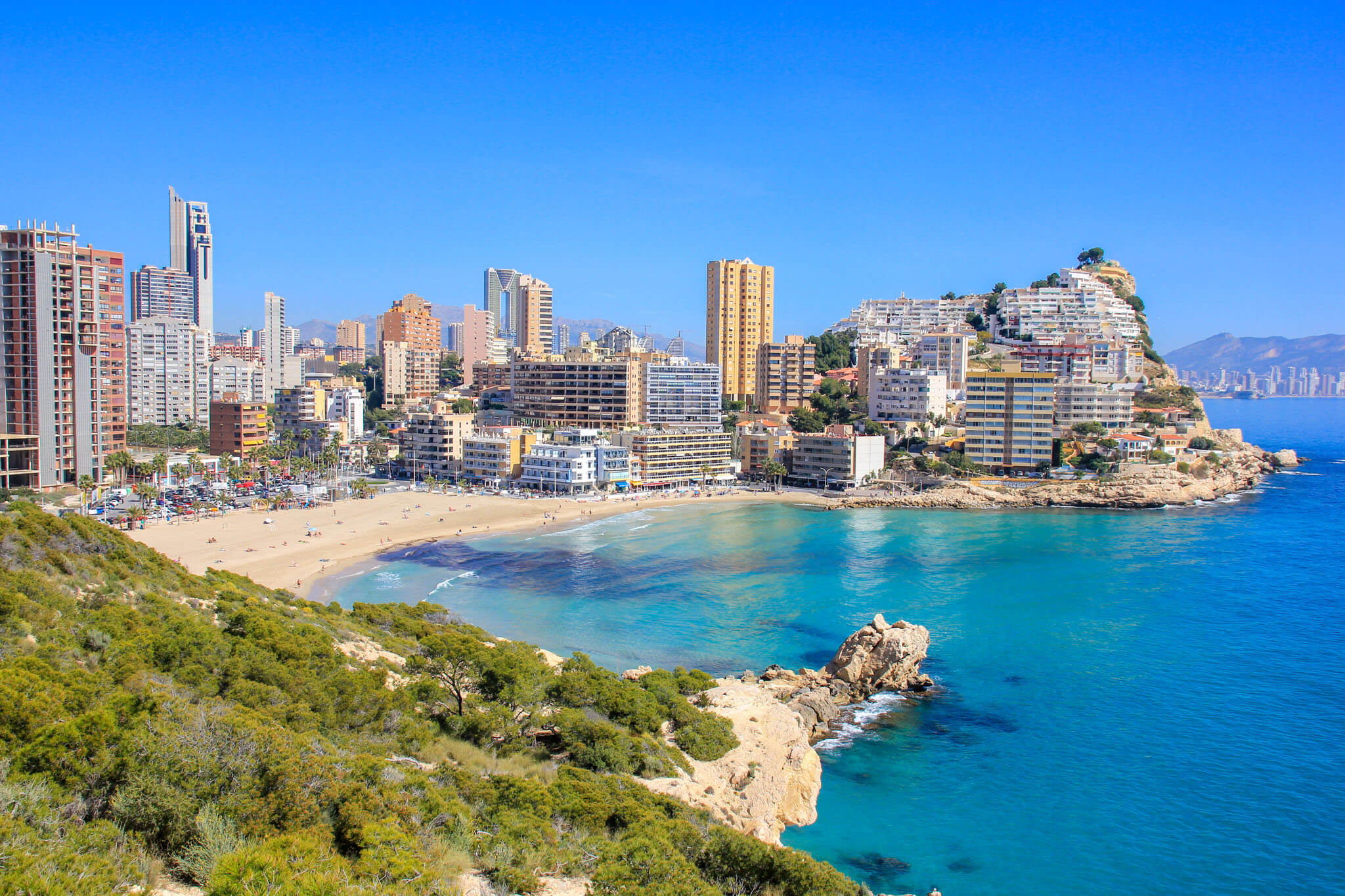 Be a smart traveler.
It is no secret that travelling these days is trickier than ever. 2020 brought with it a global pandemic that has spared no country. Therefore, when we travel abroad to a destination like Benidorm, we need to ensure we do so safely. That is why we can not stop recommending that you rent a car Victoria Benidorm during your trip.
Renting a car is one of the safest alternatives during the pandemic, since it allows us to move freely around the town without having to expose ourselves to the virus while using public transportation. It will also allow you to visit places nearby Benidorm like Aqualandia or Guadalest at your own peace without having to stick to any schedule.
It is also very important that if we decide to rent a car, we are careful while choosing the company we rent from. Many car rental companies in the area tend to take advantage of foreign customers, often overcharging them with fees that were never previously disclosed. Therefore, we need to pick a company that has amazing reviews while offering the best services like Victoria Cars.
Victoria Cars is one of the most renowned car rental companies in Benidorm, and the entire provinces of Alicante and Valencia. They have an amazing customer service, a relaxed insurance policy, a very flexible system of delivery and collections, and their own parking. All while keeping some of the lowest rates in the area. Their booking system is available 24hours, 365 days of the year, so you will be able to rent a car at any time without having to plan in advance.
Overall, renting a car is the safest alternative to travel around Benidorm (or any place whatsoever) during this global pandemic, and thanks to Victoria Cars, you will be able to do so while knowing that you are on the best hands.