Over the last decade, Iceland has been one of the hottest destinations in Europe with the average annual tourist arrivals growing by over 25 percent since 2013 and peaking at 38 percent in 2016, according to the Icelandic Tourist Board.
Although the growth rate dropped to 5.5 percent in 2018, Iceland still receives more than 2.3 million annual visitors which is approximately 8 times the population of the country. Iceland has some of the most beautiful landscapes in the world with amazing volcanoes, ash deserts, lava fields, hot springs, geysers, and massive waterfalls.
The best way to experience the beauty of Iceland is by taking a road trip on the great Route One Road with a car rental in Iceland. The 800-mile road circumnavigates the island and goes through most of Iceland's hottest tourist destinations. Before taking your Iceland road trip, there are a few things you must consider.
Plan your budget beforehand
The Route One Road is over 800 miles long and goes through some parts that are not even close to civilization. The last thing you want is to run out of money in the middle of nowhere when you've not completed your trip. To avoid this, you should prepare your budget for everything you will need during the entire road trip before you begin.
It takes about 7 – 10 days to go around the island on Route One Road so you should make sure that your budget covers everything you need during that time. If there is anything you need to buy, do so before leaving the city as you may not find shops or some items in some remote areas.
Bring the right vehicle
Going on the Route One Road trip is not a task that any vehicle can handle, as the road is mostly tarmac. You might also find yourself wanting to take detours to see some of the landscapes and natural features along the way. As such, finding the right vehicle for the job will require a bit of research.
The weather in Iceland also makes a case for choosing a campervan for the road trip. When you hire a camper like one from Cozy Campers, you'll have space for your stuff and amenities for cooking, sleeping in, and staying in the camper comfortably throughout the trip. In this regard, you'll be more ready for your journey. Drive carefully and safely.
In most cases, any decent four-wheel-drive can comfortably handle the road trip. Ultimately, the car you end up choosing should be able to handle the terrains and road types you will encounter as well as have the features to keep you comfortable and happy as you go around the beautiful island.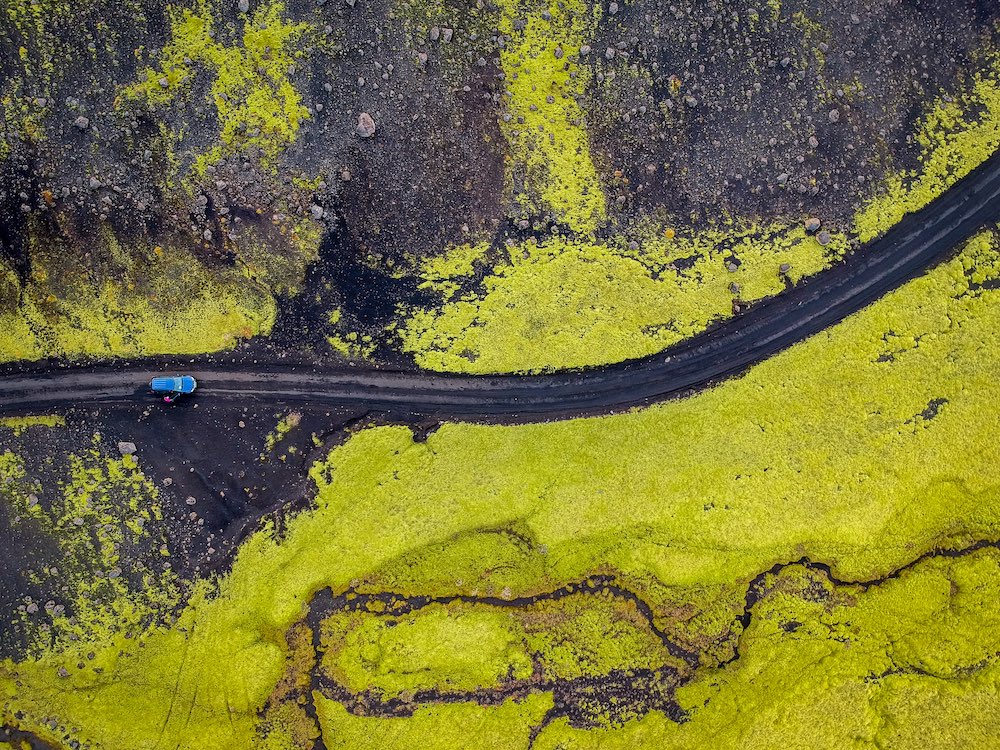 Iceland remains a trendy, go-to location for adventure seekers everywhere. Few countries can rival the island's spectacular views and the best way to see them is through a road trip on the Great Route One road.