Going to study abroad is a particularly exciting experience, especially for a young student! However, some students might forget to prepare well for the abroad study. Don't panic, we have concocted a list of 6 mistakes you should not make to prepare well for your study abroad.
Lack of preparation
The key to a successful study abroad, of course, is preparation. One of the first things to do, when considering your study destination, is to learn about the country and cities where your school or university is located. Even if at first glance a destination seems interesting to you, living there and spending a vacation there is very different. Once there, you will not be able to change your choice! So make a careful selection based on testimonials from other students, expat blogs, forums and a cost of living study. Also, do some cultural research so that you don't be too shocked in case the local way of life is very different from yours.
Do the administrative procedures at your institution to prepare for your studies abroad seem insurmountable? You are not finished because once selected, you will have to comply with the administrative specifics of the country. In particular, find out about the following:
Passport: Depending on your destination, you may need a passport as well as some passport photos.
Visa: To study abroad, some countries will ask you to apply for a student visa. Remember to organize yourself, as this requires additional paperwork, processing time, fees and sometimes even an in-person visit to the embassy.
Health insurance: Abroad, your Social Security will not work as in your home country. Be careful to think about an insurance solution for your possible medical expenses on site. Some destinations even make this insurance compulsory, otherwise you will not be able to attend classes. Discover our insurance offers for study abroad.
Vaccines: Some are required to enter your destination country. Others not, but depending on the activities you plan on site, highly recommended. Consider making a short visit to your doctor a few months before your departure to set up an immunization schedule if needed. Discover our guide to vaccines.
Housing: The question of housing is crucial, and it is often difficult to find a home in the foreign countries. Housing scam problems are very common, you should be very careful and use trusted platforms. Learn about your university's partnerships.
Budget: Finally, it is essential to prepare a budget for your stay. Going abroad represents a cost that you must estimate and anticipate. Preparing a budget for your studies abroad will allow you to organize yourself, and why not apply for financial aid. Find out about the scholarships available to study abroad. A poorly evaluated budget will be an additional source of stress, even a major problem that can undermine your project.
Cluttering up with too much luggage
Going abroad for a semester or even a year requires smart packing. How can you fit all your belongings in so little luggage? Overloading is the most common mistake for leaving students. It is certainly a little difficult, but only take what is comfortable for you to carry, and especially remember that, while there, you will certainly make some purchases that will come back with you. If you are already having difficulty transporting your suitcases on the outward journey, what will happen on the return?! Unless you're traveling to a remote place, you should find everything you need on a daily basis in your new city. Here are some tips for packing a suitcase that contains only the essentials. Remember to bring a backpack, which you can also use when traveling in your host country. Finally, do not forget to weigh your luggage before leaving in order to respect your airline's weight limits and not to pay for excess luggage.
Keep in touch, but not too much!
Keeping in touch with loved ones while studying abroad is of course important, but it is also a trap you should not fall into! For some, adapting to a new country can be difficult: staying connected all day allows you to escape everyday life. Conversely, others adapt so easily that they forget their loved ones.It's up to you to find a happy medium, by rationing your exchanges with your loved ones without neglecting them.
Forgetting to work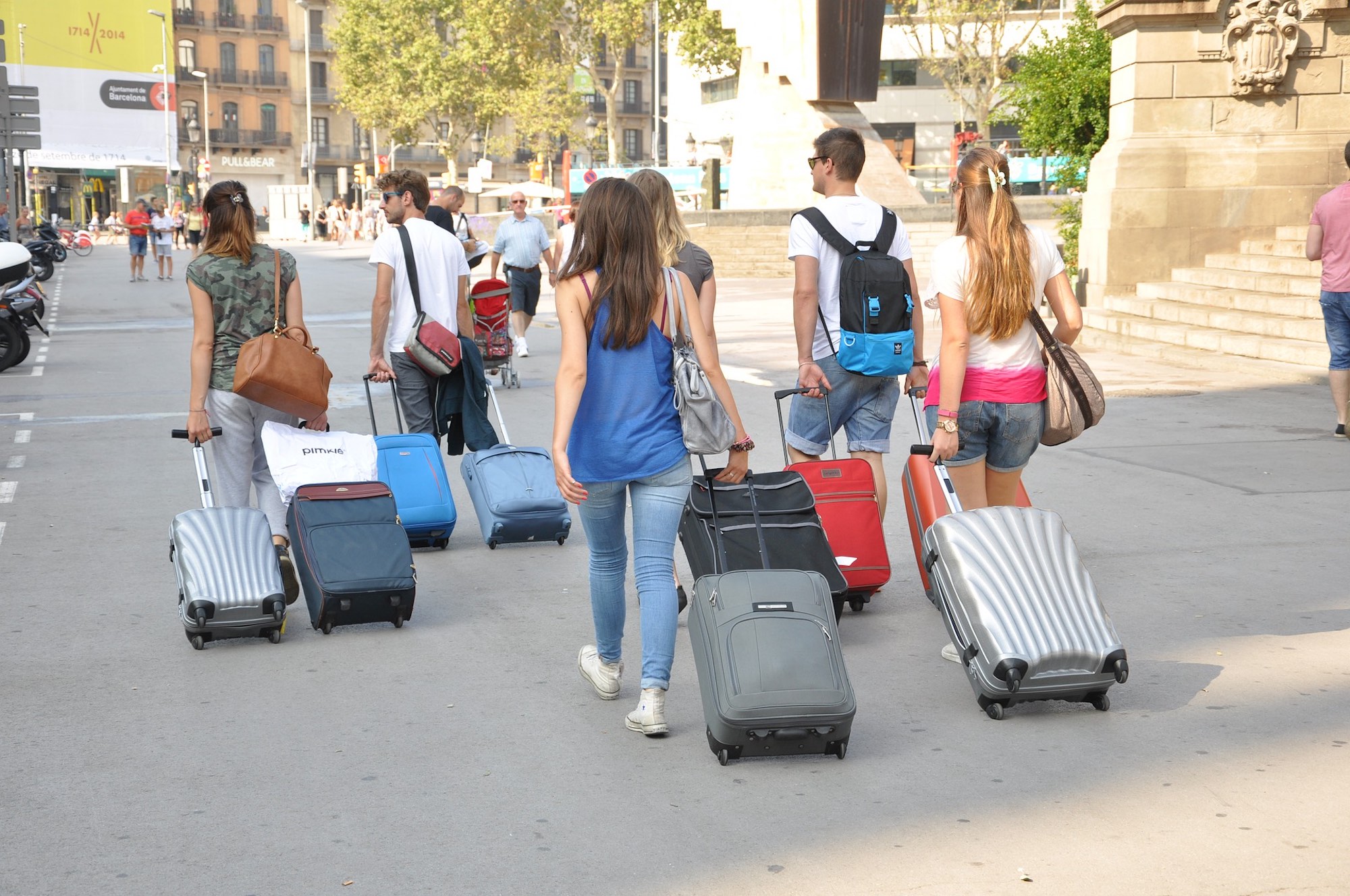 Always keep in mind that you are leaving as a student, and not as a tourist. You will need personal statement examples. Although your stay should be pleasant, allocate a reasonable time for your studies, as it would be a shame if this experience did not affect your educational path. While studying abroad, it is important to find a balance between your social life and your academic life. By promoting your social life to the detriment of your studies, your budget will be strongly affected and may make your stay more complicated. What is more, many meetings can be made within your university, or during activities (often free) planned to welcome foreign students. So don't hesitate, head to school!
Explore the surroundings
Studying abroad is an incredible opportunity to combine travel and study, so take the opportunity to explore the surroundings. Find out about trips organized by your institution, as associations often organize inexpensive trips that will allow you to meet other students. Let yourself be tempted by the discovery of this new culture that is open to you: travel to new places, taste new flavors, meet new people! Years of studying abroad are often the occasion of great encounters and lasting memories.
With these few tips, your studies abroad should leave you with lasting memories! What about you, do you have any other good advice on how to prepare for your studies abroad?