My first encounter on Qatar airways was last month after much hesitation. Based on my criteria of assessment, here is why I believe Qatar Airways is the best in the region.
So we had a business meeting in Japan and as Star Alliance Gold members which really makes our travels easier, we were eager to travel on one of their carriers. The price difference between a star alliance carrier and Qatar airways was more than 2500 EGP. Not only that, it had really lousy times. As we always wanted to try other gulf carriers that are known to be awesome. We picked Qatar Airways over Emirates and Etihad airways for our journey.
Research
First when we wanted to pick up a carrier, we chose one that belongs to an Alliance. Only Saudi Airlines belongs to Skyteam and Qatar Airways belong to oneworld. Accumulating status and miles is important to us so the carrier had to partner with many airlines. That was a tie between Qatar and Etihad.
The deal breaker was gathering miles so fast, both Qatar and Etihad offer 2x, 3x and even 4x miles accrual for their flights BUT that is a seasonal promotion. Those guys have promotions every few days. Even our ticket after buying it went out 20% off twice in one month.
All year long, Qatar airways offer FAMILY accounts so you can accrue family miles (Saudi also does that). That tipped our odds to choosing Qatar airways at the end.
Preparing to travel
We had a family traveling with us so we created Qatar Airways family accounts to combine all the miles in one account. The family cards arrived even before the main account holder (shows you how important they respect family).
Then we called the call center in Egypt and yes, an agent replied so fast and answered our request in minutes which was reserving the baby crib on board. For those who traveled with babies on board flights, this is the most important feature besides priority check-in and priority boarding (skipping waiting lines)!
Traveling
So I downloaded their app, which isn't the nicest of all but does the job, before traveling and I started receiving notifications about the flight once I logged in. You even receive notifications about checked in baggage and flight updates. Download app here.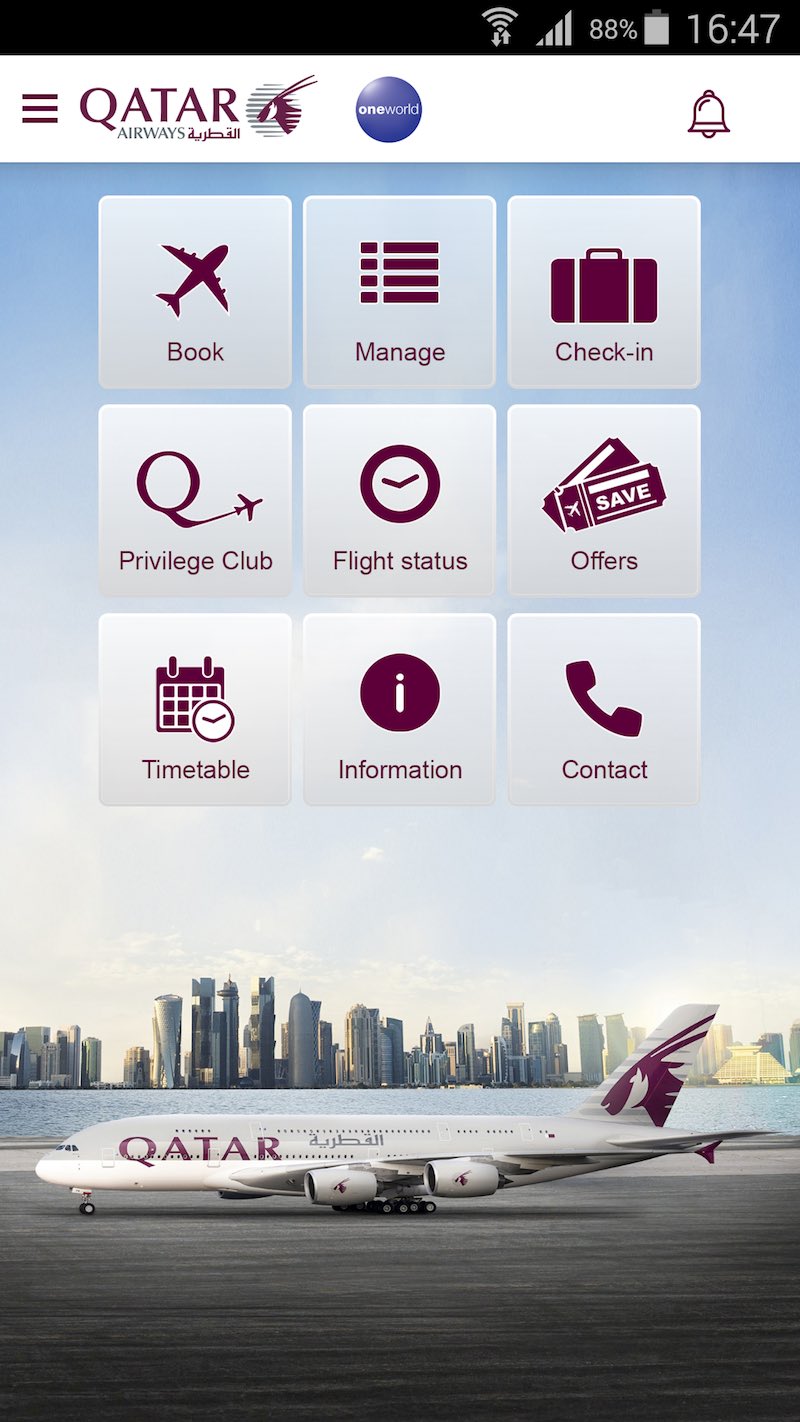 We arrived at Cairo airport terminal 1 which should be replaced by terminal 2 soon being a dumpster (check our article here). We were allowed to check in from the first class counter. Qatar airways market their Cairo-Doha route as being first class not business class. Probably because they have a meet-and-assist service that takes you from VIP lounge to the Tarmac and through customs. And believe me, if you go through terminal 1, you'll wanna do that. There are three daily flights between Cairo and Doha and they are packed all year long.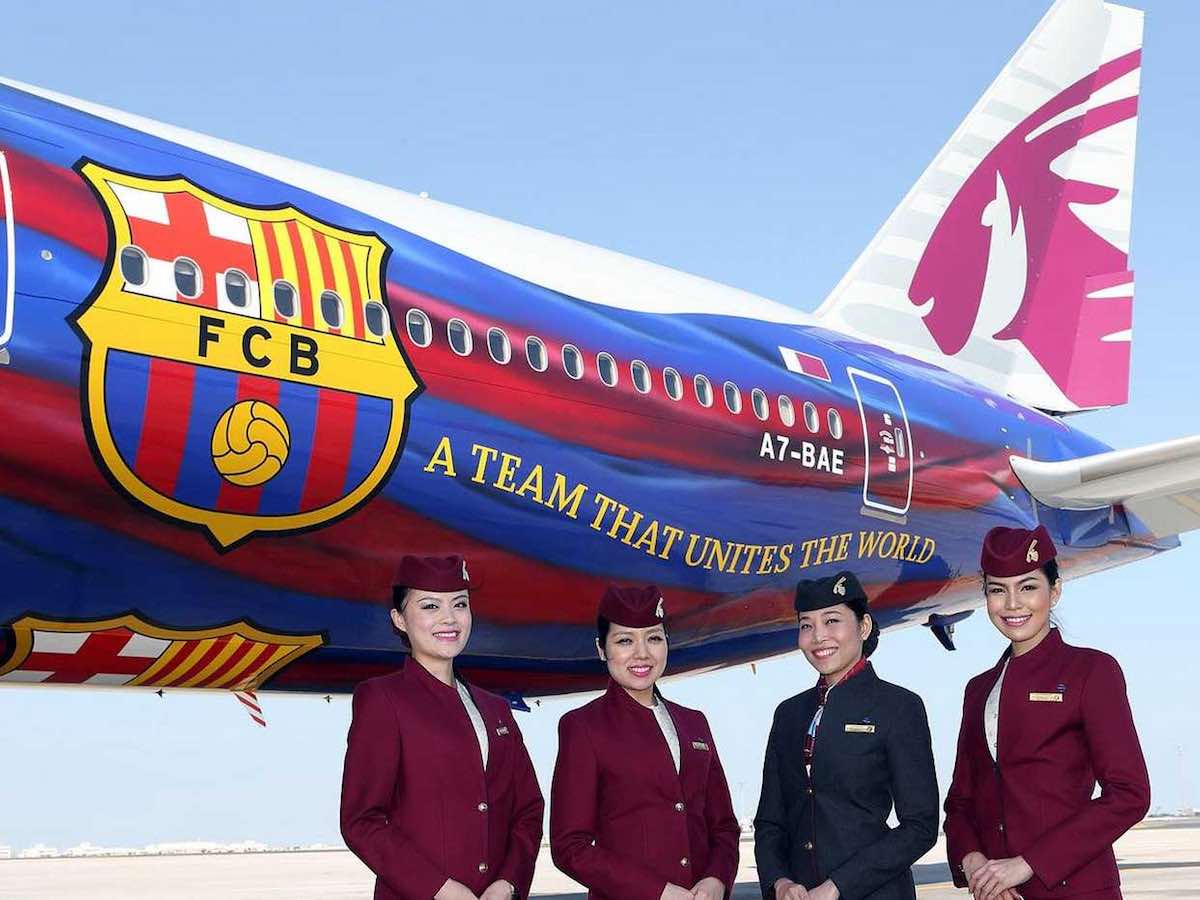 After boarding (priority), everything was set and we prepared for takeoff.  And we watched the takeoff video is awesome and is all about FC Barcelona (which Qataris bought a few years ago).
https://www.facebook.com/elmensmag/videos/991646170952858/
Then something Egyptian happened. The authorities denied our aircraft takeoff despite being ready for some security reason and we had to go back for two hours which would make us miss our connection to Japan!
Well the crew tried to ease our fears all through the flights after we took off. They sent a dispatch that connecting passengers are late to prepare for our arrival. They brought the kids toys to soothe them down and put them to sleep.
Transiting
Anyways, we missed the flight and had to go to the transfer desk where Robert (which should get a promotion) saved our day. We were offered to stay overnight at the airport hotel (inside the airport) for free until the next morning and take the morning flight to Japan. However , due to our business meeting , we couldn't take the offer. Robert then escorted us to the Oryx lounge where we stayed there until they figured out where we'll I next.
Flight cancellations, delays and surprises are all part of the travel adventure. Each person deals with it differently and each airline deals with it much more differently. We've encountered delays and problems before by Delta, US airways, United, KLM, EgyptAir but never had an airline treated us with this respect.
We stayed at the Oryx lounge which is one of 3 main lounges in Doha airport. The airport itself is nice either play areas, family rooms, clean bathrooms with shatafa, luxury foods, cafes and even a Hotel. They even have a Harrod's shop (which the Qataris also bought a few years ago).
The other two lounges are the Maha lounge which is designated for the Al Maha meet-and-assist service at Doha airport and Mourjan lounge for first and business. Mourjan lounge is well known for its utmost luxury and convenience facilities. But Oryx was fine by us.
We discovered that you can access lounges from being a silver tier on Qatar airways which is attainable after two flights or just paying $55 fee. HSBC premier credit card (although not advertised on site but it did give us access to Marhaba lounge in Dubai) and priority pass also allows entry to the lounges but not Mourjan.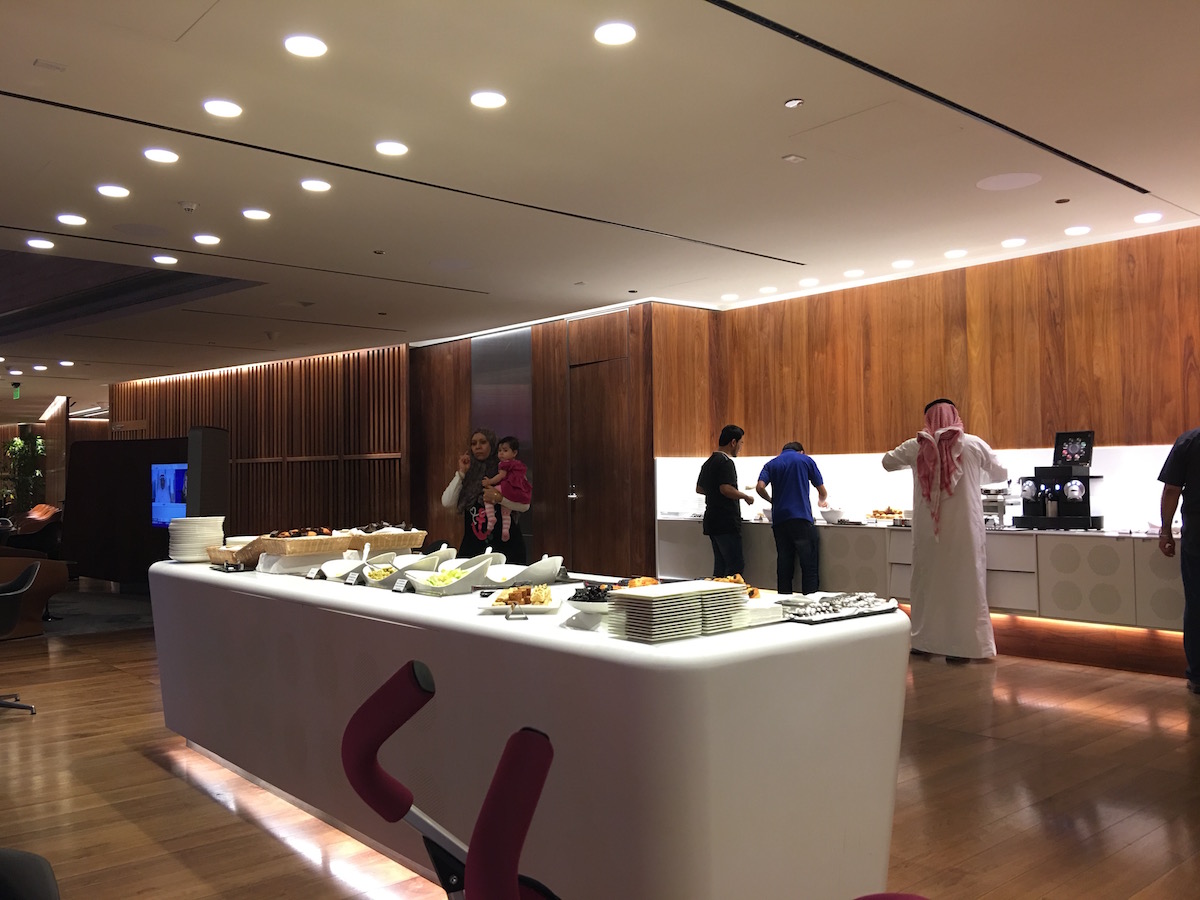 Oryx was really fine with good food, entertainment TVs, play stations and Macs. Also, free showers were a plus.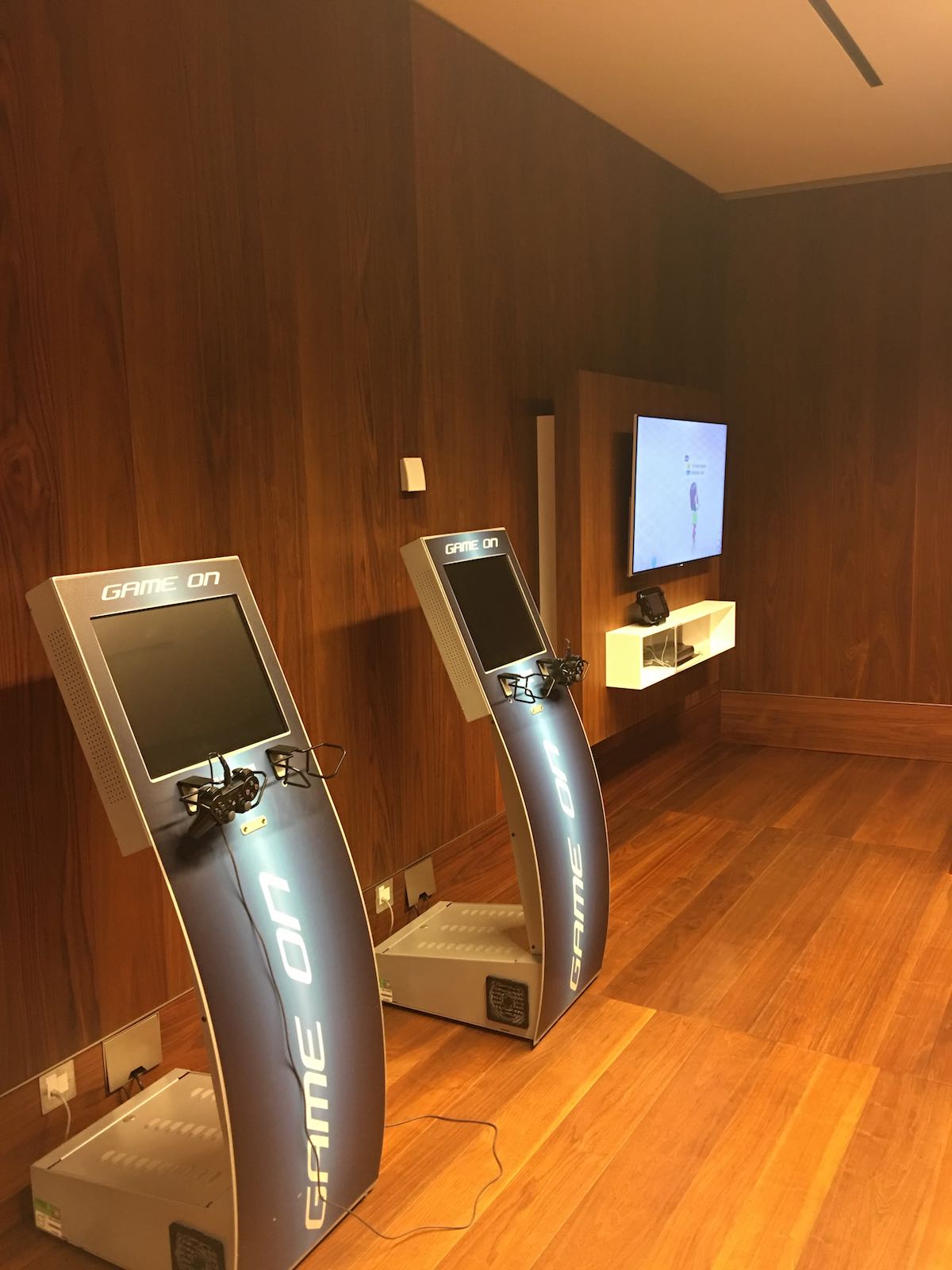 Robert then offered us three routes that would allow us to catch out meeting in Japan. We chose the route through Dubai. And immediately we were confirmed and ready to go. Flight was one hour but at least we had dinner then we headed to Japan.
Japan
Tokyo is awesome and pretty cool for everyone. There is a place for everyone, the family travelers, the clubbers, the eaters and the backpackers. And it's not as expensive as people say it is. You can find decent hotels to stay in with average prices.
Tell us if you need our itinerary there. We visited Akihabara, which is Abdel Aziz street there with all the electronics and manga stores which was quite an experience.
https://www.facebook.com/elmensmag/videos/991637624287046/
Traveling back home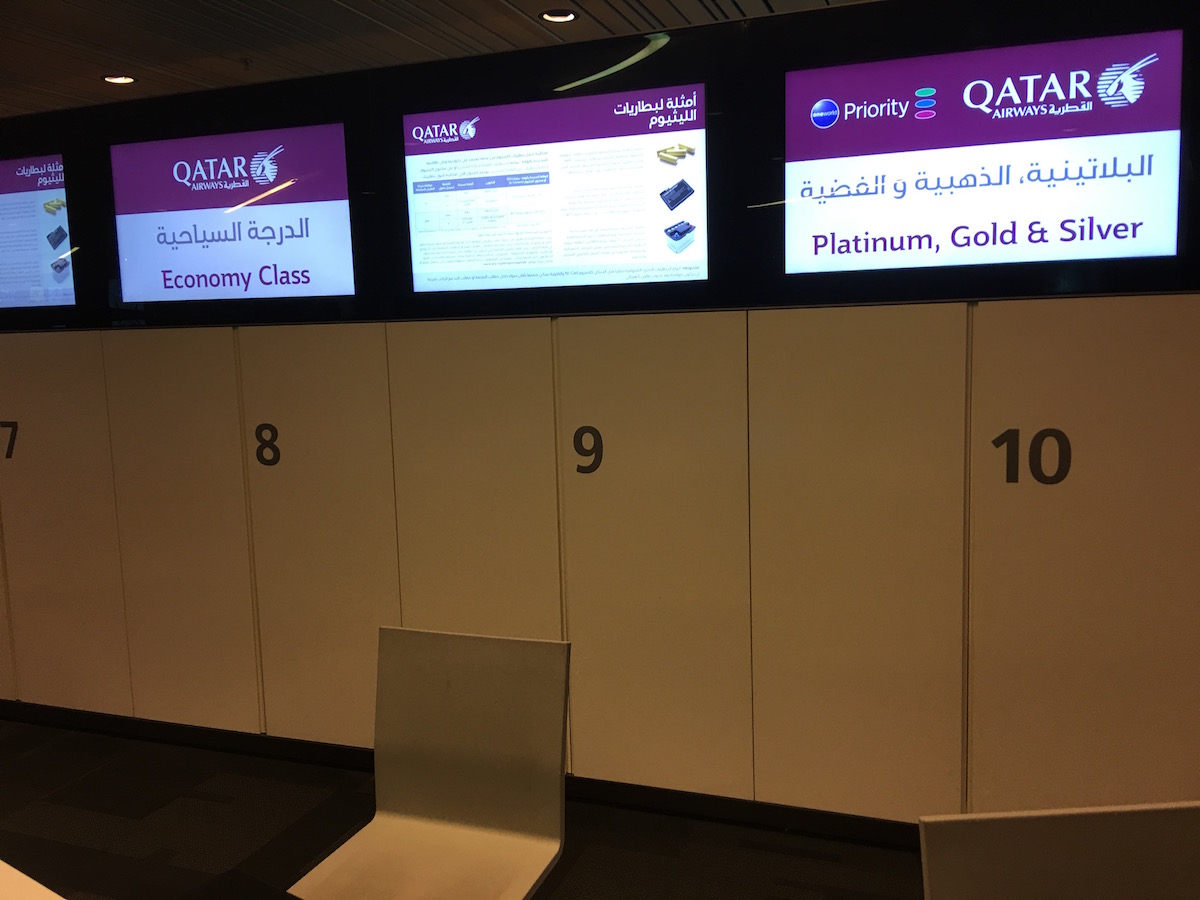 Flying back home was uneventful. Narita Airport in Tokyo was amazing and we had an awesome time waiting for takeoff.
https://www.facebook.com/elmensmag/videos/991642560953219/
The crew, the food, the entertainment system all were perfect. We had fun at the airport with the big teddy bear and the food. It is nice to be transiting in an Arab speaking airport to tell you the truth.
Customer service
I contacted customer service about the whole issue, I was refunded all the miles for the trip and given extra as compensation. Customer service is a bit slow in replying but solid. I did ask a few times about a status match given our star alliance status but never got a full answer.
In conclusion, I doubt an airline would've gone that extra mile to save the day. I have never traveled economy class that good with all those hot flight attendants who were extremely professional and polite. Definitely would fly again given the value you get for money. That trip would've been a nightmare if it weren't for Robert, the transfer desk supervisor, Thank you.
If you want to book now, they have a lot of offers. Check them out now here…..