Shimla is one of the most visited hill stations in India. Not only Indians but people all over the world come here to enhance the beauty of this place. Shimla is also called Paradise on Earth. Shimla is one of those places where you will get the tourists all over the year whether it is summer or winter. And it is at an altitude of 2,100 meters above sea level. And during the British era means before independence, Shimla is known as the summer capital of India. In Shimla, you can enjoy different-different types of adventurous game such as paragliding, skiing, camping river rafting, trekking, etc.
The weather of Shimla will describe every weather season perfectly. In wintertime, you will see white beauty because everything is covered with the snow and then the temperature ranging between -4 to 8-degree Celsius, in the spring, Shimla is covered with the varieties of colorful flowers. And in the summer, the temperature not too much high or humid. Then the temperature can go 15 to 30-degree Celsius. You can easily visit all the places nearby. This place is one of the best places for honeymoon lovers.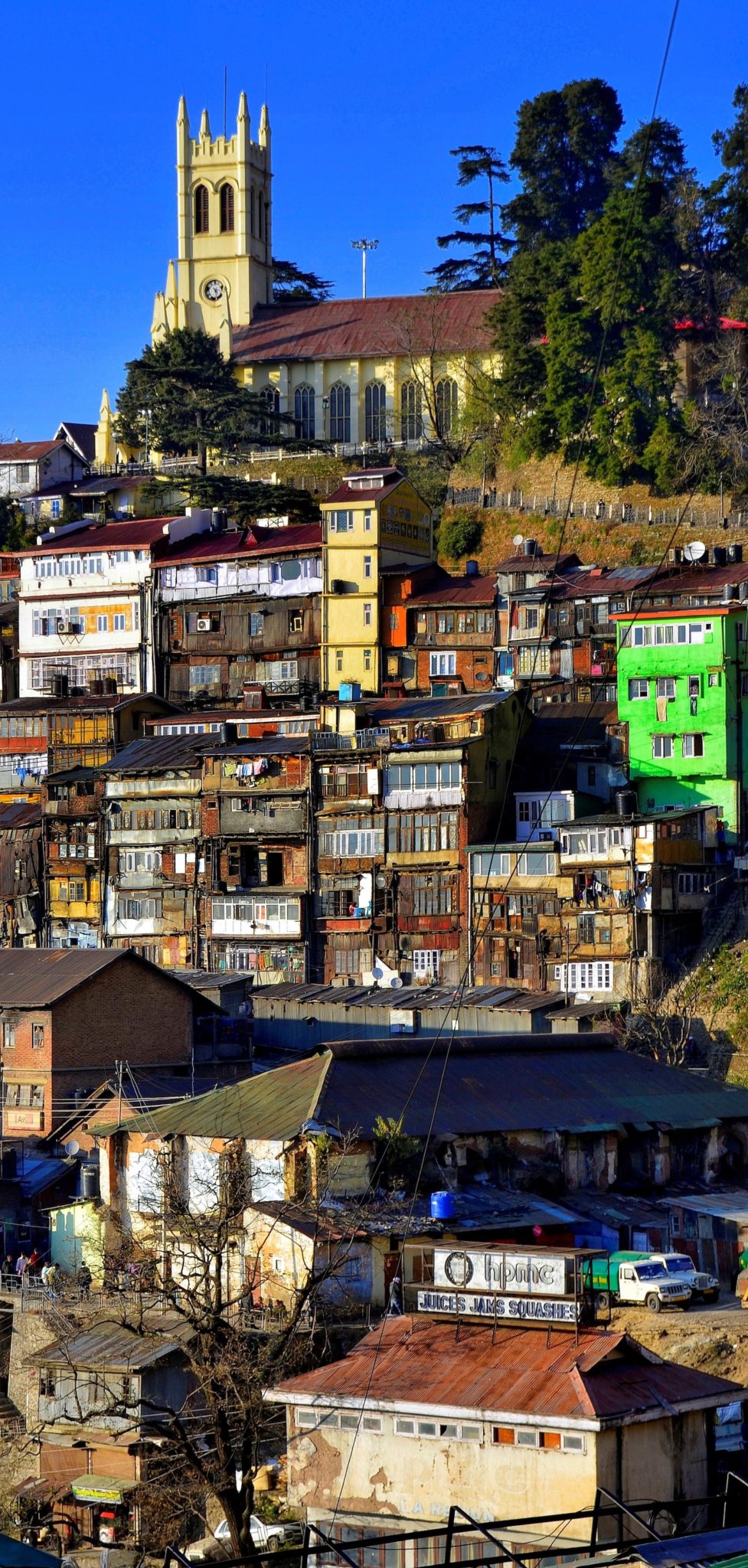 Places to Visit In Shimla:
There are many places to visit in Shimla and some of these are
The Mall Road:
Situated at the heart of Shimla. This place is the main shopping center of Shimla, and here you will find many showrooms, restaurants, and clubs. In the evening time, many people stroll down here.
The Shimla Ridge:
Shimla Ridge is well-connected along the Mall road. Here are many places which attract tourists such as Lakkar Bazar, Scandal Point, Jakhoo hill, etc and are connected with the ridge.
Christ Church:
Christ Church is another landmark that should not be missed. It is the second oldest church in North India, and it is one of the historical building of Shimla which was completed in 1899. It is located on the Ridge near the Mall road.
Indian Institute of Advanced Studies:
One of the historic building built during the British era in 1888. This is the same place where the partition agreement between India and Pakistan was signed. This place is also known as Rashtrapati Niwas and Viceregal Lodge. The lawn and interiors of this place are still well maintained and are considered as a beautiful place to visit in Shimla.
Jakhoo Temple:
Jakhoo temple is dedicated to Lord Hanuman and is situated at an altitude of 8000 feet (2.44 km) which are two km away from the center of Shimla. It is covered with the dense Deodhar forests, and you will find too many monkeys there.
Shimla State Museum:
Shimla State Museum is built in 1974 in the colonial style. Here, you will get a huge collection of ancient arms, coins, paintings, sculptures, photographs, and handicrafts. It is must visit place when you are on a trip to Shimla.
Kufri:
Kufri is situated at a distance of 16 km from Shimla and it is one 9of the favorite destination for all winter sports lovers. You can enjoy skiing here, and this place is a beautiful picnic spot.
The Best Time to Visit Shimla:
Shimla is a beautiful place when you visit but if you are a nature lover then you need to visit at the time of April to June and from September to November. If you are an adventure lover and want to enjoy snowfall, then you can come at the time of January and February.
How To Reach Shimla:
In the current time, you can reach Shimla very easily with all sorts of transportation systems. In Shimla, you will find an airport and railway station in a nearby location. Also, road transportation is very good here. All roads are well-connected with other cities of India. If you are looking for a reliable source to visit Himachal Pradesh or Shimla, you can choose My Himachal Travel. We are one of the fast-growing taxi services that provide you the best and clean vehicle for your trip.