Everyone plans a vacation to get the most out of it. We all need time off from everyday life. You can have a leave plan and consult with your office superior for approval. Once you arrive at the place of your visit, it's all fun.
A reliable study report that most couples stop going on holiday once they get kids. The explanation behind this change is the stressful experience of getting to the place of destination and going back home.
You should expect this hustle during peak season. The good news is that tips to solve this horrible traveling experience are now available to you. This article focuses on some of the guidelines to use when planning a stress-free holiday. They include the following:
Set a Budget
Embarking on holiday without a budget can have your spending habit get out of hand. Establishing a plan helps determine the amount you need to spend during the holiday. The process of making a vacation budget plan is the same as coming up with a household budget. Make a list of the amount you wish to spend, and then figure out how you need to divide the amount to fit all the things to buy.
The categories to consider when budgeting include: travel, gifts, accommodation, and others. You need to feel comfortable with the amount to spend during your vacation. If the total amount in your categories exceeds what you set, fiddle with the figures until they add up, you can use a budgeting app for easy calculations.
Booking Accommodation
If you want to enjoy your holiday with less stress, book in advance and avail yourself of promos that offer flat rate transportation. The first booking that you need to do is securing a room at the airport. I am sure you have heard of cases where a flight departs without some of its passengers.
Failure to catch a flight on the day of traveling for a holiday is the worst nightmare for every traveler. It can be hard to make it to the airport on time, especially when traveling with kids. Booking a room at the airport saves you the rush to catch a flight on time. You can check on websites to make the booking.
You also need to make accommodation bookings at the place of visit. If budget is not an issue for you, luxury beachfront villas like Jamaica Villas are ideal to spend your vacation. Early booking is recommended, especially during peak season. The timing saves you the stress of canceling your holiday just because you missed out on rooms.
Sort Out Luggage
The process of sorting out your luggage starts with packing for your trip. Gather only the essential items and clothes that you need. Make sure you pack light to meet cabin bag regulations. The rules vary according to the airline used. When traveling with kids, make sure you carry all the necessary items needed.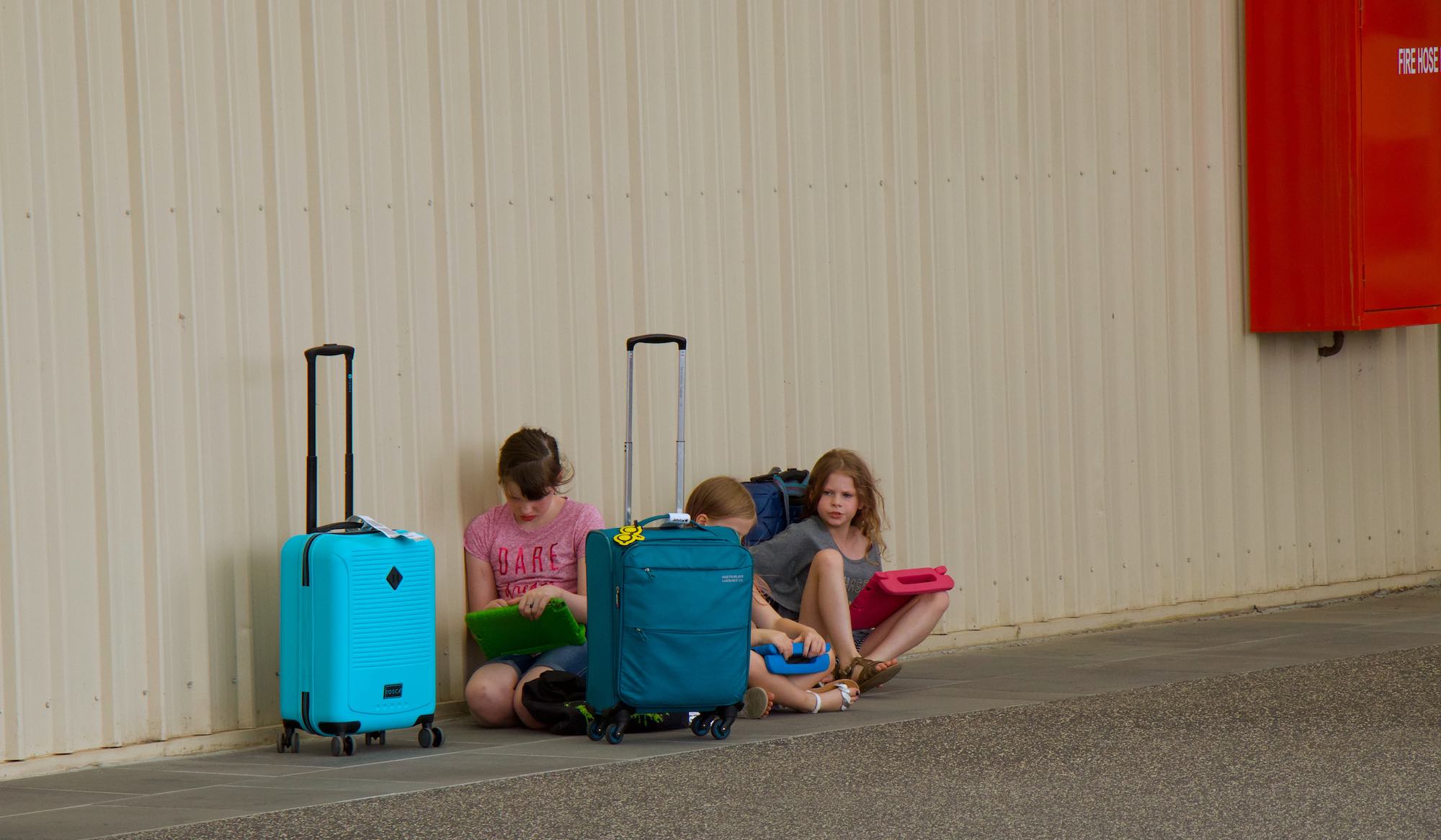 Packing for children sometimes is draining. The thought of dragging their luggage, while you watch them is stressful. To avoid stress, you need to have the right luggage for children in place. Purchasing the best kid's luggage is one of the things that contribute to a stress-free holiday. Your children can happily pull their bags without having to struggle carrying them on their shoulders. When shopping for kid's luggage, choose the ones on wheels to make traveling more fun.
Medicine and Vaccination
Before you start your journey, make sure you get the necessary medication for your family, especially children. You need to do several things when it comes to the health of children before traveling with them. If your kids have health issues, you need to consult a specialist. If they suffer from allergy, you also need allergy cards that you present to restaurants to explain their needs.
Some of the most incredible destinations in the world harbor diseases. You need to prepare for such by getting the necessary vaccination. Every day we hear cases of visitors catching malaria, fever, and other health conditions. Therefore, you need to protect yourself and your family by learning about the safety steps to take when traveling for a holiday. With such preparation, you make the most out of your vacation.
Planning Holiday Activities
Drafting holiday activities helps you avoid challenging behaviors that can threaten your holiday. Have routines in place. With children, you need to keep the pattern a little similar to their everyday life. Bedtime needs to be the same, or maybe with a slight difference.
Taking familiar tools with you, like their favorite teddy bear, helps in dealing with tantrums. Remember to schedule rest time where you share stories with children about their experience. The best time for this plan is at the end of the day.
Traveling for a holiday is fun and stressful at the same time.Whether you are going to spend your days at the beach, whitewater rafting or climbing mountains, you need fun to get away from daily life stressors. Following the tips mentioned above is a great way to get the most out of your holiday.