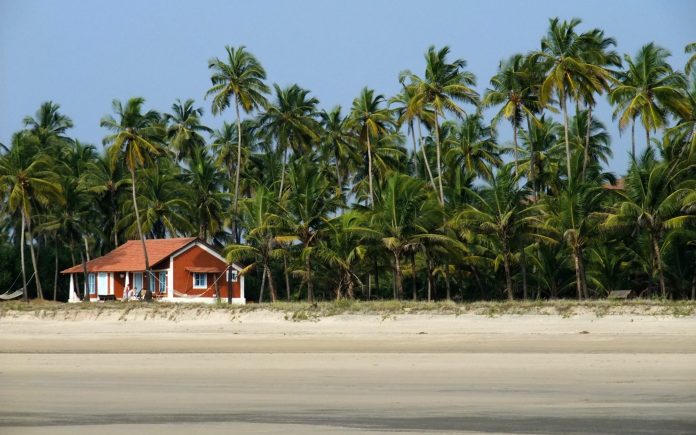 A Goa trip is a rare case. Out of one million plans, only one succeeds but hey! that should not stop you from looking forward to it and check amazing sea view villas in Goa! Who knows the plan might get executed and you guys might sunbath on a Goa beach sipping martinis?
Sea views
Will the Goa trip actually happen? Put that thought on hold and think about what if it does happen? Then you do not want to stay in a hotel far away from the beach, then what is the point for a Goa trip? The drinks and the beach are the two most important things about the trip. Just go through the list below for some of the top-notch sea view villas in Goa.
1. Villa Ostra Bella: The Villa Ostra Bella is at the Candolim, North Goa, 20 meters away from the beach. The villa can easily accommodate around six people. You will get a perfect sea view from the lounge area. There are three bedrooms and three bathrooms, one spacious living room where you can feel the amazing sea breezes and a fully equipped kitchen. Other main features of this villa are the electricity power backup, cleaning service is available on a regular basis along with washing and ironing of clothes. They will also provide you with a personal chef if you request. It is a great option if you are planning a weekend gateway with your friends or family.
2. Casa Eventor: The villa comes with 6 bedrooms and you can get a view of the sea from every corner of the villa which means you wake up to a beautiful sea view every morning of your stay. It is located a 1-hour drive away from the airport and the 5 minutes away from Panjim. Apart from all the aesthetics, this villa also comes with backup electricity power, full dining, and equipped kitchen offers spa sessions and has a private swimming pool.
3. Arjuna Beach Villa: As the name suggests, it has an amazing wide view of the sea, has two luxury bedrooms and one private swimming pool. The villa can accommodate up to 6 people. Perfect for some celebration or small gatherings with your close ones.
4. Villa Azul: A three-story building located in Candolim, North Goa that offers a beautiful view of the sea. This villa is your option if you are planning a huge party or a weekend trip with ten to fifteen individuals. You can spend your evening on the terrace with the sea view or you can hang out in the garden. The ground floor consists of an eating area, a huge open lounge, and a fully equipped kitchen. You can either get a chef or you can cook yourself.
How to book?
Doesn't this villa make you wanna book the ticket right now? You feel a complete bliss by just imagining yourself at the sea view terrace with your loved ones having the time of your lives.
Now, the question is how do you get your hands on this perfect villas. Well, you book them in advance via any traveling or holiday websites or through the official websites of the villas. Remember to advance book them prior to a month at least. Especially if you are planning your trip during the peak seasons, it will really get hard to get your hands on them. If you think you can get them when you will reach then you are extremely wrong. If you want a luxurious gateway, you have to work a little hard otherwise you have to spend your little vacation in some small cramped hotel room far away from the beach.