If this is your first time in the laps of nature, then you cannot ignore the list of essentials which cannot be forgotten as it will work as a support system like that of a friend when you will be stuck in unexpected situations during your trek. Don't think about it, start making your checklist! Remember, everything will be worth it at the end of the trek.
John Muir:
"In every walk with nature one receives far more than he seeks"
Trekking, Walking, or Hiking is the best therapy there is, for your mind, body and soul. To keep your mind calm and ready to face any challenges that may get thrown upon on you, you need to update your research, which cannot be compromised no matter what. Other than that, proper scheduling of the plan is a must, keeping in consideration the time of the visit, weather conditions, and the escape facilities.
Also, different regions demand slightly different essentials to carry, for example; trekking in India or trekking packages in India is different from trekking in Nepal as seen in the Nepal Trekking packages.
Tips:
➢ Travel Light and Be organized
One of the wisest decisions you can probably take is 'to pack light' because you are only going to curse yourself while climbing up the mountain for bringing all the unnecessary baggage. The second thing every beginner trekker should keep in mind is the importance of being well-organized so that you find the right things at the right time instead of struggling to find them.
➢ Go with an experienced friend/trekker
DO NOT go alone trying to be the swagger that you may not have become yet! Don't go solo, instead go with an experienced trekker who knows where he is heading, what to carry, and one who has done some trekking in the past.
➢ Begin with the short trek
Do not plan very ambitious hikes or treks at the beginning which you may not be able to finish or survive in the changing weather conditions or while camping because a 'gradual or tortoise-improvement' is always a victorious rather better start than a failed-rabbit attempt.
➢ Get into Fitness, Running, or functional training before you dive into serious trekking
This point is easier to remember, but it takes the heart of a soldier to follow it. Being disciplined, hard-working, and following a healthy routine will only add up to your upcoming trekking journey. So, get into fitness, or start running to build your endurance level, engage yourself into functional training because trekking is not about muscle strength, but rather mental strength. You can choose to work out regularly, sweat it out, and the journey will be as smooth as you would like it to be!
➢ Stay close to the Water
Being close to the stream will not only increase your chances of surviving but knowing where the water is can help you out in tougher situations when you need to boil more water or even cook food. During the case of an emergency, you can rely on water and keep in mind that all your skills, logical reasoning will be tested once you are out in the practical world of nature. Don't worry, you are not going to be all alone in this, your experienced trekking friend and even the guides will help you out in every way possible.
➢ Carry nutritious food which you can cook in a fireplace
Things like grains, nuts, and dry fruits are going to give you a lot of energy, but other than that trekkers need to cook some fish, meat, and other protein-rich foods. Also, follow a proper food-diet before you start with your expedition so that your body maintains a good immune system, has a better digestive system and does not cause anybody resistance along the way.
➢ Don't trek after dark or at night
Repeat this step until it registers in your head. It is not safe to trek at night even with the flashlights unless it is an emergency and is suggested by your guide, it is strictly advised to rest, camp and light a fire when it's dark. The forests and jungles are uncertain and so is the wildlife, so for the safety of the trekker, one must avoid any such activity at night especially in the influence of drugs or alcohol. (Music would do!)
All the points mentioned above are the basic things you need to know before you step into nature as a complete beginner. Trekking is undoubtedly thrilling as it promises a set of human values along with a better state of refreshed mind like a sense of groundedness, to be patient, gentle, and kind towards all beings whether wild or domesticated, to feel accomplished, become relaxed and calm just by connecting deeply with healing properties of nature.
During the trek, even if the progress is a little less than your expectations then remember to keep going ahead, and to 'not quit'. Life lessons are important, but so is the planning of the budget! Yes, set your limit for the package that you are going to take, check if the transport is included or excluded, the tips for the porters and guides would be totally on you. International flights are usually not covered in the package, so keep a backup money source, and also be alert about the money exchange centres and ATM's to make your life easier.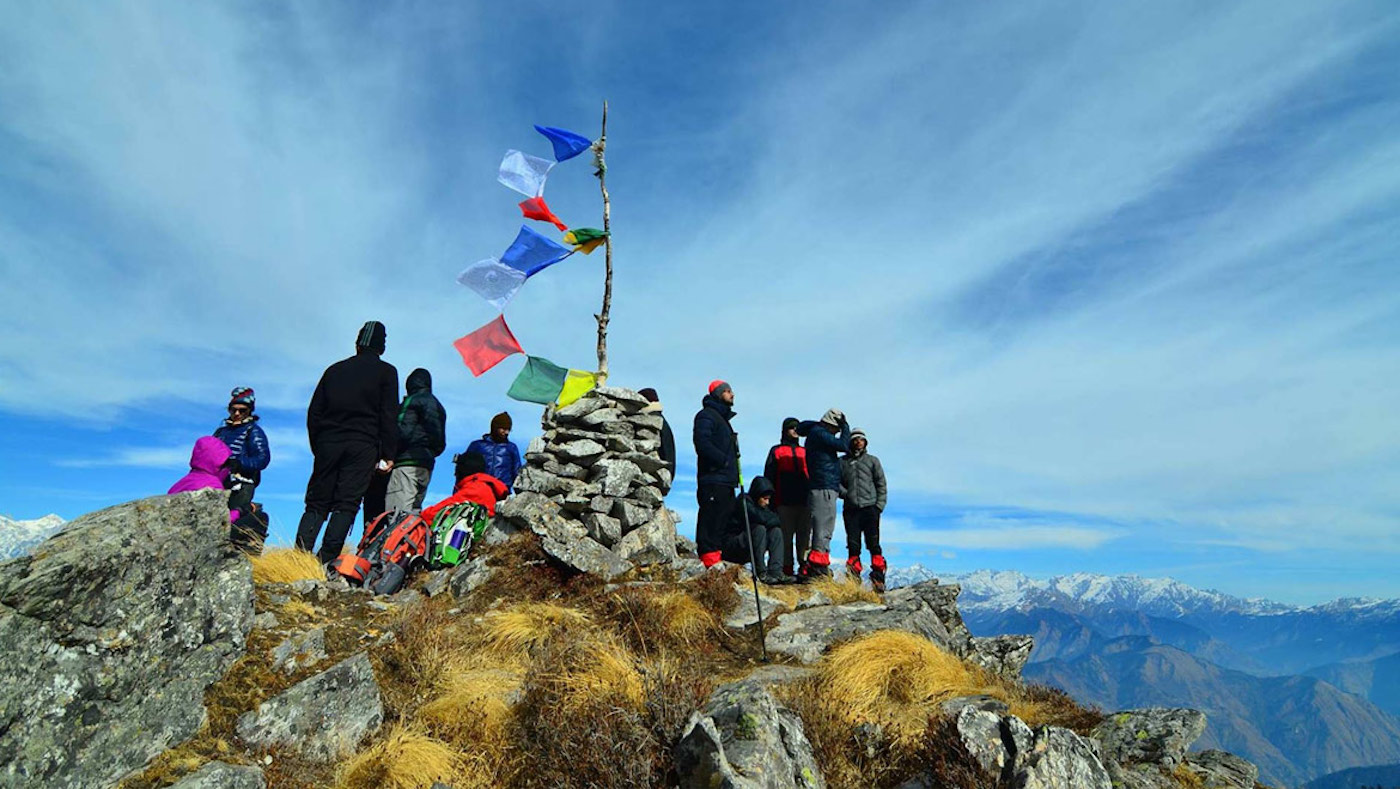 List of essentials to carry before going for a trekking Trip
● Trekking boots
● Two cotton T-shirts
● Rucksack with a waterproof cover
● Woolen Cap
● Wind-cheater
● First Aid Kit
● Water Bottle
● Flash Light with extra cells
● Power Bank
● Waterproof Duffel Bag
● Woollen Socks
● Plastic bags
● Sun Protection
● Toilet Kit, Soap
● High-altitude sickness medicine
● Pocket Knife
● Flip-Flop
● Sunglasses
● Toilet Kit
● Woollen Gloves
● A warm Jacket
● Energy Bars
● Trek Route Map
● Walking Stick
● Direction Compass
● Camera Bag (Optional)
On your second trek when you visit the mountains again, this time with confidence, you can finally give some tips to the beginners!
Keep the mountains clean, and respect nature!
Author Bio:
Manmohan Singh is a passionate Yogi, Yoga Teacher and a Traveller in India. He conducts Yoga Teacher Training in India in different cities. He loves writing and reading books related to yoga, health, nature, Himalayas and Trekking in India.