Every day you come to your work office (or home office) and marvel at the pictures of places you want to visit. Maybe someday, you'll get to see those beautiful locations. But right now, you just have to make do with your mundane surroundings and continue working to save for one – perhaps in the future.
But while you're imagining working somewhere in the Himalayas or in one of the off-beaten path destinations in Portugal, digital nomads are actually doing it right now. However, before jumping into the bandwagon, you need to keep in mind that the best digital nomad job should be the one you enjoy doing the most.
If that got you interested, let's discuss what a digital nomad is and how you can become one!
What Does a Digital Nomad Do?
A modern-day nomad worker, or digital nomad, is someone who is location independent. Instead of being tied down in an office desk, they choose to telecommute.
But what does a digital nomad do exactly?
There's really not much difference with what they and corporate employees do as far as work is concerned. The primary difference is that a digital nomad worker doesn't have to be in the same building or zip code as his or her employer. In fact, they don't even have to be in the same country. They can work from anywhere in the world—as long as they have an internet connection.
This lifestyle is made possible by key technological innovations, including smartphones, fast internet access, content management software, and video telephony tools to keep in contact with employers and clients.
The Best Digital Nomad Jobs You Can Have This 2020
After the question "what does a digital nomad do?," your next one is most likely, "what are the best remote jobs out there?"
You're in luck, because here's a list of the best jobs for nomads today.
Copywriter
One of the best jobs for digital nomads who have a way with words is copywriting. As a copywriter, you will be in charge of writing texts for advertising and marketing purposes. This may include writing your clients' blogs, emails, social media posts, and newsletters.
Virtual assistant
A virtual assistant (VA) is one of the best digital nomad jobs for people who are good at many things. As a VA, you'll handle various tasks, such as answering emails, data entry, social media management, doing research, and writing reports. You may also be asked to book a restaurant reservation or flight ticket for your employer. It all depends on what they need.
Graphic designer
There is a high demand for graphic designers, making it one of the most desired nomadic jobs. Graphic designers may be tasked to create logos, social media advertising materials, infographics, and book illustrations. So, if you're naturally creative, you can give this a shot.
Social media manager
Social media management is a new job on the block on the list of best jobs for nomads. Companies and individuals constantly need a savvy individual who can optimise their social media posts and profiles. A social media manager's responsibilities include creating and scheduling posts, responding to comments and direct messages, and monitoring analytics and trending hashtags.
To become a social media manager, you need to know your way around different social media platforms, such as Pinterest, Tiktok, Instagram, Facebook, Snapchat, LinkedIn, and even YouTube.
Web developer
As more businesses go online, the demand for web developers has gone up in recent years. If you have a flair for design and know CSS and HTML, this may be the job you're looking for. If you really want to give this profession a try but have no experience or knowledge in building a website, you can take a short course from an online school like Udemy.
Strategic consultant
As a strategic consultant, you will work closely with companies to solve issues in an objective and rational way. To become one, you need to have in-depth knowledge of how businesses work in order to give valuable and actionable advice.
SEO specialist
This is probably one of the most in-demand nomadic jobs right now. Individuals and companies who are promoting their services and products online are in need of a Search Engine Optimisation (SEO) specialist who knows how to navigate the complex algorithm of search engines.
To be an effective SEO specialist, you'll need to learn about content creation, SEO, WordPress, and link building. You can either enrol in a short course or self-learn.
How to Become a Successful Digital Nomad
It's not enough that you know which jobs are best for digital nomads. You should also learn how you can become skilled in your niche.
Here are just some of the things you need to keep in mind to succeed in this industry.
Play to your strengths. When looking for jobs for nomads, you need to know what your skills are and use them wisely. If you have a penchant for design, you can become a graphic designer.
Invest in yourself. Take advantage of the many short courses offered by online universities. The more skills you know, the more marketable you are.
Get a mentor. Aside from taking online courses, you can also get yourself a mentor who is an authority in whatever niche you want to specialise in.
Browse through online job boards. You can find digital nomad jobs on online job boards, such as Upwork.
Join online communities for digital nomads. Joining Facebook groups and forums is a great way to get to know like-minded individuals. Other members can also give you advice or feedback. Additionally, some members of such communities may even have jobs to offer to the right nomads.
Go to co-working spaces. You can connect and build relationships with other digital nomads in a co-working space. Additionally, many small business owners also use co-working spaces as their office.
Always put your best foot forward. Even if you don't have a manager or supervisor to check up on you and keep you accountable, you should always give your best at work. If you do, you will gain the trust of your clients. They may even recommend you to their business owner friends, which means more gigs for you.
Check out the company's site. Some companies offer remote jobs and even offer referral programs. Here is one of the websites you should check if you want to find opportunities to do SEO work remotely: https://ardorseo.com/work-with-us/
Challenges of Being a Digital Nomad and How to Overcome Them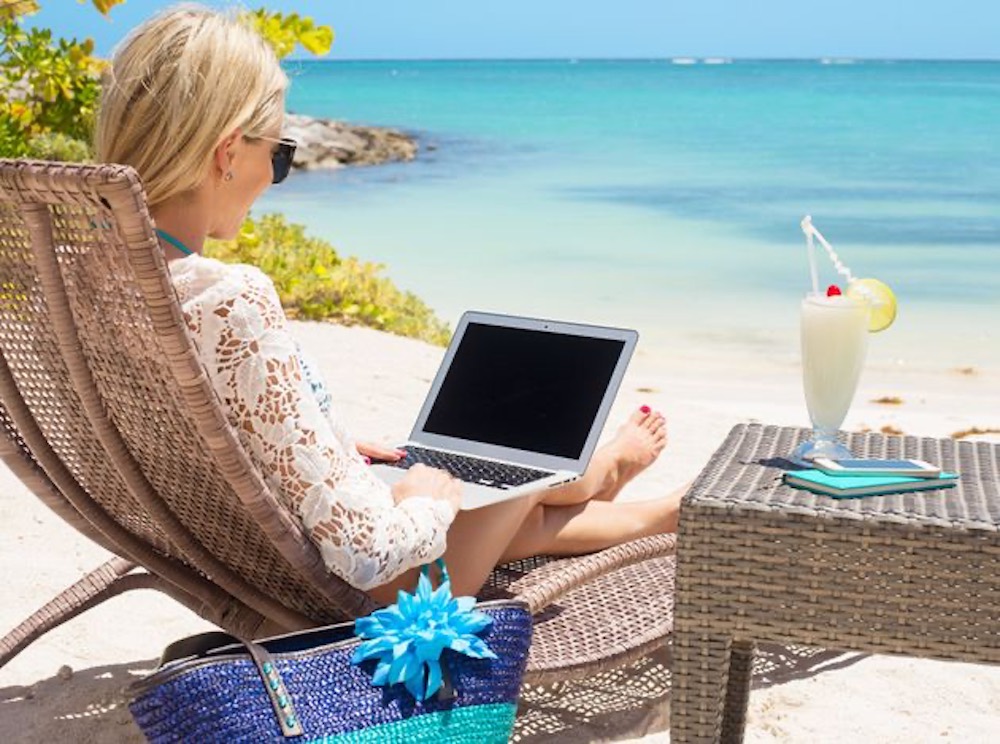 To become a successful digital nomad worker, you must first overcome these challenges:
Distractions. As a digital nomad, you get to work anywhere you want. But, in return, you may not always have a dedicated space that is conducive to working. As a result, you become unproductive because of all the distractions. Ideally, you can avoid this by working at a coworking space. Most countries already have one as telecommuting becomes more popular with the younger generation.
Healthcare. Traveling is all fun and games until you get sick or get into an accident on the other side of the globe. But as a digital nomad, you probably don't have an employer to cover your medical insurance. Plus, being in another country makes everything more complicated. Getting travel insurance can help save you a fortune on medical bills.
Work-life balance. You do get to travel as a digital nomad. But between your work and deadlines, you may actually have trouble finding the time to explore the country you're in thoroughly. Time management is key in this scenario. You need to be able to manage your time wisely so that you still have ample time for leisure.
Internet connection. Nomadic jobs require that you have access to the internet. However, not all places you want to visit will have a WiFi hotspot. To remedy this, you can use mobile data. You can either buy a local SIM or bring with you a SIM card that covers many different countries.
Emotional support. Working abroad has its perks. But it also has its downsides. Being away from friends and family for too long can cause a wide range of negative emotions, such as anxiety, depression, and loneliness. To combat this, you can join freelancer meetups. It's a good way to build rapport with other digital nomads. Plus, it will help broaden your network.
Financial stability. Most digital nomads are freelancers with no ongoing employment contracts. This means your job can end anytime, and this can affect your financial stability. Finding a replacement for your lost income is not that easy at such a short notice. This is the reason why most freelancers never turn down jobs for nomads when offered. You can get more than one client at a time, but maintaining your work-life balance may suffer.
Banking and compliance. When traveling abroad, carrying a wallet full of cash is probably not the safest option. However, the fees for cash withdrawal from your home debit card in local currencies can be quite expensive. There are banks in several countries that allow foreigners to open a non-resident account. Take advantage of this opportunity, if this is available where you are, as you may be staying for a while.
Final Thoughts
A greater number of jobs for nomads are currently listed on job sites. But before sending an application to any one of them, you have to consider your strengths and interests. You also need to think about what you enjoy doing the most. There's no use having the digital nomad lifestyle if you don't enjoy your work. Find a job you love and make those office pictures of beautiful destinations a living reality!