Congratulations are in order! Your business is growing and you're now looking for a bigger office space. Now, here comes the spoiler alert! It's not going to be easy. Finding a vacant office space is going to prove to be one of the hardest things that you've ever done. There are others in your niche and position looking to expand their businesses and so this is going to be a competitive undertaking that can be likened to the battle for supremacy. You need to have what it takes to secure yourself the perfect office space. But don't fret, you've come to the right place.
Now that your business has hit that growth spurt-up, it's up to you to ensure that this curve goes even higher. You'll, of course, need to increase your output, increase your workforce, and upgrade your office machinery. These are among the things that you can do to stay afloat the competitive market space and thrive in a market that's perceived to be hostile. But to get you there, you need that office space to get things going right. If you don't know where to start, you can always begin by comparing rates. For instance, looking at office rental rates in Amsterdam can give you a good idea of the market space in Europe's leading cities. If you are therefore looking for the ideal space to expand your business, below are six tips to help you in looking for an office space for your business.
1. Consider the Cost of the Space
This is a crucial aspect to consider as you wouldn't want it to eat up into your profit margins. The square footage of the office spaces should match up to what the landlord is charging you. Now, if you are searching for an office space, you'll need to factor in various aspects that can ultimately affect the total cost of renting the building. These are issues to do with building logistics, social factors, and economic factors to mention but a few. But there's more to this than meets the eyes. Below are other factors that can affect the total cost of renting or leasing an office building. They include:
Position of the office buildings – If you're lucky enough to get an office with a panoramic view, then it's most likely that the office space will cost more than the office floors without such a view. Office spaces with more lighting may also cost more. But then again, it's about what you prefer in the office space that matters.
Available facilities – The available facilities will have an impact on the amount to be paid on a monthly basis. Office spaces with access to a luxury lounge will unquestionably cost more than those with a plain floor.
Occupancy of the building – Office buildings with low occupancy can provide negotiation grounds than buildings with higher occupancy.
Length of contract – The longer you commit yourself to the occupancy program, then the easier it may get to negotiate your repayment terms. Ideally, go for 12-24 month contracts.
Infrastructure – there are office buildings with dedicated server systems. These, you'll want to check out as they help you save on hiring an off-site server provider. This is one factor that can significantly, though advantageous to your business, affect the overall cost of renting the office space.
2. Will The Location Support Your Business Operations?
This is an important question to ask when in search for the perfect office space. You need a location that clients can easily spot even without directions. Most importantly, it needs to be close to infrastructures such as railway stations and bus stops. For example, a business located in London would benefit greatly from having a conveniently placed office space that is within walking distance of King's Cross Station.
In addition to this, you need to also ensure that the location is peaceful enough for your employees. You just don't want your employees to leave work every evening wishing that they could get an off day to get away from the chaos.
3. The Possibility Of Co-Working Spaces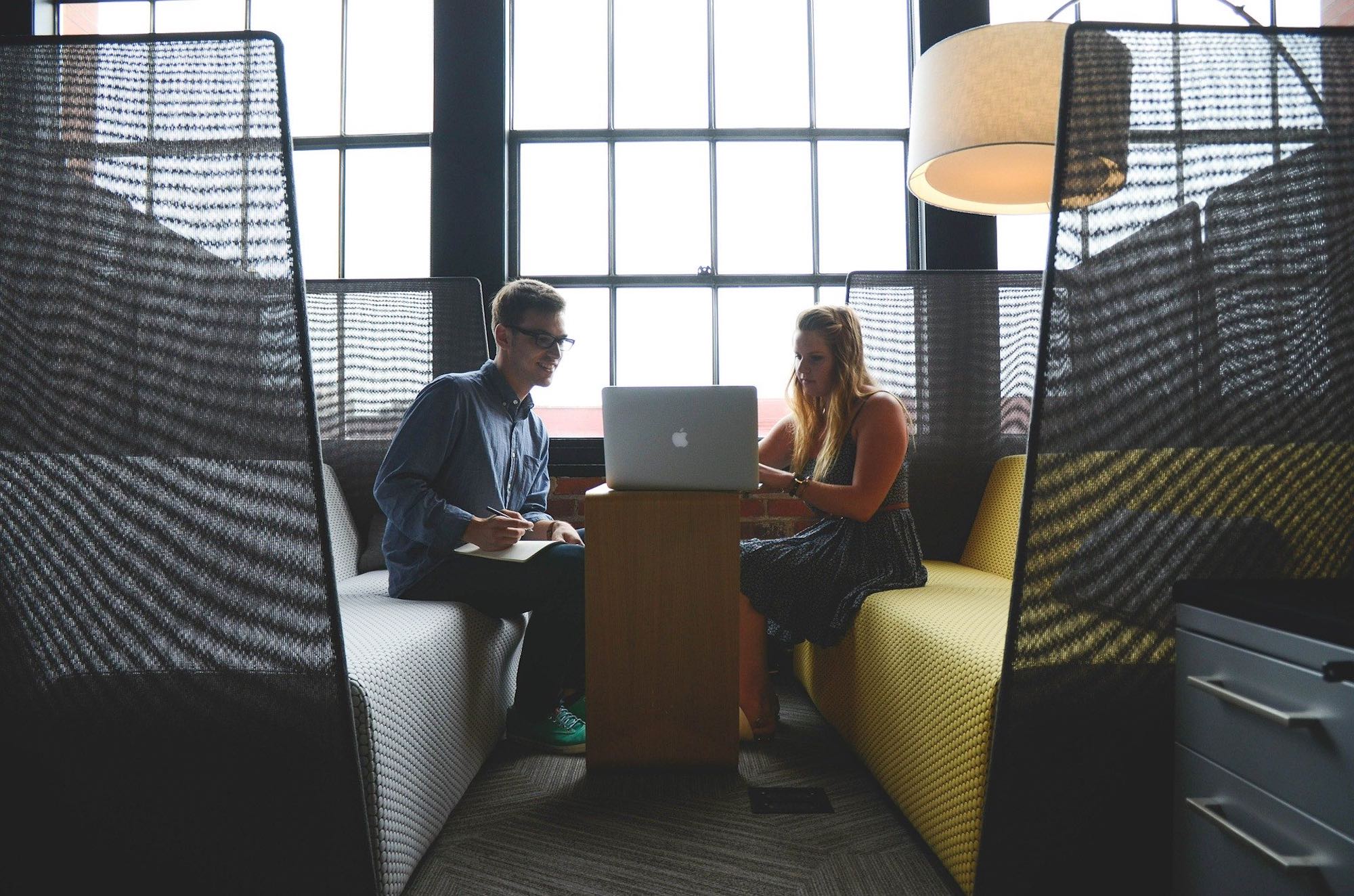 If you're on a tight budget and still want to have your business offices set up in a different location, there's the possibility of co-working office spaces. This means that you can co-share a single office space with like-minded entrepreneurs. Rent a meeting space for an hour with Execu-Suites so you don't have to commit to monthly rental bills. This allows flexibility when it comes to cost-sharing, maintenance, as well as other responsibilities. But then again, you'll need to find that one entrepreneur that you share the same dreams and goals to make this a reality. This will be a win-win situation for both of you and will expose you to endless possibilities if you'll find a way to work in harmony.
4. Use an Experienced Real Estate Brokerage Firm
If you're looking for the ideal working space for your business, then it's high time you considered enlisting an experienced real estate brokerage firm. While it can be tough navigating these waters, you can expect great results if you put your mind and effort to it. The tricky part has to be about finding a genuine brokerage firm that has your best interests at heart. With so many real estate firms in the market today, this can prove to be an overwhelming task. This calls for research, patience, and determination. The best real estate brokerage firm will help you to interpret the lease or rental contract, negotiate the right prices, and find you an office space that is best suited for your business operations.
As you can see, there's more that goes into finding the right office space than meets the eyes. But if you are keen enough, there will always be that hidden gem that you've always been looking for to help in expanding your business.