Creating a menu for your restaurant starts in the kitchen, but it doesn't end there. The way that your physical menu is designed can have a major effect on what customers order and how much they spend. As such, think carefully and strategically about all aspects of your menu, from the dishes to the words you use to describe them. It takes plenty of planning to design a menu that looks nice and helps boost sales, so read further for five foolproof tips to help you get started!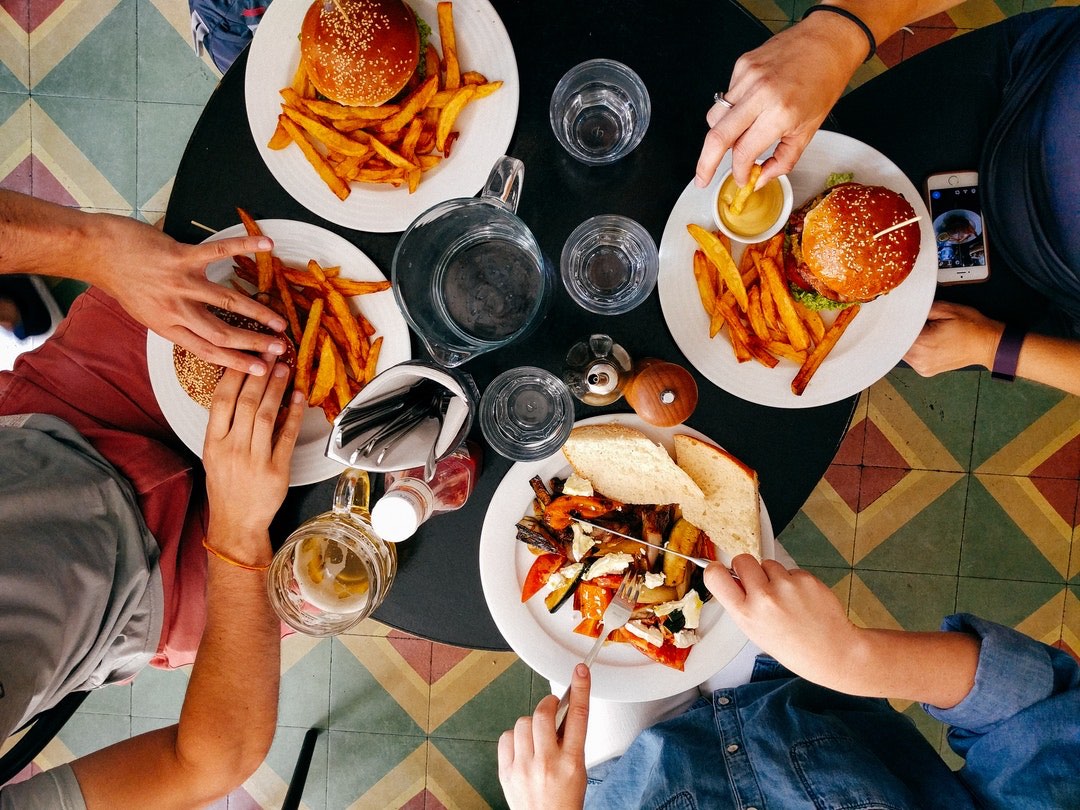 1. Design With Your Brand in Mind
Often, a menu is the first thing new customers look at to get a feel for a restaurant. Because of this, it's important that your menu effectively portrays your restaurant's brand. A quality menu design features your brand's specific colors, fonts, and voice to keep the entire dining experience unique to your restaurant.
In addition to carefully selecting color schemes and graphics, create dish names and descriptions using a tone of voice that suits your brand — casual and fun versus sophisticated and exclusive. Strengthen your branding by giving menu items unique titles. For example, instead of "Buffalo Chicken Wrap," show off your laid-back vibe by calling it "?" The same goes for menu item descriptions; you can keep things straightforward by writing "With fried chicken, buffalo sauce, lettuce, tomato, and blue cheese upon request," or you can remind customers that they're eating at a super cool establishment by writing something like "Includes crispy fried chicken, super-hot buffalo sauce (duh), lettuce, tomato, and blue cheese (also duh)."
2. Highlight Signature Items
Likewise, to make your brand stand out, even more, try labeling certain dishes on your as signature items. Choose your most unique or delicious items for this purpose so that customers know they can't get it anywhere else. Highlight these signature dishes with an appropriate graphic or a colorful box to make them eye-catching for diners scanning your menu.
Signature items make your menu much more authentic and one-of-a-kind. Try creating appropriately unique names for signature items. For example, highlighting spaghetti and meatballs as a signature item might seem a little far-fetched to customers who've already tried the dish at plenty of other places. Using the restaurant owner's or chef's names makes dishes much more intriguing to customers because who wouldn't want to know why "Mariana's Spaghetti and Mario's Meatballs" are so much better than the rest?
3. Layout With the Customer in Mind
Create the physical layout of your menu items very carefully. When planning out your restaurant's menu, consider consumer behavior. Organize the menu to emulate how people order, putting small plates or appetizers near the top and desserts near the bottom. Mainly, you'll want to use a simple menu template to figure it out. A confusing menu can hurt your sales quite, especially if customers find it frustrating to read.
Likewise, it's a good idea to consider eye movement patterns, consider where customers' eyes will be drawn, and use that knowledge to your advantage. For example, placing a colorfully highlighted signature item smack in the middle of the menu will likely make that the first place customers look!
As aforementioned, you want your restaurant menu to be uncomplicated for the customer. So, if all of your items are jumbled together in what looks like one big overcrowded paragraph, customers might not take the time to scan through it. Take advantage of white space to make each dish stand out and make the menu much easier to read.
4. Use Photos Strategically
Including a photograph of every single dish on your menu will make for a messy, cluttered, unattractive menu. However, a few high-quality, strategically-placed photographs can entice customers to order certain dishes and help customers understand what potentially confusing items will look like.
Place a few mouthwatering photos at the top of your menu, or use photos only for signature items to help them sell. One place where photographs can really boost your sales is in the desserts section. When they've enjoyed a full meal, many customers skim through the dessert list and decide to call it a night. Including some divine photographs of your most indulgent cakes and pastries is a wonderful way to draw people in and persuade them to do dessert.
5. Nix the Dollar Sign
Of course, you want each customer who dines at your spot to spend as much money as possible. However, you don't want to remind them of how much they're spending. You can (and should) include prices on your menu, but something as simple as removing the dollar signs ($) can subtly ease spending pressure in customers' minds. The more dollar signs they see, the more they acknowledge that they're spending money.
Of course, it's still smart to include prices on your menu. Neglecting to do so can cause lots of confusion, apprehension, and even a lack of trust from customers. Without menu prices, customers might be hesitant to decide on their dish, and you don't want your servers wasting tons of time explaining the prices of each dish to their tables.
Make a Menu That Puts Meals on the Table
Don't underestimate the importance of your restaurant's menu. While the food sold at your restaurant is crucial to your success and brand identity, so is how you portray it on a menu. As always, keep your customers in mind and provide them with a menu that enhances their experience. That means keeping things uncomplicated while providing a satisfying, unique experience to your restaurant and no one else's.
Megan Prevost is a content manager for MustHaveMenus. When she's not writing about restaurant marketing, she's hanging out with her four cats and binging the latest television shows. Her work has appeared in All Business, App Institute, Bar and Restaurant, Bar Business, Beer Connoisseur, BevSpot, Business Opportunites, CLH News, CFE News, FanSided, FSR, Ganjaprenuer, International Bowling Industry, Miss Details, Modern Restaurant Management, Mosaic Solutions, PMQ, QSR, RestoBiz, RestoHub, Site Social SEO, Small Business Currents, The Daily Fandom, Total Food Service, Wisk, and Young UpStarts.