Do you need a wholesale clothing vendor for your business?
If you want to make impactful impressions, launching a fashion store is a good choice. Whether it's starting a fashion business or branching out, get a clothing supplier. The tricky part about starting a clothing store is it's difficult to find a reputable provider.
Look no further because we'll share some tips on how to choose a wholesale clothing vendor below. Read on and get the most out of your fashion business:
1. Look Through the Available Online Directories and Search Engines
A good way to partner with a wholesaler is to contact the nearest wholesale vendor. Other companies call wholesalers across the country to make good deals. Today, you can also find good bulk wholesale clothing vendors on online directories.
These free directories include lists for both domestic and overseas bulk clothing vendors. The directories for U.S.-based clothing wholesalers include Maker's Row, ThomasNet, and Sqetch. As for overseas suppliers, consider AliExpress, Alibaba, and IndiaMart.
Go to Google or Bing to look for wholesale clothing vendors. You can even enter more specific or niche search entries. It's an easy way to find a wholesale vendor nearby.
2. Use Social Media or Online Forums to Find a Wholesale Clothing Vendor
Most B2B relationships don't develop on social media because of misconceptions. It includes believing only B2C companies thrive on these platforms. The truth is that business executives are 74% more likely to be on Facebook.
Almost all businesses today have a social media page, no matter what industry they belong to. After all, social media platforms provide an online presence and a contact method.
If you're seeking an online wholesale clothing vendor, enter forums or groups.
People on online forums discuss clothing and bulk suppliers. Read other people's knowledge, experience, and views on various suppliers. Think about what you read and use the information to decide on a wholesale vendor.
3. Consider Most Recommended Vendors
What is a common method to find a good barber or dentist? They turn to their friends or family for a recommendation. Sometimes, businesses will even reward customers who attract more people to their brand.
You can do the same thing in your search for wholesale dresses or clothing vendors.
Ask other people in the business for their recommendations. See if they can refer a reputable and trustworthy wholesaler. Get in touch with manufacturers and ask for wholesaler recommendations.
The steps included within this section are referral marketing strategies. About 60% of business sales are from fans and advocates. Peer-to-peer endorsement is reliable because you're learning from other customers' experiences.
4. Don't Focus Only on the Prices Offered by a Wholesale Clothing Vendor
If you're looking for the best wholesale clothing vendor, don't choose solely because of the price. It's useless to get cheap products from a bulk clothing vendor if they don't assure quality items. Your customers won't be happy with the products and in time, you won't be as well.
How do you ensure your vendor sells quality clothing items? Ask for samples from the various vendors on your shortlist. Compare their samples and use your observations to choose the right business to work with.
Keep in mind that volume isn't the only price determinant. When looking for a vendor, consider other factors affecting your overall cost. These may include:
• Shipping distances
• Currency exchange rates
• The wholesaler's relationship with manufacturers
Keep your doors open for other vendor types like online wholesale stores. Use the unorthodox and new strategies mentioned above to find wholesale clothing vendors.
5. Work With a Liquidation Company
Another tip is to look for a liquidation jobber. These companies will buy unsold products from department stores and catalog retailers. After that, they'll make merchandise bundles and sell them to resellers.
The benefit of buying from liquidators is buying new branded clothing at a lower price. A good liquidation company will also show a manifest listing the items in the lot. This way, you know what you're getting before paying for it.
The drawback is you won't have full control over each product since you can't pick per piece. Regardless, you can find many liquidators online. If you want to order, visit their websites and contact them.
Liquidation companies are an alternative to finding a wholesale vendor. It's a step to consider if you can't find a wholesaler willing to work as your business partner. In the long run, it's still better to make a partnership with a wholesale clothing vendor.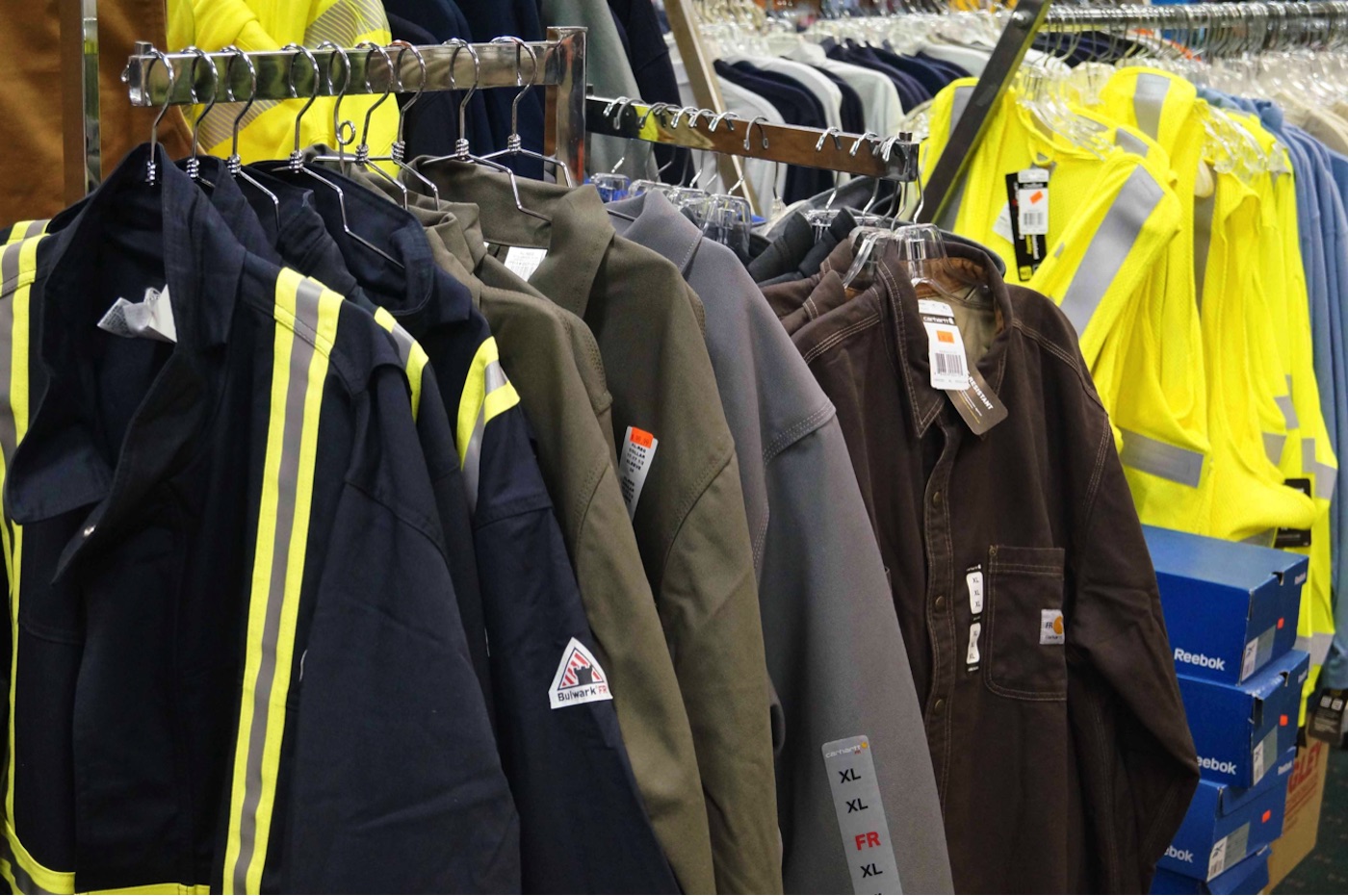 6. Give Attention to the Vendor's Customer Services
Finally, consider how well your chosen wholesaler treats your business. Get a feel of whether the vendor prioritizes you as a business partner or customer. A wholesaler's customer support practices reflect the company's principles and goals.
For example, how fast does a wholesaler vendor reply to your inquiries? Does the wholesale provider offer a convenient contact method for any issues? If the wholesale vendor lacks a live chat or support number, consider looking for a better business partner.
It also includes the wholesaler's turnaround time and shipping terms. As a business owner, know the amount of time before your order arrives. Read the terms and how the wholesaler will charge for their goods.
Find a Whole Sale Clothing Vendor That Matches Your Needs and Wants
We hope you learned something useful in our tips on how to pick the best wholesale clothing vendor. Opening a clothing startup is great for business-minded, creative, and fashion-focused people. To maximize your future profits, these nuggets of wisdom will guide your progress.
However, the knowledge is often not enough to cover your entire journey. It's best to expand your know-how through our other guides.
If you want more helpful and informative content, visit our other posts to better manage your business.