Producing a product is merely the starting process to getting to the end customer. Packagings and secure shipping is a vital procedure when it comes to ensuring getting a protected and eligible product. Consumers should rest assured that your company will deliver only quality when packing the product. Especially as in this cutting-edge world a bad social media review can make or break your business. What's more, unboxing videos have become even more popular nowadays, so you must ensure your product remains intact throughout the entire shipping process. Making sure all of those items happen is not plain sailing, as it takes patience and diligence to get all things right and securely pack your product. Here are some of the most efficient ways to secure your packages and protect your assets in transit.
Consider tracking your packages
When it comes to securing your packages, you can never take enough caution. Probably the easiest thing you can do is to track your package and sign up for delivery alerts. This nifty hack is relatively easy. All you need to do is ask the company you are ordering from to allow you to track the delivery of your packages online and receive alerts. This will give you a clear insight into where the packages are and when is it about to arrive. If something goes wrong you can react asap.
Use quality security seals
Sometimes merely taping the package won't be enough, hence investing in quality security seals might ensure your packages arrives intact. Nowadays, there are numerous security tags and seals you can choose from depending on your needs. For practical security and flexibility, you could go for simple but effective adjustable length plastic seals, or opt got for powerful plastic pull-tights, or if you have a heavier duty application, you can invest in metal sing tags or any type of bar seals. You don't have to worry again as most security tags can be printed or coded with your shipping information. You can use an electronic tracking and sensing seal and rest assured that your package is safe.
Choose the perfect packaging materials
Not many people reckon how vital it is to secure the packaging within. There are many products that require adequate cushioning. You should choose the packaging material that would effectively protect the product. For instance, the most noteworthy and universal materials for various shipments are styrofoam peanuts, foam, or cardboard inserts, however more sensitive materials should be supported through air cushions or they must be bubble-wrapped. If something needs to be kept cold, make sure you include gel packs in contrast to dry ice as it's more lucrative and effective. With the right packaging material and high-quality seal, you will undoubtedly assure your packages are safe.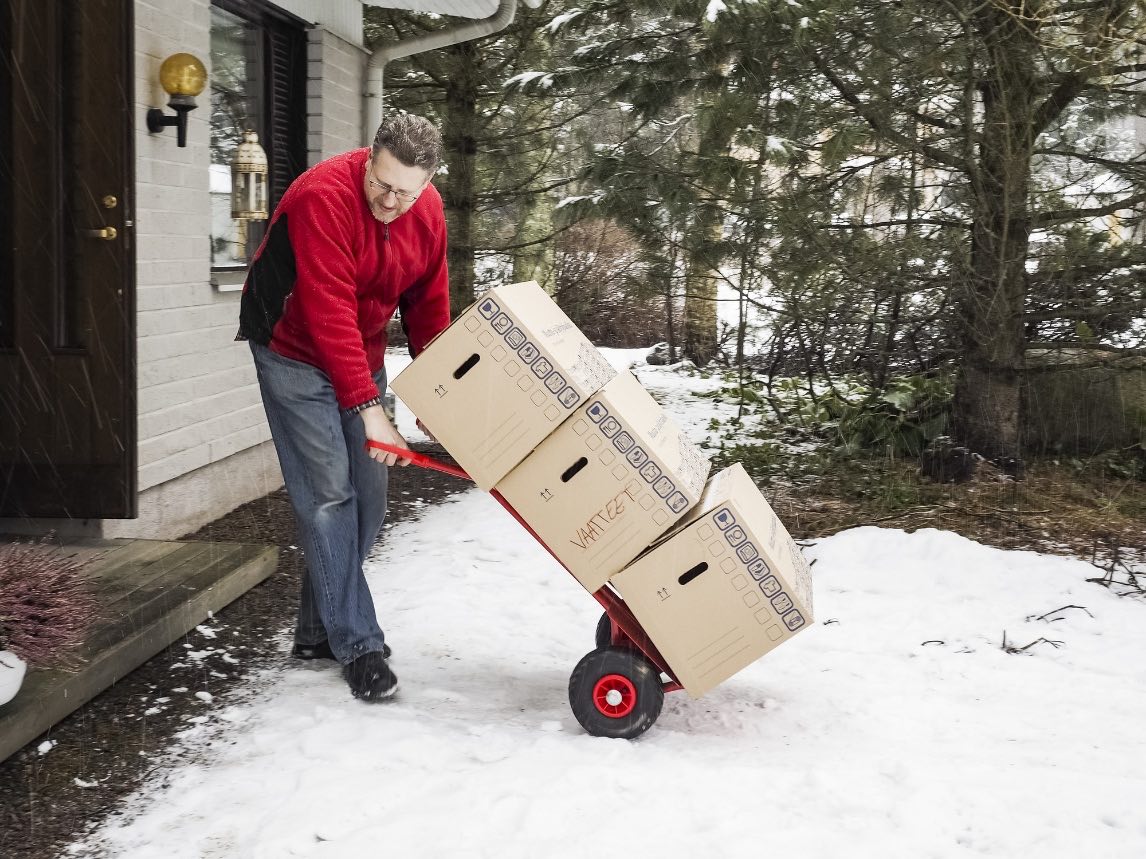 Select the right (carton/customizes) box
First things first, the thickness and length of the corrugated carton you use for delivery will dictate the secure delivery. Don't use cartons that have been used more than once as they are weaker and you may risk damage the product before shipment. Old boxes are usually way too worn down so they are not a smart option as well. Therefore, when choosing the box you are about to store and send your package to think about appearance, presentation, and strength. A new and sturdy box is important for maximum security, or you could go for customized boxes to ensure secure shipping and intact delivery. If you were to customize your box, you would upscale your packages' protection by fifty percent.
Ensure that packages are adequately wrapped
Wrapping is equally vital as boxing and sealing. The longer your package has to travel the more secure the package must be. The helping piece of advice states that you should add more wrapping if your package is traveling to longer distance. Add a layer of wrapping to ensure that the product doesn't get severely damaged if dropped or mishandled. But, do bear in mind that you shouldn't wrap items too tightly also as tight packaging can create too much pressure, and fragile products can easily break, crack or alter their shape.
Securing the items from within
Another quite productive and hyper-efficient way of securing your packages is branding the package from the inside. This means that you can add your specific logo and signature inside your package, enhancing security at the same time. Internal branding is also eye-catching and it represents an exquisite way to impress your customers when they open the parcel you've shipped. Outer packages don't give away what's inside which is vital for security aspects. It's safer to brand the inside of your package for extra protection.
Label the packages clearly
If you opt to have productive shipping you have to make sure you have a successful delivery. Very often if the labeling isn't clear and precise. The packages you have ordered may not arrive at the designated destination in one piece or at all. No matter how well you pack your product unless you label it clearly some mishaps might happen. If you have fragile items, mark them clearly on all sides of the parcels so that workmen would handle them with extra care. Place a stamp on every package if necessary to mark the sensitive or important items. And always do your best to have the label of the end-user clearly written and stamped in a visible place on the package.
Opt for smart insurance coverage
You can never be safe enough when it comes to securing your packages. If you truly desire to maximally protect your products before shipping and be assured that the package will arrive safely and in one piece to the end-user, consider insurance. When you are shipping frequently some fragile or worthy goods, which are not so easy to replace, having insurance coverage would save you the additional cost if the goods happen to get lost or damaged in the transport.
Even if you aren't sending valuable products, it's of utmost importance to safety and masterly secure your packages. Apply some of the above-mentioned ways and you won't have to worry about having any security issues in the future.