A job board is an online platform that helps businesses post job openings and find qualified candidates. A good job board will have a large database of resumes and allow employers to search for candidates based on their skills and experience. There are many different types of job boards, each with its own set of features. The most popular job boards are Indeed, LinkedIn, Glassdoor, and Monster. Each of these platforms has a different focus, so it's important to choose the right one for your needs.
Indeed is the largest job board in the world and offers a massive database of resumes. It's easy to use and searches can be refined by location, salary, and other factors. LinkedIn is more focused on networking than job postings, but it's still a great place to find talent. Glassdoor is known for its company reviews and salary data, making it a valuable resource for employers. Monster is one of the oldest job boards and offers robust tools for employer branding and candidate management.
Choosing the right job board can save you time and money when recruiting new employees. Make sure to do your research before posting your next opening!
CareerBuilder
CareerBuilder is an online job search engine for job seekers and employers. It is one of the largest job boards in the United States and operates in more than 60 countries.
Founded in 1995, CareerBuilder was created to help businesses find qualified candidates for open positions and to help job seekers find employment. The company offers a variety of services, including resume writing, career advice, and salary information. In addition to its website, CareerBuilder also operates a mobile app and has a presence on social media platforms such as Facebook and Twitter.
More than 28 million people visit CareerBuilder each month to search for jobs, post resumes, and research companies. Employers use CareerBuilder to post jobs, search for candidates, and screen applicants. Job seekers can use the site to search for jobs by location, keyword, or category. They can also set up email alerts to be notified when new jobs are posted that match their criteria.
In addition to its job board functions, CareerBuilder also provides employer branding solutions and talent acquisition software. The company's products are designed to help businesses improve their recruiting process and hire better employees.
Indeed
Indeed is a search engine for jobs—with a mission to help people get jobs. They believe that job seekers should be able to find a job that makes them happy, and employers should be able to find great candidates at a reasonable price.
With over 200 million unique visitors each month from over 60 different countries, Indeed has become the largest job site in the world.
In addition to being available in 28 languages and offering millions of jobs, Indeed also provides free tools for employers and job seekers alike. For example, Employers can post open positions on Indeed for free and use their powerful candidate search engine to find the most qualified candidates. Job seekers can create a free account on Indeed to receive personalized job recommendations based on their resume and search activity on the site.
Whether you're looking for your first job or your next one, we hope you find it with Indeed.
ZipRecruiter
If you're looking for a new job, you might be wondering if using a recruitment website is the right move for you. After all, there are so many websites out there that it can be hard to know which ones are worth your time. In this article, we'll take a look at one popular option: ZipRecruiter.
ZipRecruiter is a website that allows job seekers to search for open positions and apply for them online. The site also allows employers to post job openings and view resumes of potential candidates. So how does ZipRecruiter work?
When you create an account on ZipRecruiter, you'll enter some basic information about yourself, including your name, email address, and phone number. You'll also be asked to create a password. Once you've done this, you can begin searching for jobs.
To find jobs on ZipRecruiter, simply enter some keywords into the search bar (e.g., "marketing," "customer service," etc.), and then click "Search." This will bring up a list of open positions that match your criteria. You can then click on any of the listings to learn more about the position and see if it's a good fit for you.
If you find a job that interests you, simply click "Apply Now." This will take you to a page where you can enter more information about yourself and upload your resume. Once you've submitted your application, it will be sent directly to the employer so they can review it and decide whether or not to contact you for an interview.
Overall, ZipRecruiter is a great option for both job seekers and employers alike. If you're looking for a new position, it's definitely worth creating an account and taking some time to browse through the available listings. And if you're an employer who is looking for qualified candidates, ZipRecruiter makes it easy to post openings and review applications all in one place!
Looking for a job can be a daunting task. There are so many places to look and it's hard to know where to start. That's where Job.Guide comes in. Job.Guide is a job board that helps you find the best jobs in your area of expertise. Just enter your zip code and job title and we'll show you a list of open positions near you.
With Job.Guide, you can search for jobs by location, keyword, or company name. You can also set up alerts so you're notified when new jobs are posted that match your criteria. Plus, our resume builder can help you create a professional resume that will get noticed by employers.
Monster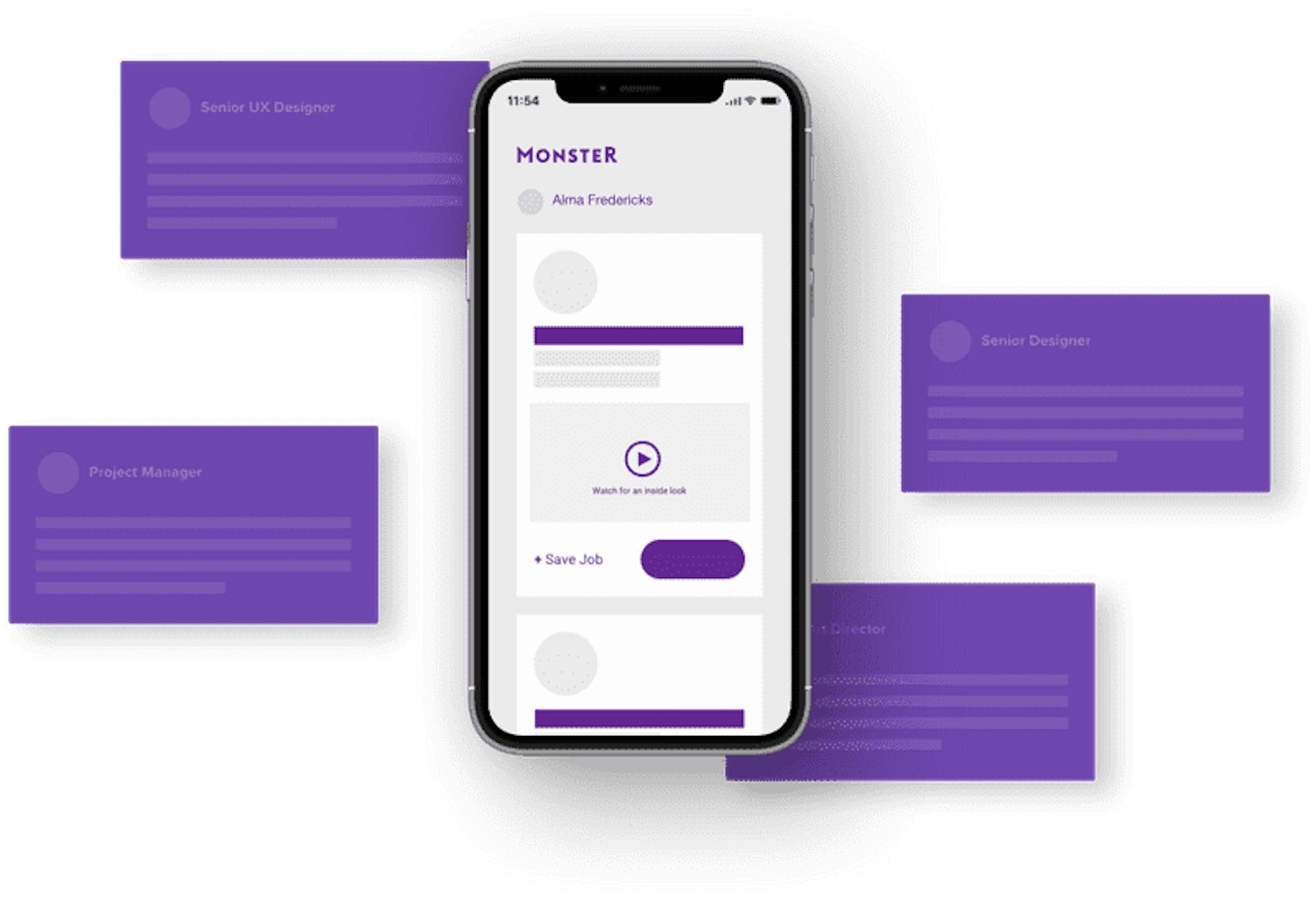 Since 1994, Monster has been a pioneer in connecting people and job opportunities. We're the only online career network dedicated to bringing together job seekers and employers, helping everyone find the right fit for their unique skills, experience and goals. Millions of people use our products and services every month to transform their careers and improve their lives.
Headquartered in Weston, Massachusetts, Monster is a global leader in connecting people with jobs. Our technology powers millions of job searches each month and helps tens of thousands of employers find the best talent for their businesses. With operations in more than 40 countries around the world, we're making connections everywhere so you can reach your full potential no matter where your career takes you.
Monster also offers exclusive content to keep you informed about what's happening in today's job market—from industry news and advice from top leaders across multiple industries to data-driven insights about which jobs are most likely to be in demand (and how much they pay). Whether you're just starting out in your career or are a seasoned professional looking for a change, Monster can help you navigate your way to success.
Glassdoor
Looking for a job can be a tough process, but luckily there are websites like Glassdoor that make the process a little bit easier. Glassdoor is a website where people can go to read reviews about companies and their interview processes, as well as salaries and benefits information. This website is extremely helpful because it gives people an insight into what it would be like to work at a certain company, and whether or not the company is reputable. It also helps people negotiate salaries when they are applying for jobs. Overall, Glassdoor is an incredibly useful tool for anyone who is looking for a job.
Glassdoor was founded in 2007 by Robert Hohman, Tim Besse, and Richard Barton. The three founders had all previously worked together at Expedia, and they came up with the idea for Glassdoor while they were working there. They saw that there was no good way to find out information about companies before you interviewed with them or accepted a job offer from them. They decided to create a website where people could share this type of information anonymously.
Since its creation, Glassdoor has become one of the most popular websites for job seekers. It now has over 30 million monthly users from 190 countries around the world ("About Us"). The website continues to grow in popularity, and it is now used by many different types of businesses.
Linkedin
In a rapidly globalizing economy, professional networking is more important than ever before. With LinkedIn, users can connect with other professionals in their field and build relationships that can lead to greater success in their career. As the world's largest professional network with over 610 million members in over 200 countries, LinkedIn provides users with opportunities to connect with like-minded individuals from around the globe.
For job seekers, LinkedIn can be an invaluable tool for finding new opportunities and networking with potential employers. In fact, LinkedIn is now the most popular platform for recruiters looking to find qualified candidates. With its built-in tools for searching and filtering profiles, LinkedIn makes it easy for recruiters to find candidates that fit their specific needs.
But LinkedIn isn't just for job seekers and recruiters; it's also a great platform for business owners and salespeople looking to build relationships with potential customers and clients. By using LinkedIn's advanced search features, users can easily find and connect with people who work at companies they are interested in doing business with. Additionally, LinkedIn groups provide users with a way to engage in relevant discussions with others in their industry or field.
Read more: LinkedIn alternatives