Going back to school for a degree in healthcare has never been easier thanks to online classes.
Nearly 35% of college students took at least one online class in 2018. More students are deciding to go fully online, especially at the graduate level.
Online classes are perfect for students who prefer self-paced programs, but this style of learning is not for everyone. To be successful online, you must be self-motivated and disciplined.
Have you enrolled in any online healthcare training programs? Here are three tips to help you be more successful in the online environment.
Do You Have the Right Tech for Online Classes?
Before enrolling in anything, verify that you have the right technology to access your virtual classroom.
Check that your internet service is fast and reliable. You don't want your connection cutting out in the middle of the night on a big deadline.
Nearly all schools use Learning Management Systems (LMS) to deliver online classes. These are programs like Canvas, Blackboard or Moodle.
Make sure you have the right operating system and web browser to access the LMS. They also may require hardware like web cameras or microphones.
Need more help preparing for online classes? Most schools provide free workshops for students on how to navigate their LMS. Speak to your advisor about signing up.
Manage Your Time Effectively
Time management can make or break your online experience. This is the number one reason most students aren't successful.
You aren't getting the moral support or external motivation from a traditional classroom. Instructors don't send reminders about upcoming assignments or tests. Keeping pace is your responsibility.
The best way to stay on track in the online environment is to make a schedule with all of your deadlines listed. Then, block off time to complete weekly readings, study for tests or draft essays.
A working schedule will help you stay focused and reduce stress as deadlines pile up.
Engage With Your Instructor
Send an email to your instructor during the first week of class. Introduce yourself and begin developing a relationship.
Having a rapport with your instructor helps down the road if you have a question or a family emergency prevents you from turning in an assignment.
Most healthcare instructors have worked in the field so they can give you advice. They may even connect you with employers.
The Pros of Healthcare Training Online
What are the advantages of training online?
Online classes give you the flexibility to work any time of day from anywhere. This is perfect for students with full-time jobs or family responsibilities.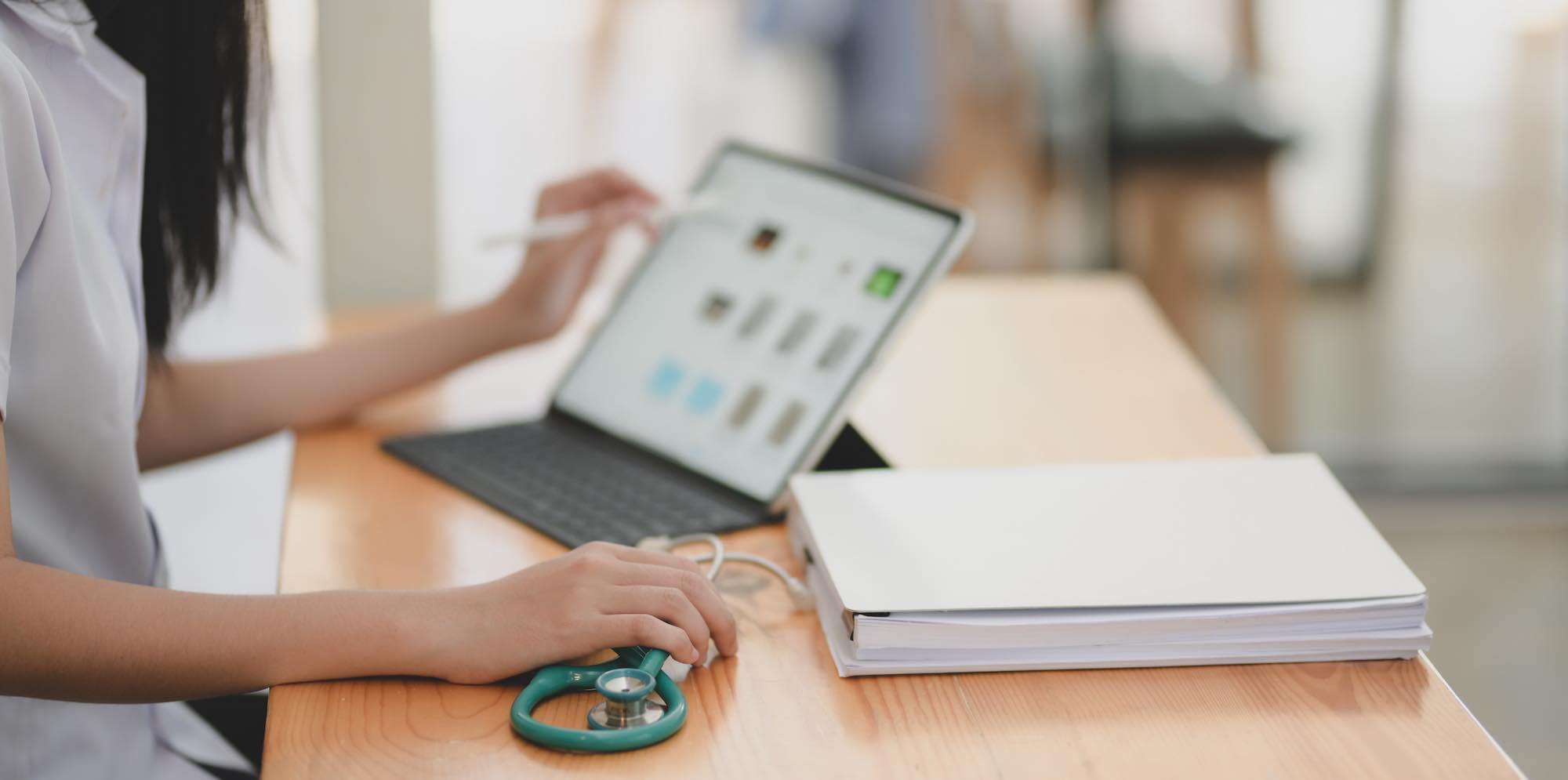 Healthcare textbooks are also expensive, but most online classes use free e-books, web articles or Internet databases. You'll also save on gas and buying food on campus.
It's important to note that even if all your classes are online, many healthcare programs require you to complete on-site clinical requirements. Check these requirements with your program director ahead of time.
Explore Healthcare Training at UMA
The Ultimate Medical Academy (UMA) in Clearwater, Florida has classes for recent high school graduates or mid-level professionals looking to expand their skills in the field of healthcare training.
UMA has online healthcare certificate programs in Health and Human Services, Health Information Technology, Healthcare Technology and Systems, Medical Administration, Medical Billing, Pharmacy Services or Healthcare Management.
Students at UMA have access to technical support 24/7. Instructors are also dedicated to the success of every student.
Check out our blog for more posts like this.