Understanding the differences between comprehensive and broad homeowner's insurance can help you in making the most suitable insurance choice for your needs.
Continue reading to learn the various differences between comprehensive vs. broad form insurance in Canada.
But before getting started, homeowners in Canada that are looking for quality insurance quotes can make the process quicker and easier by comparing quotes with a reputable insurance brokerage, like Surex.
Broad Form vs Comprehensive Insurance in Canada
Here's a quick guide to comprehensive vs. broad form insurance in Canada:
Comprehensive Form
A comprehensive insurance coverage protects your home and the contents against all dangers that aren't plainly stated in the policy. Terrorism, conflict, and wear and tear are only a few instances of dangers that are specifically prohibited.
Because these risks are quite low in major parts of Canada, homeowners find that these exclusions have little bearing on when they file a claim. Comprehensive insurance is among the greatest options for a typical Canadian homeowner. Still, before you purchase a comprehensive insurance coverage, inquire about the exclusions with your insurance broker.
For both the home and the contents, comprehensive insurance is based on a "all hazards" basis, which means that a policy covers most losses except those specifically excluded by your policy. These are among the best types of home insurance you can purchase because, in order to deny a claim, the provider needs to provide proof that a source of a particular loss is covered by your policy, instead of the policyholder proving why a loss should get covered.
Comprehensive insurance is often the most costly policies offered since they provide the greatest coverage. Also when it comes to comprehensive coverage, there are a few things to keep in mind. Because the policy includes limitations on certain sorts of claims, talk to your insurance broker about adding supplemental coverage if you have priceless jewelry, a valuable stamp collection, or other valuable items.
What is comprehensive home insurance in Canada?
For homeowners who want a dependable, all-encompassing policy, comprehensive home insurance is the best alternative. This policy safeguards your home and its contents from a variety of risks and perils.
Fire and smoke damage, vandalism, wind damage, ice or hail damage, and burst pipes are just a few examples of risks and perils (depending on the context of the event), objects that fall (tree branches, rocks, etc.), theft and break-ins. Surex will cover the repair or replacement costs if the aforementioned incidents damages your property or belongings.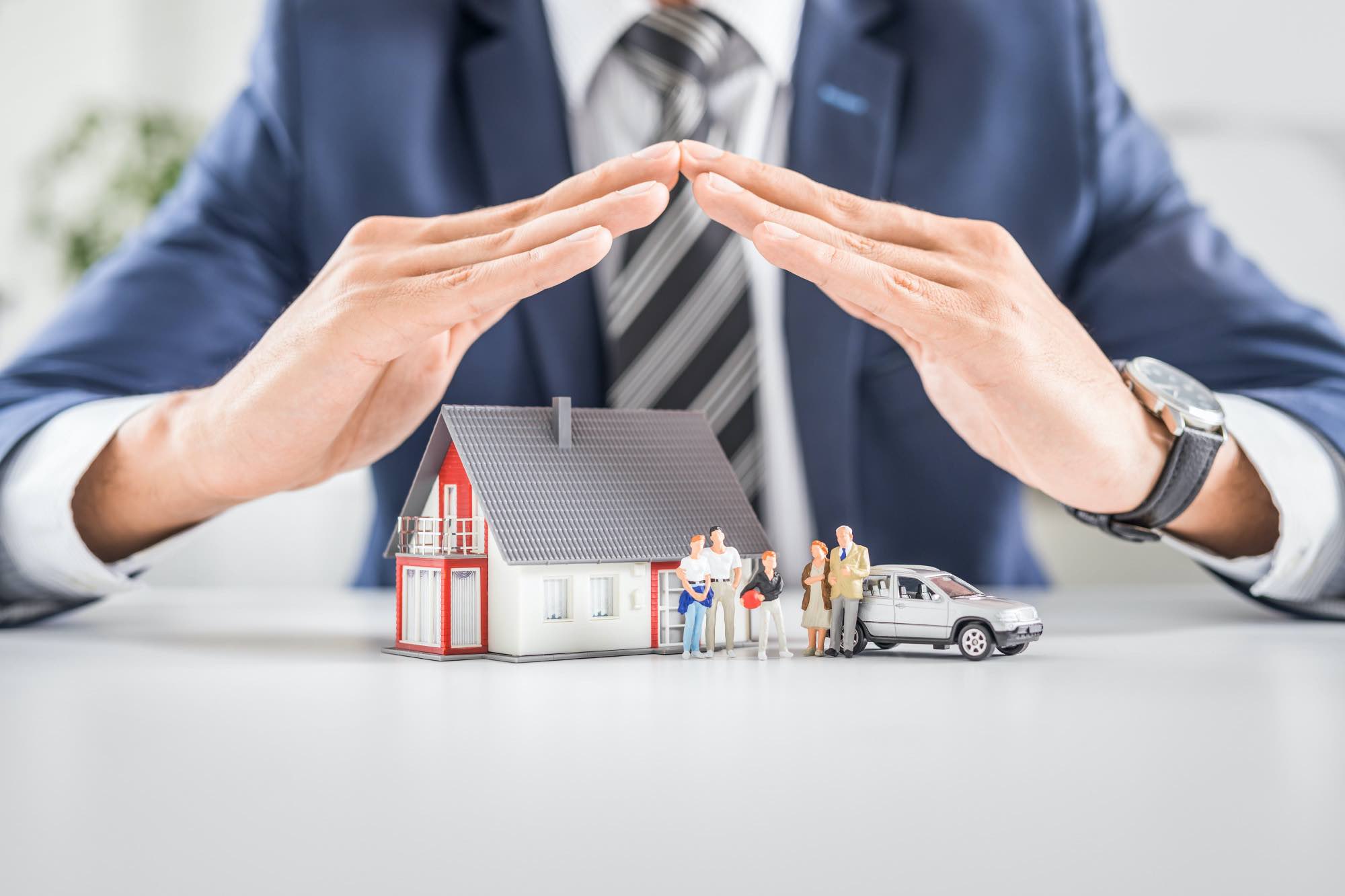 Broad Form Insurance
Broad form insurance is comprehensive home insurance that covers everything that could go wrong with your house that isn't stated as an exclusion on the policy. Terrorism, violence, and wear and tear are only a few examples.
Unlike the comprehensive insurance, however, the contents of your home are not protected unless a specific risk is listed in the policy. You'll need to check your policy to discover what your insurance covers. Your insurance will not cover the loss if it is not listed. If you own a house but have little value in it, a broad form insurance may be appropriate. You might identify that risk in a broad form insurance policy to secure coverage if you only want to insure your contents against a burst pipe.
However, if your insurance carrier judges that the damage was caused by a flood or fire (which are not covered), rather than a burst pipe, your claim will be denied (covered). Broad form insurance is a common ground between named perils and comprehensive insurance. Its cost is often in the center of the two.
Buying home insurance is a difficult task. You may feel comfortable that your home insurance coverage is right for you if you understand your alternatives and speak with your broker about the benefits and drawbacks of each policy. You're in a similar circumstance where you've misplaced something vital.
If it wasn't planned, it might not be covered by your insurance. The benefit of a surex broad form policy is that it will cover a specific loss. You'd have to read through each company's broad form to discover what they cover and what they don't cover.
What is broad form home coverage in Canada?
A surex broad form home coverage is a great alternative to comprehensive home insurance since it gives Canadian homeowners a lot of options without charging a lot of money. A broad form insurance policy is far less expensive than complete coverage and this is because broad form coverage provides complete coverage for your home as well as specified perils coverage for your belongings.
This coverage, unlike other types of coverage (such as named-perils insurance), covers your home from all of the same risks and perils as comprehensive coverage. This implies you'll be able to receive a lot of coverage for a reduced price. It is important to keep in mind that broad form home insurance does not cover dangers and perils that aren't plainly stated in the policy.
What are the Differences between Comprehensive and Broad Homeowners coverage?
The term "comprehensive coverage" means exactly that. You get the most comprehensive level of contents coverage, and it's all-risk, so you're insured for nearly any type of loss or damage (except for perils specifically excluded on your policy). A broad homeowners coverage also includes all-risk coverage; however, personal property coverage is less comprehensive and limited to particular categories of losses or damages as specified in your policy. There is a distinction between comprehensive and broad coverage in terms of peace of mind. With comprehensive coverage you're aware that you're protected against a variety of losses to your most valuable asset and you are only protected for a limited number of risks in broad form, so be sure you understand your policy.
Comprehensive vs. broad form insurance — what's the right choice?
If comprehensive coverage's prices are too high for you, consider a broad form homeowner's insurance policy. This form of coverage continues to provide "all hazards" coverage for the structure of your home, but just for the contents inside.