For several years now, there has been a worldwide trend to indulge in behaviors that were previously stigmatized. For this reason, the men grooming industry is booming and the good news is that it continues to grow.
The barbershop business is one of the oldest, men used to go to barber shops in search of a haircut and facial hair grooming, in those times only two or three basic cuts were performed to comply with the rules of etiquette. In recent years, the concept of barbershops has been restructured, now offering multiple haircuts, beard and mustache cuts, facial hair care treatments, masks and even massages.
All within an atmosphere of camaraderie, free of judgments and focused on the male gender. If you want to fulfill this dream, but you don't have capital, learn about the best small business loans to make this great professional project a reality.
Tips for open and running a barber shop
Here are some tips to enter this market, it is not about starting a barbershop just because it is fashionable, the goal is that your business stands out for its innovation and customer service. If you do not have the capital to achieve this, meet companies like Camino Financial, which has the best small business loans.
Develop your brand and concept
One of the main factors to succeed in this niche market is the brand and the concept of the business. Identify the values of your company, based on them specify what kind of community you want from your relationship with customers. There are an infinite number of places to get a haircut, what will make you different and why should they choose your brand?
Generate a business plan
Your business plan will be the compass that will guide your steps in this incredible journey, in the document you will develop your business model and lines of business, your target audience, operation format, organizational structure and all the steps to follow to establish a great entrepreneurship. If this sounds a bit complicated, use the Canvas Business Model, a very simple format that will help you establish all these features.
Find the best location
A business that is located far from traffic areas or popular places may go unnoticed. By understanding who your target audience is, you will know where they are, where they shop, where they eat, and then go out and find them. Over time, thanks to a good reputation, cost and service, they will find you.
Recruit your team
Undoubtedly, the talent for this niche has a lot of hierarchy. A barber is an artist, a person who helps your inner beauty reflect on the outside. Make sure you hire trained personnel, who empathize with clients and bring good reputation to your brand.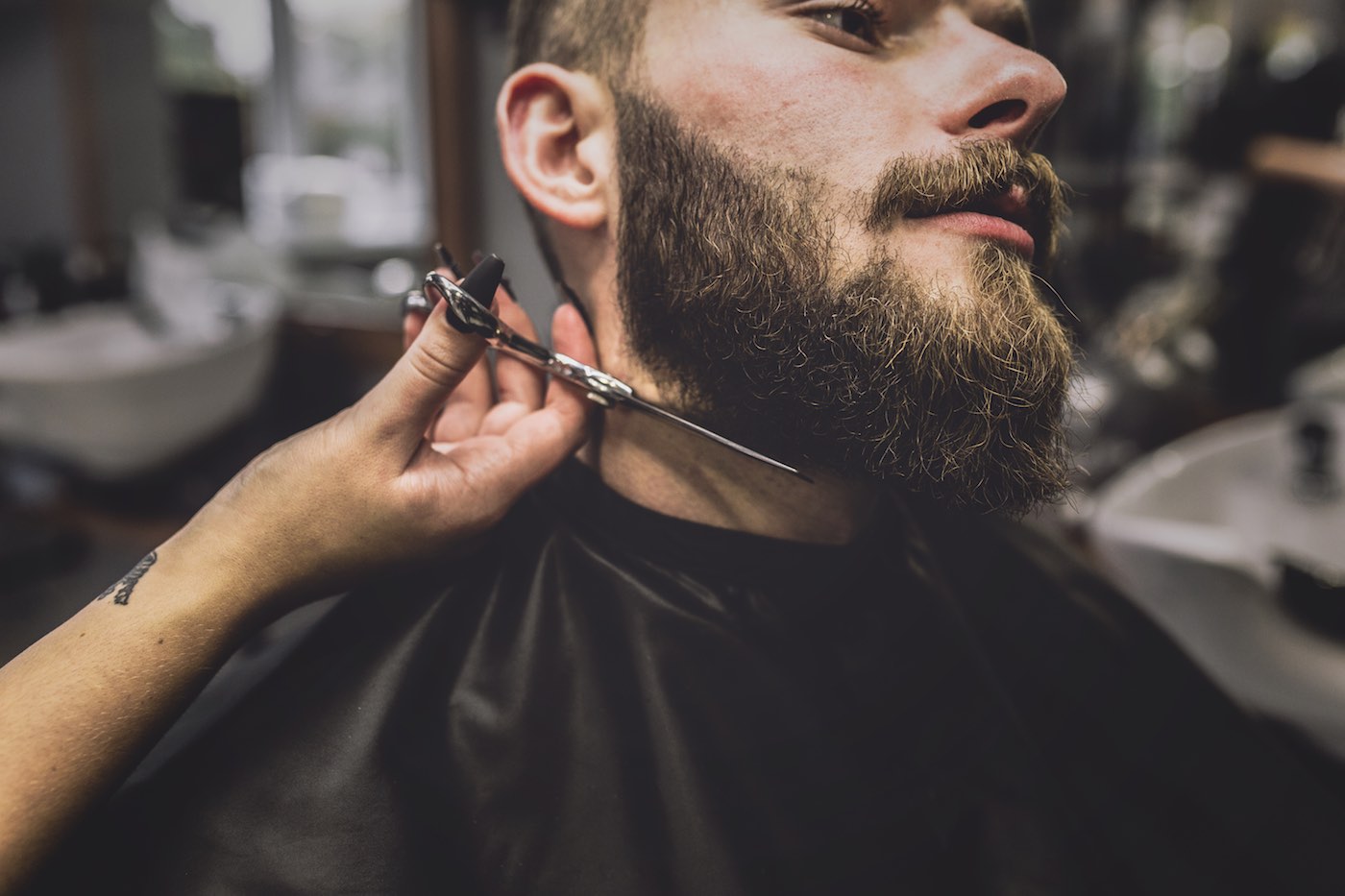 Generate a social media marketing plan
How will you make your service known? Marketing has the solution. Even before lifting the curtain of your store, arouse curiosity with the help of social media profiles and websites. These channels will become your main allies to attract customers and generate an online community. If you want professional help, access Camino Financial's best small business loans, to get the necessary capital for this purpose.
Make alliances with your suppliers
Opening a barbershop involves buying furniture, equipment and work tools, as well as quality grooming products. An excellent strategy is to look for suppliers that are in a growth stage and seek to create partnerships with you. This can be concession sales, installment sales or stocking up on inventory. Regardless of the deal you get, you will need capital, so access the best small business loans to start your business operation ASAP.
By 2024, according to Statista projections, the global market value of man grooming will be 81.2 billion dollars. You can be part of this industry if you focus all your efforts and creativity in generating a strong entrepreneurship from its foundations, with possibilities of growth in the short term.
Let your imagination fly and create the brand of your dreams that will also make your customers fall in love. Remember that when they come to your business, they should feel special, among friends and above all, where they can be themselves. A place where in addition to all this, you will serve them impeccably and they will leave ready to eat the world.
If your obstacle to achieve the entrepreneurship of your dreams is money, don't wait any longer and get to know the best small business loans from Camino Financial, this financial institution will provide you with the necessary support to meet your financing needs and will also advise you to make your adventure easier. Could you share with us what would your ideal barbershop look like?