When you are investing or starting out with your business in a beauty brand, you are already signing up for an interactive customer base. A salon is a special place for the customers, where their demands and needs are taken care of before everything. Makeovers, hairstyling, and spa – these are some of the most personal choices that customers make.
For any good salon, their brand value matters more than anything else. Their business depends on their customer reviews and usually word-of-mouth popularity. And this is why having a good brand name and a logo to accompany that is of utmost importance. When you are looking forward to using a beauty logo maker for a salon logo, there are a few things that should be taken into account.
Let us see some of those important things.
The 7 Points of Importance
1. Brand value:
A salon persists in its brand value. And a brand always comes with a good presentation. With a brand logo, a salon can put itself out to a wider audience to increase its business. A salon's logo usually sends a clear message to its customers, so the challenge is to make it stand apart. The logo should be unique and attractive to get the attention of the newer customers.
2. Initiating business:
When you have the logo, the name, and the services lined up – your salon is officially open for business. With the logo, you can gain a wider reach because your customers recognize your business by it. Because a salon is concerned with changing the appearance of people, it is bound to strike up conversations. Your business depends on people talking about your work on different occasions and your logo will help other potential customers to identify you easily.
3. Reputation building:
In line with the last-mentioned factor, your salon's reputation is more important than anything else. As your present customers talk to their friends and extended circles about your good services, it helps with increasing your customer base. Once you have a good reputation for your brand, your business gets a good chance to pick up. This is why it is also important to maintain goodwill with your present and long-term customers.
4. Increases popularity:
Once you have an attractive and stylish logo prepared for your salon business, you get a good chance to start the marketing process. The logo helps you to spread the word about your salon – be it in advertisements, in digital space, and even within your own circle. A salon is nothing if it's not popular. The logo and the name of the business are what helps to increase this popularity.
5. Social media presence:
If yours is a business that is starting out, or even if you have established yourself well – today, there is nothing without a good digital presence. Be in on the social media platforms, a personalized website, or the small posters that can be circulated online, your business needs a good following to increase its business. And with a logo, this process becomes much easier. A good logo helps you stand out from all other brands and customers are more likely to choose you, if you have a strong social media following.
6. Communicating your idea:
The specialized services that are provided by your salon will be best known when it is by advertisement. Your logo should provide your versatility – it should show what the customers can expect and if there is any special service they should look forward to. To update your potential customers about the existing and upcoming services, discounts, and plans of the salon, social media should have an important role to play in that.
7. Builds customer base:
Your company name, brand value, and logo will be the first things to help build your customer base. Making an attractive and stylish logo will make sure that a lot of people visit you on social media platforms and therefore your salon. Sometimes this may be just out of curiosity, but if you provide good services, it always helps to bring in more customers.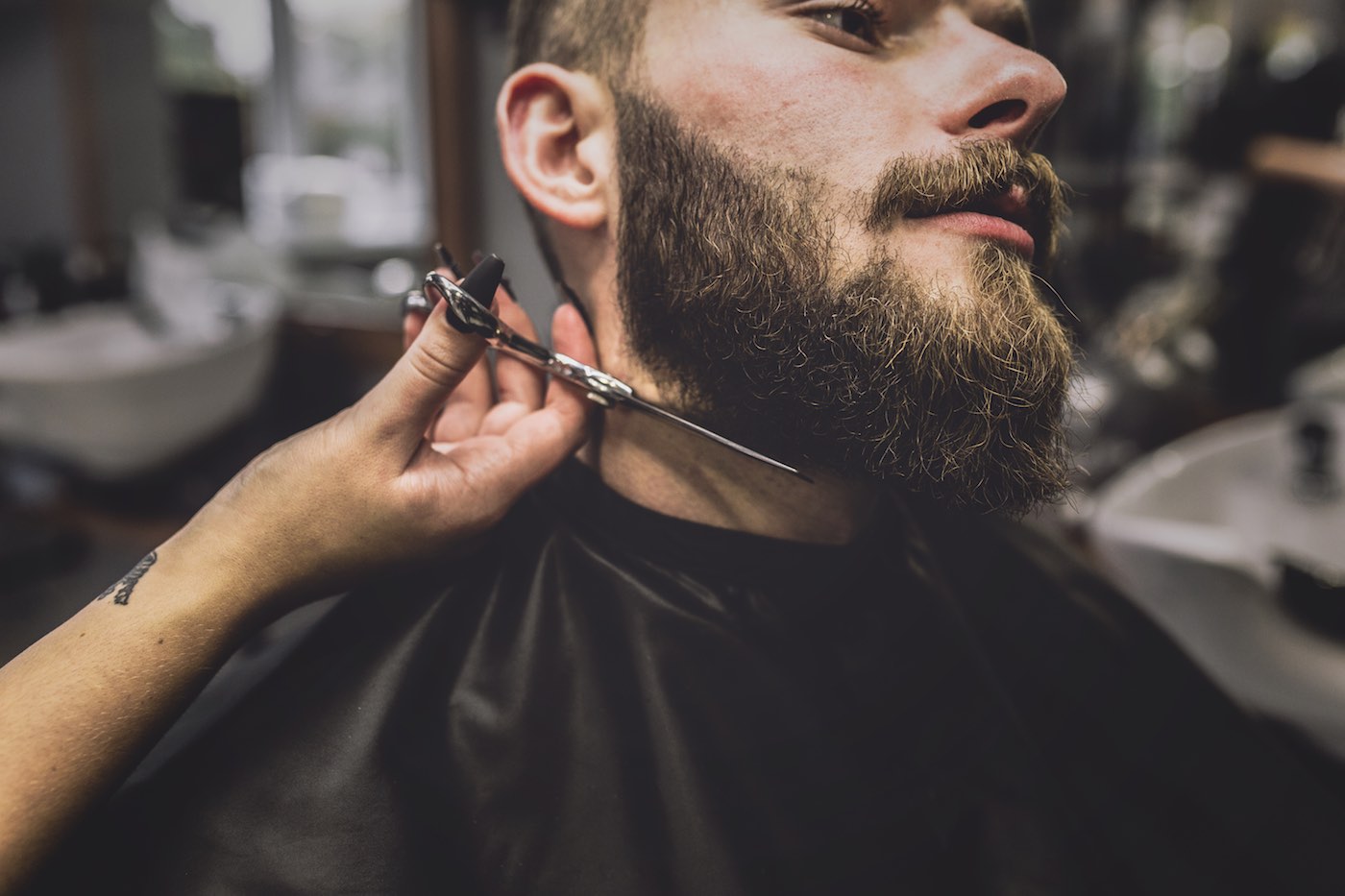 These are some of the basic things you should remember before you are making a logo for your salon and beauty brand. This brand is always going to focus on what your customers need and so it is a great idea to focus on a customer-focused business plan from the very beginning.