Choosing the right RV can be a daunting process, especially for amateur campers. It is not as simple as just picking the prettiest one and be done with it. Well, technically, you could, but that would not be the smartest move. RV trailers are a huge investment. So, unless you have money growing out in your backyard, you should make smart choices before you buy an RV.
RVs come in a wide range of different shapes and sizes. Each one unique from the other in one or more ways. For instance, you do not need to spend a fortune on bulky motorhomes if you do not plan on camping a lot.
So, what type of RV will work best for you? Well, to answer that, you need to know the different types of RVs and what each of them brings to the table. Here's looking at some of the most common types of RVs in the market. We will take a look at their respective pros and cons, so you can decide which one fits your bill.
P.S. If you are wondering where you can buy genuine used RVs, head over to Zervs today!
1.   Popup Campers
Popup campers are arguably one of the most popular types of lightweight RVs. They are the perfect travel companion for your weekend trips. The unique thing about these campers is that you can pop open the side extensions to expand their utility space. Hence, the name!
Pros:
Low cost
Popup campers are the least expensive type of trailers you can find in the market. The average cost of a standard popup camper hovers between $10,000 to $30,000.
Compact size 
Popup campers usually have a very compact and lightweight profile. The small ones can weigh as light as 700 pounds. Even a medium to large size popup barely crosses the 1000 pounds mark.
Easy to tow
Due to their compact size, popup campers are easy to tow and drive around. Even your regular sedan or hatchback will do the trick.
Cons:
Less feature 
Unlike other bulky trailers, popup campers come with bare minimum amenities. A bed and a small stove may be all you get.
Not very safe
Popup campers are usually not very safe due to their flexible nature. It is one of the reasons why they are not allowed in some campgrounds where wild animals pose a threat.
2. Travel trailers
Travel trailers are synonymous with camping. They are the most popular and also the most widely sold type of RVs. They come in many varieties of designs, shapes, and sizes. You can check out Sporttrek RV if this is what you are looking for.
Pros:
Affordable
Travel trailers are relatively affordable compared to other larger RVs. They can cost as low as $10,000. The high-end units can go up to $100,000.
Easy to setup
Unlike popup campers, travel trailers come ready-to-go. All you need is a stable ground to support the trailer, and voila! You are ready to kickstart your camping adventure.
Versatile options 
This is, by far, the most exciting benefit of travel trailers. There are widely available in different size and design options.
Cons:
Low maneuverability 
It can be a tricky task to maneuver around tight corners and parking spaces. This is especially true for large travel trailers.
Requires a suitable towing vehicle 
It is usually not possible to tow a large travel trailer to your daily driver. Instead, you may need larger vehicles like an SUV or a pickup.
3. Fifth-wheel trailers
If you do not know what fifth-wheel trailers are, imagine them to be a beefed-up version of regular trailers. They have a peculiar inverted L-design at the front that allows them to slide on the back of your pickup truck bed easily.
Pros:
Spacious 
Fifth-wheel trailers offer a generous amount of practical space. They usually come packed with all the standard camping amenities, including stoves, AC, and bathroom.
Easy to tow
Due to their unique curved design, you can easily tow it to your pickup truck without any issues. They stay in place and do not wobble around while driving as well.
Cons:
Requires large trucks 
Due to their bulky size, your average SUVs may not cut it. Instead, you will need a heavy-duty pickup truck to drag these bad boys around.
Bulky 
Fifth-wheel trailers are the opposite of compact and lightweight. You may find it difficult to navigate around some low-height bridges or even small campgrounds so it's better to use a popup camper.
4. Truck Campers
Truck campers are like the smaller siblings of the regular fifth-wheel trailer. The difference is that these campers completely slide into the back of your truck.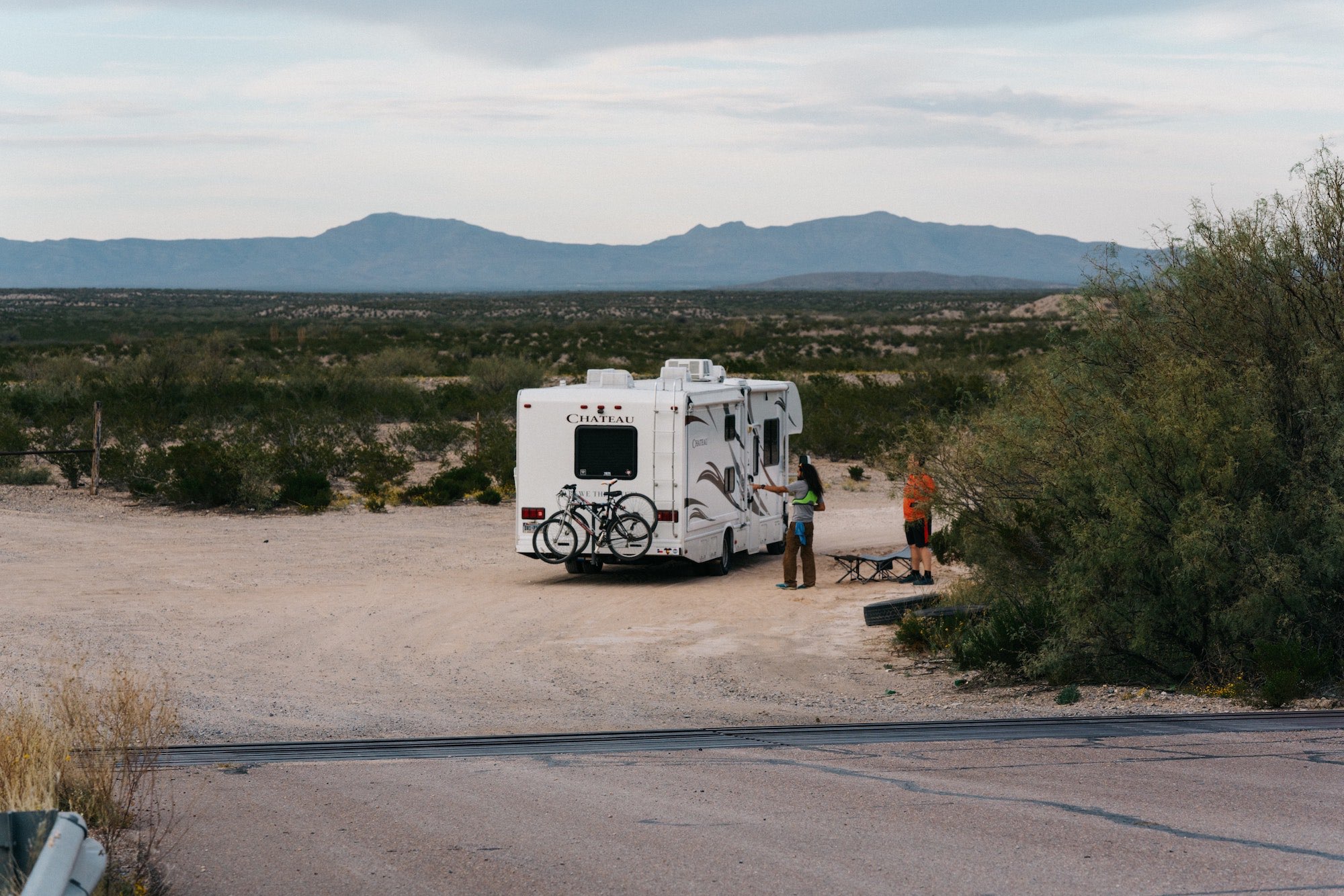 Pros:
Convenience 
Unlike any other trailers, you do not have to drag these campers around. They simply sit on top of your truck, so you do not feel like you're dragging an extra weight at the back.
Go offroad 
With truck campers, you can do offroad driving with ease. Since you do not have to worry about extra dead weight on the rear end, you can drive it anywhere you like.
Cons:
Low space
Truck campers are not very spacious. At most, they are slightly bigger than your standard popup trailers. As such, there are mostly ideal for couples only.
Hard to setup
As you can imagine, fitting an entire camper to the back of your truck can be quite a challenging task. The smaller ones may not be an issue, but the bigger ones can certainly push your buttons.
5. Motorhomes
If you want to avoid all the hassles and enjoy your camping to the max, motorhomes are your poison of choice!
Pros:
Hassle-free
With motorhomes, you practically get a camping house on the go. No need to tow or slide anything to the back of your truck. Simply start the engine, and off you go!
Loads of space 
All classes of motorhomes (A, B, and C) come with generous amounts of space. Class B RVs may offer a slightly lower space, but still more than adequate for most newbie campers.
Cons:
Expensive 
Motorhomes are the most expensive of the lot. The average cost of a new Class A motorhome ranges between $50,000 and $200,000. You can, however, search for used motorhomes at Zervs and buy them for a fraction of that price tag.
Final Thoughts
We hope you now have a good idea of what type of trailers will work best for you. Go to Zervs today and find whatever you need at an instant! In addition, read here What to expect from an old camper for sale.