There's no question that an automobile is a sizable investment. Although some vehicles are much pricier than others, it can't be denied that a new car is going to set you back a bit. However, while there's no way to completely alleviate the financial burden of purchasing a new vehicle, there are a number of ways you can save big when buying your next car. Cost-conscious consumers in the market for a new vehicle would do well to employ the following measures with these car buying tips.
Be Open to Buying Used
In many respects an aversion to purchasing pre-owned vehicles is perfectly understandable. After all, in popular media, used cars are often made out to be cartoonishly unreliable, and while such a portrayal is certainly conducive to comedy, it's generally not very accurate. While it's true that some used vehicles are in better shape than others, pre-owned cars are often a much wiser investment than many consumers think.
To start with, going the pre-owned route will instantly expand your options. If you're limiting yourself to brand-new cars, you're liable to find that the options in your price range are fairly limited – especially if you're on a strict budget.
Secondly, since many pre-owned vehicles have already undergone the bulk of their depreciation, waning value won't be as much of a concern when buying used. Compare this to new vehicles, which lose a significant portion of their value as soon as they're driven off the lot.
Additionally, when purchasing a certified pre-owned vehicle, your investment will likely be protected by a limited manufacturer warranty. The exact terms and conditions vary by manufacturer, but this generally means that you won't have to worry about costly repairs for at least a year or two.
Consider Paying for the Vehicle in Cash
When purchasing vehicles, many of us have no choice but to use financing. After all, cars are expensive, and most people don't have the full cost of a vehicle sitting in their bank account. Furthermore, even people who are able to pay off a vehicle in one fell swoop often opt for financing, as it prevents them from instantly parting ways with a large amount of money all at once.
While the desire to conserve financial resources is perfectly understandable, paying for your next car in cash stands to benefit you in a number of ways. For starters, you won't have monthly payments hanging over your head or interest to worry about.
In addition, some dealerships are happy to provide cash-paying customers with discounts, as the cash route saves them the trouble of dealing with financing. So, if you're able to pay for your next vehicle in cash, you should give some serious consideration to doing so.
Do Business with a Dealership You Can Trust
Overpaying for a car or getting stuck with a lemon are among the most prominent worries of many consumers. To help ensure that neither of these outcomes befall you, make a point of doing business with dealerships you can trust.
Fortunately, finding information on dealerships is easier than ever, thanks to convenient consumer feedback sites. Reviews from other car buyers can give you a good sense of a dealership's business practices and approach to customer service, enabling you to make an informed decision.
So, if you're currently in the market for Chevy's all wheel steering Silverado, make sure to buy from a dealership you can trust.
Don't Shy Away from Negotiating
If you've never haggled over a car before, you may be understandably hesitant to do so now.
However, it's important to understand that many car purchases involve some amount of negotiation, and if you want a better deal on a vehicle, there's certainly no harm in asking. Automotive salespeople are no strangers to negotiating, so you needn't be afraid of placing them in an awkward situation.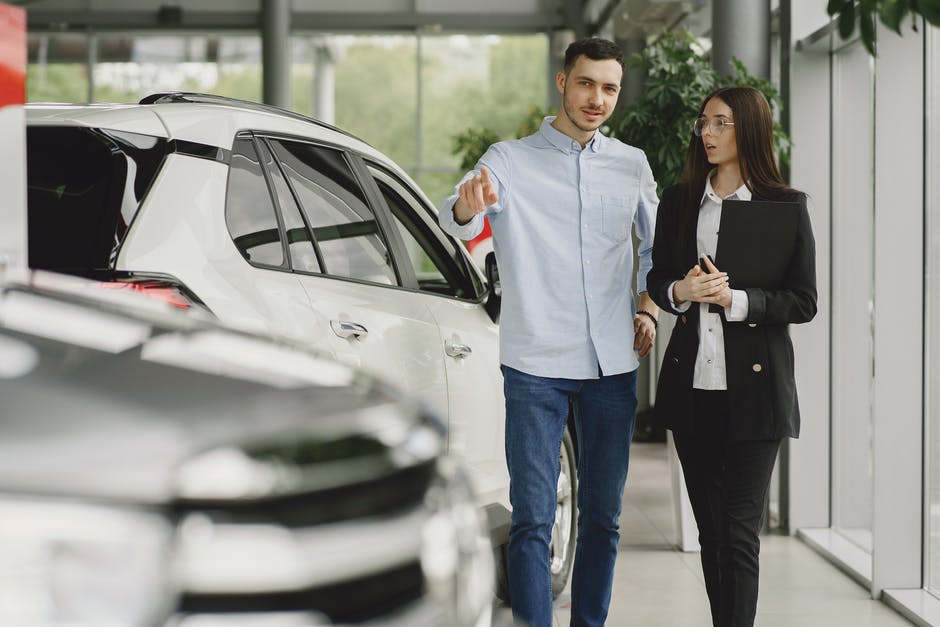 It's easy to see why the very thought of car shopping makes many consumers uneasy. After all, vehicles represent some of the most sizable investments many of us will ever make, so regardless of what type of car you're in the market for, it stands to reason that you'll be spending a hefty sum.
While there's no denying that vehicles are expensive, there are a number of simple and effective ways to save money on your next automotive purchase. Anyone looking to ease the financial burden of a new car would do well to heed the tips outlined above.