Motorcycles are considered to be one of the smaller versions of machineries in the world of the automobile industry. They themselves are the most pleasant methods of human transportation. But sometimes, for many reasons, it is not possible to ship your motorcycle from point A to point B by riding it or by carrying the motorcycle in a car.
Especially, when you are shifting from one place to another permanently and you have several other things to look after. Or you may. have another four wheeler to drive to your desired destination. In this regard, here's the safest way of transporting your motorcycle https://cheapmotorcycleshipping.com/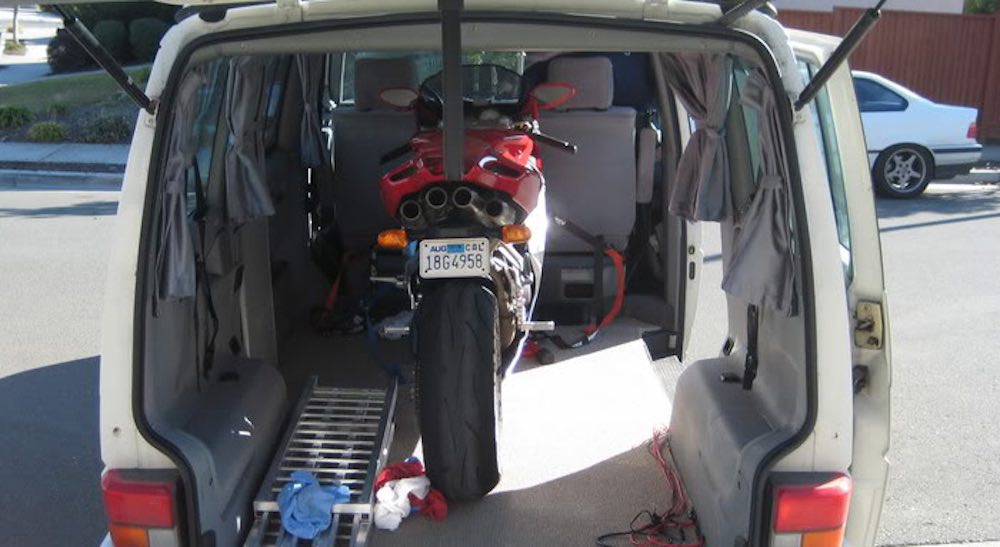 All the above mentioned possible circumstances do not allow you to ride your motorcycle to transport it to your long distance location. But, if you want you can shift your bike to your new home by loading it inside your four wheeler that you are supposed to drive yourself.
As motorcycles are the object of affection for most of the bike lovers, so you don't need to handover your gear to any vehicle transporter, if you are owning a four wheeler.
In this article I have tried to compile some of the possible predicaments that may have to face while carrying the motorcycle in a car and solutions for easing the bike transportation process.
Things to consider:
Check your car's towing potential
Each and every four wheeler has different towing capacity. You can easily get the information about your car's capacity in the owner's manual. An average standard sedan has the potential to tow the weight from 1000 to more than 1500 pounds. Whatever your car's towing capacity is, you should not exceed the maximum of 80% of  your vehicle's towing ability. At the same time, make sure to check the weight of your motorcycle as the towing pull is directly related to its weight.
Install an appropriate hitch
If you are planning to tow your motorcycle by your car, then you must install a proper hitch suitable to the specific trailer that you are going to use for carrying your motorcycle. Generally, most of the hitches get fitted to any average kind of towings but sometimes misfitted because of road type variations. Every specific vehicle needs a particular type of hitch to be compatible with, for instance, a vehicle might require a camper hitch. Keep your vehicle parked with the car's e-brake on while installing a hitch to it. Hitches are easily available on Amazon.com or eBay that cost within $150 to $400. You must search hitch according to your vehicle type.
Avail proper hitching essentials
After installing the hitch, the next step is to choose a perfect trailer to carry your motorcycle. Select a trailer as per your motorcycle's weight and the towing capacity of your vehicle. Try to look for one that weighs not more than 350 pounds as the load of the trailer will also be added to your vehicle's towing potential. If you are not willing to use a trailer or minivan, you can go for a motorcycle tow dolly to ship it to your desired location. All the mentioned hitching essentials would be available in the automobile parts shops or you can rather borrow them also.
Check on your car's roof loading capacity
The last point you may like to count on is to try loading your motorcycle on the roof of your carrying vehicle. For that you have the idea about your car's roof-loading capacity. You can easily carry your small motorcycle on the car's roof but if you have a heavy weight motorbike, it won't be suggested to ship your Bullet to the former stated idea.
Knowing the protocols and safety measures
Once you have done with the loading process, there are few more things left to take care of.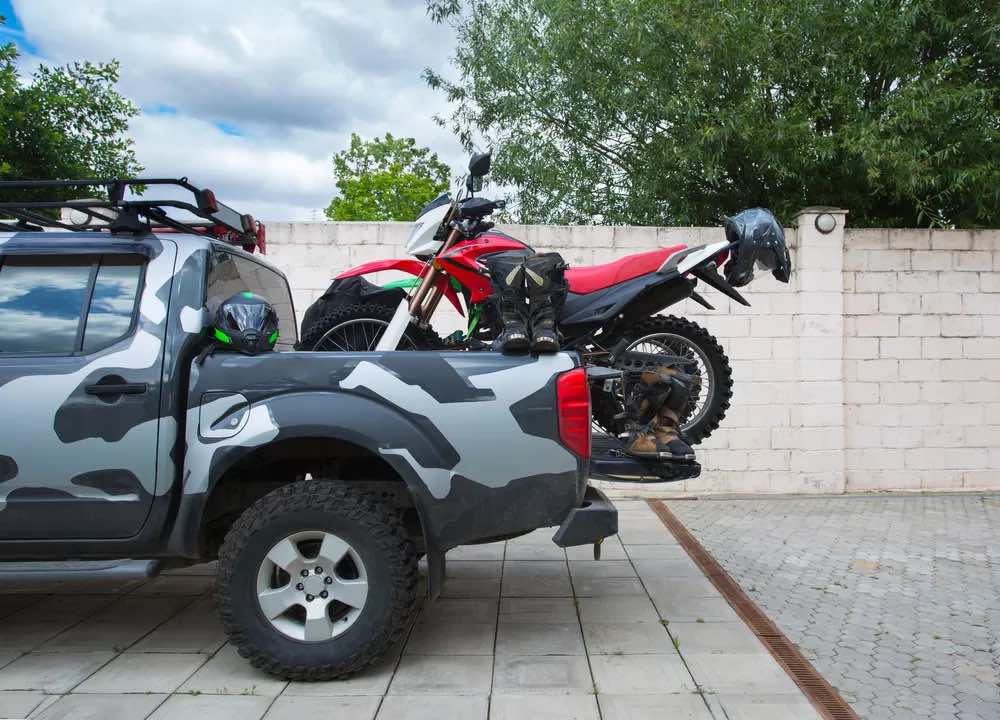 Firstly, you must be careful not to exceed your vehicle's towing potential as it would make your trailer oscillate which can be proven dangerous to the other drivers around you on the road.
Secondly, check out that your car's brakes are functioning fine, as you are adding too much weight in the backward. The added weight from the motorcycle in a car may push you forward constantly if your brakes are malfunctioned.
Thirdly, if you are borrowing a trailer instead of purchasing one, you must ensure that that is registered. Get a trailer that has electronic connection plug in. So that with that you can sync the trailer's blinkers and brake lights to your car.
Fourthly, you should drive slower than your usual speed as you are carrying extra load at the backside such as you should drive 5 to 12 MPH slower than the drivers around you.
Lastly, during any kind of towing transportation or carrying a motorcycle in a car, there is a chance of overheating of the engine. So, for emergencies, you must carry some extra containers of water and also antifreeze solutions to cool down the engine. You can also take breaks while driving to let your car's engine rest for a few moments!