You may be eligible for cash compensation if your vehicle is damaged but does not technically meet the criteria to qualify for a "lemon". These cases are often where the manufacturer pays a "consumer cash and keep" settlement.
But what about a lemon buyback law? This occurs when a manufacturer purchases your vehicle to repurchase it because it is a lemon. Repurchase is a return of all money spent on the purchase or lease for your lemon vehicle. This includes all monthly payments, including tax and finance charges, and a prorated portion of your registration. The usage fee represents the cost of the vehicle for "trouble-free" driving.
The repurchase will also include reimbursement for any consequential or incidental expenses you incurred as a result, such as towing or rental costs. Unfortunately, this only applies to new cars.
Lemon Law Coverage: Value Calculation
If lemon law protection does not cover your vehicle, you have two options as a consumer that protect car owners throughout California.
Replacement Vehicle If applicable, the replacement vehicle will include the same dealer options as the original vehicle and reimbursement for incidental or consequential expenses like towing and rental car fees. You may be responsible for any price difference and any usage fees for driving the lemon vehicle "trouble-free".
Buyback/Refund
The following factors will determine the amount of your refund:
• Deposit payment
• Monthly payments
• Vehicle financing, taxes and registration fees.
• Rest of the loan balance
Your refund will be reduced if your vehicle was leased instead of purchased. The remaining amount will be paid off.
This calculator will calculate your estimated refund based on all the factors. Find out how much compensation you could get by taking a minute!
This refund calculator is not a prediction or guarantee of future results. Each case is unique, and each case must be evaluated according to its facts and merits.
Lemon Laws Do Not Cover Value Determination
The condition of your lemon will determine how much you can get for it. Sites like Edmunds True Market Value (KBB) and Kelley Blue Book Value(KBB) can give you a rough idea of the lemon's value. However, it is important to be honest about the vehicle's condition. If you select "damaged" for your condition, the Edmunds site will give you a message saying they cannot provide a value. KBB doesn't allow you to choose a lower condition rating than "fair". This means that if your car's condition is "poor", you won't receive a KBB value. You still have options to dispose of your car if it falls within one of these low condition ratings. However, at least you will get some value.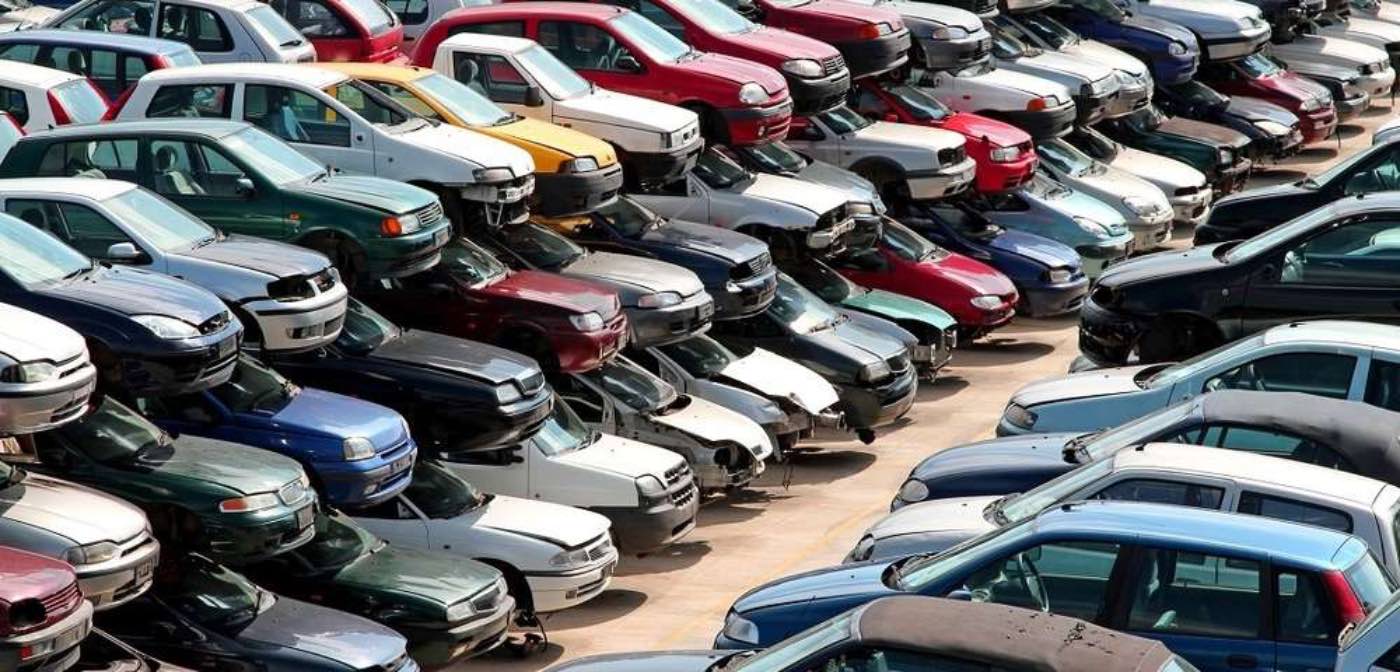 If your lemon is in Really Bad Shape – Junk It
You can drive your lemon to the nearest junkyard to get an estimate of what they will pay for it as scrap metal, based on its weight. Although prices will vary depending on where you live, the national averages are $135-$150 per ton. This means that while you might only get a few hundred dollars, it's still worth more than nothing. It might not be scrapped immediately by the junkyard. It will attempt to salvage any parts that are still usable before crushing it and recycling it. Your lemon will not run if it doesn't start. It will be towable to the junkyard.
Dealerships Minimum Trade-in Specials
Dealerships will advertise for you that your vehicle has a minimum trade in value, regardless of its condition. Don't fall for the hype! They will give you the amount you need for your trade-in. However, you can be certain that they will mark up the price of any new car they sell to you to cover this cost. You may not be allowed to negotiate the price of your new car. It's all legal. The bottom line is that no reputable dealership will guarantee a minimum trade price regardless of condition. They have to cover the cost of offering this service somewhere. This will be in the purchase price of your new car. Look carefully at any deals like this and make sure you read the terms of the offer.
Donate it to a non-profit organization you wish to support
Many charities and non-profits offer car donation programs. A broker will usually be able to sell your car so that the charity can take it. While the charity gets a share of the proceeds, you can take a tax deduction based on the fair market value (not the book) of your vehicle. This requires you to file an itemized tax return and ensure that the charity to which you are donating the vehicle is eligible for tax-deductible donations. KPBS' vehicle donation program is a good example of a vehicle-donation program.
You can sell your lemon – but do it Honestly
If you think your lemon is more valuable than scrap metal or a donation, and you are looking to make some serious money from it, selling it privately is your best option. It is not possible to give any warranty or guarantee as to the condition of your vehicle if you sell it "as-is". You should be cautious, however. If you deliberately mislead the buyer regarding the condition of your vehicle, you may face a lawsuit from an unhappy customer. Honesty is the best policy. It is important to inform the buyer about any problems with the vehicle so that they are fully informed. You can call the car a lemon or give a detailed description if it is. Craigslist and other online vehicle advertising sites are great places to sell your lemon. But be aware of what lies ahead by reading this article Understand the Risks when you Sell Your Car Privately.