This article is meant for pure entertainment purposes. It is for lying on the couch, chilling out or while browsing your mobile at a red light. It is a compilation of a few toilet signs we'd thought share with you.
Here is the list:
The donut and the cream cake: The donut is holed and the cream cake has ofcourse, cream!
The iToilet sign: the male has an prick while the female has a dent. iSex!
The Squirrel toilet. The male has nuts while the female doesn't.
The Male Pacman vs. Female Pacman: doesn't need much explanation.
The Bla is the Male (no one likes them) while the BLABLABLABLA is Females who have lots to talk about.
The Knotted door; the Male is a rope while the Female is looped cord. Should we explain more?
The type-of-drink sign; Males prefer Beer while Women a cosmo.
The Artistic one; the Male toilet is 'Men' and Female is just 'Wo'oing the men 🙂
Here is a funny tampered toilet sign with Wolverine and the Professor.
Well they do stay for long chats in the bathrooms while a guy only goes in alone, does his what he does and leaves, true?
A sign for geeks with Batman for Males and Wonderwoman for Females. Or maybe it's switched and they get to meet their dream superhero in the loo?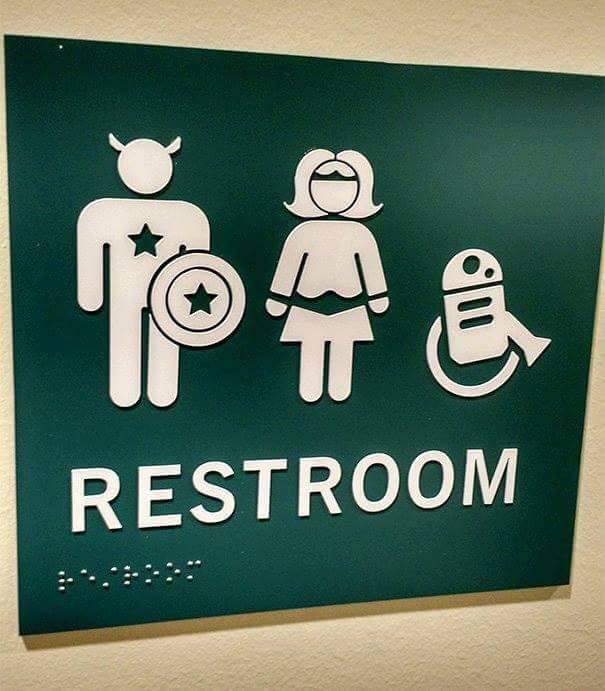 Then captain toilet and superwoman with R2D2 for handicapped is one of our personal favorites.
Guys can go, Women can go and so do Aliens. Aliens have rights you know…
Everyone knows the direction of how it pours. Well, hopefully everyone.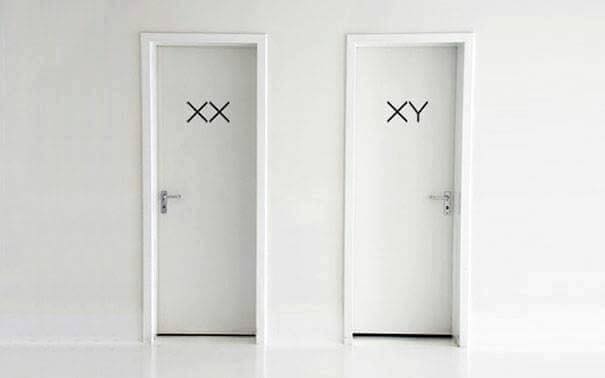 The futuristic proof of Masculinity and Femininity by DNA. What about XXX? or XXY?
Need a theatrical introduction of which toilet to go to? Here is an elegant one..
  One for the geeks surely. Although I've never seen a Female Android (kinda contradicts the word)..
Surely these breakfast food won't be so appetizing after reading these signs, won't they?
Last but not least, we have the Pussy and the Cock. You should choose for yourself.
Pretty much the same idea. You should know your way by now..
Have more signs to contribute? Which one do you like the most? Leave us in the comment section below…