It's the time of the year it's Halloween time everyone is looking for last-minute costumes like every year you'll be wearing Batman or Superman or a soldier.
But what if things change this year. What if your name Alaa and you bring your genie to the party?
Here are 5 extremely obscene Halloween costumes only for men that you won't see around here:

If your name is Alaa el Din, why don't people rub the lamp. Who knows what will come out.
Think you're cocky, put a rooster in your pants. That's a last minute resort costume.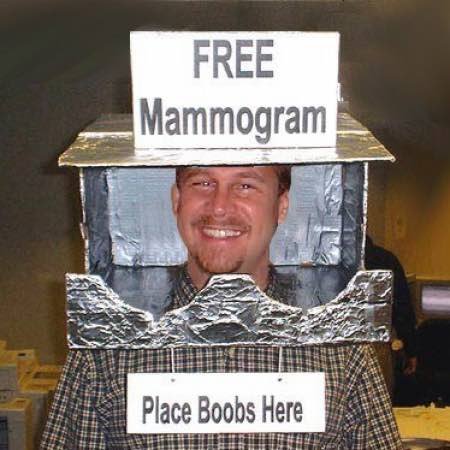 Are you a doctor/nerd, invent the human mammogram. Spread breast cancer awareness and help some poor ladies.
Want to impress people that you're no longer a Virgin, bring your sleeping date to the party.
People think you're lazy, well show them if you're asleep all the time, some parts of you are never asleep.
Have a few more ideas, leave them in the comments section below..