Wentworth Wooden Puzzles are calling for Puzzle Positivity ahead of National Jigsaw Day on Tuesday 3rd November. National Jigsaw Day is celebrated every year by puzzlers of all levels and this year will be no exception.
The Wiltshire-based company make high-quality wooden puzzles and were responsible for the first ever National Jigsaw Day back in 2015. Since then, the year has grown in popularity and marks an important day on the calendar for jigsaw puzzle fans across the UK. 2020 has been a challenging year, so this year Wentworth are calling for puzzle fans across the UK to come together online, to share their jigsaw puzzle stories and pictures and to spread some Puzzle Positivity.
Wentworth Wooden Puzzles are encouraging all their followers and fans on Social Media to post pictures of their puzzles with the hashtag #PuzzlePositivity on Tuesday 3rd November. By sharing pictures of puzzles in the to-do list, completed or in progress the hashtag is a way we can all show support for each other and discover connections.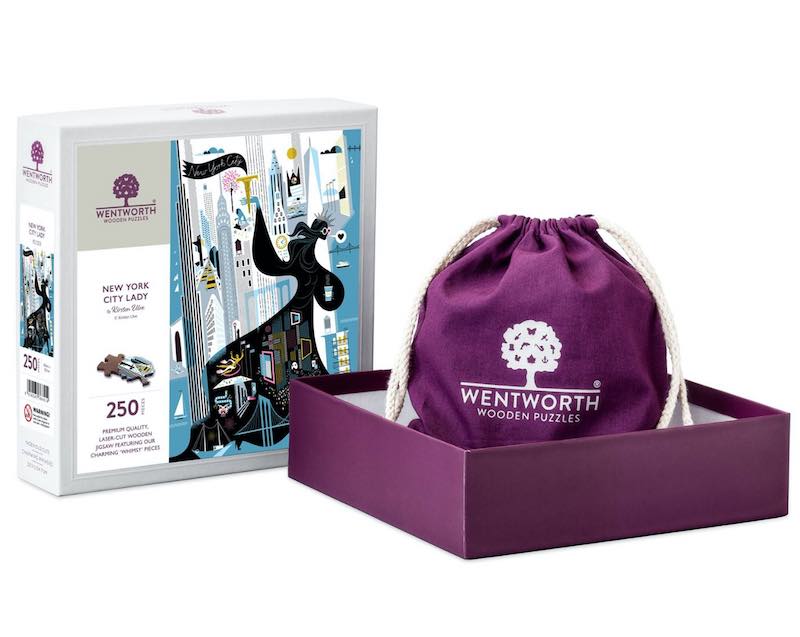 WENTWORTH AMBASSADORS
The day also marks the start of an exciting new search for the team at Wentworth Wooden Puzzles. Following the hugely successful appointment of a Minister for Jigsaws to help promote a love of puzzles across the generations, Wentworth are now asking for nominations for Wentworth Ambassadors, to test new puzzle innovations and be part of the extended Wentworth family.
Applications open officially on 3rd November, and will be promoted across Wentworth's social media and website. The new Wentworth Ambassadors will be announced on 29th January 2021 – which is another important date, International Puzzle Day.
"This National Jigsaw Day we want to encourage every puzzler to spread Puzzle Positivity and support each other through what has been and continues to be a stressful period for many. Whether that be by lending a puzzle to a friend or sharing a puzzle over a cup of tea, we all need some positivity in our lives right now,"
Sarah Watson, Managing Director, Wentworth Wooden Puzzles
YOUNGER PUZZLERS
In an increasingly digital world, many people have rediscovered the analogue charm of a jigsaw puzzle in recent years. This has paved the way for a new breed of younger puzzlers that has dramatically grown during 2020.
Jigsaw puzzles are proven to increase focus, patience and help with feelings of relaxation, and due to their immersiveness, working on a jigsaw puzzle can be very meditative. A Wentworth Wooden Puzzle can also provide a break from screen time, quality time shared with family, or a mindful distraction.
The wellbeing potential of a jigsaw puzzle was discovered by many in 2020 who were seeking a reprieve from the effects of lockdown. We're currently seeing a new puzzling trend across the UK that looks set to stay with us. Sales of jigsaw puzzles have increased by more than 200% since March, and it's no surprise that a jigsaw is now considered a household essential.
With a whole new community of puzzle enthusiasts ready to share their stories digitally and join in the fun, Wentworth Puzzles are hoping for some real #PuzzlePositivity on National Jigsaw Day.