An invitation to both Mazen Yassen, Content Creator at Just A GoProer, and Photographer Coucla Refaat to attend WYF2018 in Sharm el Sheikh, sparked a collaborative effort.
Both joined forces to best take advantage of being in a single place with almost other 5,000 inspiring youth from all over the world.
https://www.facebook.com/JustAGoProer/videos/950756968451279/
Putting their minds together, a roster of ideas flowed and in the end, the idea of connection and communication seemed the most fitting. This came in the form of a message from the world, to the world, which given the setting of a single meeting place for global ideas and diverse mindsets, seemed like the most powerful.
Just A GoProer X Coucla Refaat Youth Inspiration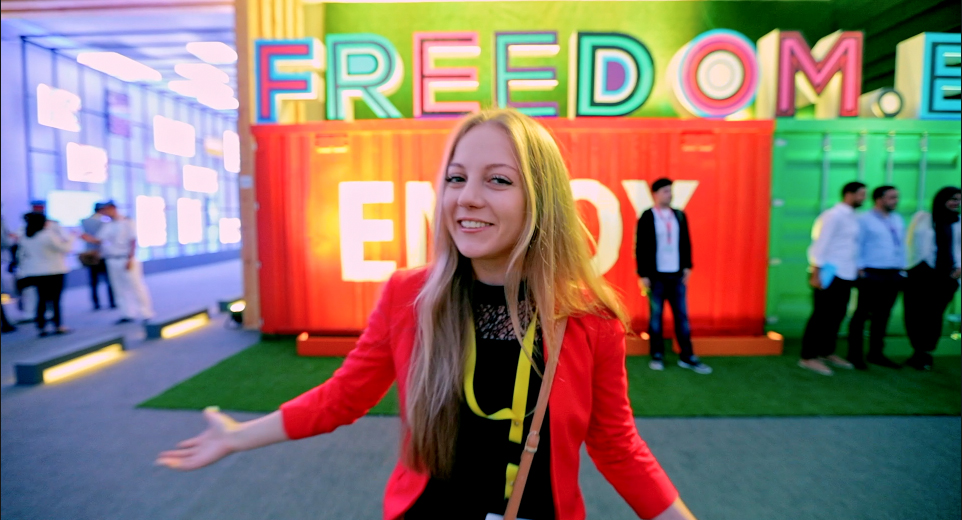 In an era where everything seems to happen so fast and where many feel like they are all alone in their struggles and are constantly trying to keep up and catch up, sometimes feeling like their efforts are going to waste. We took the opportunity of being in the same place with youth from 163 different countries to send a message. We wanted the world to know that we all share the same feelings.
– Mazen Yassen & Coucla Refaat
 Guests of the WYF2018 were invited to say a simple greeting, "Good Morning" in their own languages, they were invited to express themselves through the universal language of dance, and finally, they were asked to speak their minds in a bigger message to the world.
Creating this video has fostered a spirit of unity, solidarity, and commonality. This prompted Mazen and Coucla to further flame the fires of togetherness through future collaborations; after all, we are all in this together.
  From Mazen, Coucla and everyone that made this video happen; we do not want it to stop here. We want everyone to know that life is not the micro moments shown through social media. That behind it lays effort, time and perseverance. That we all share the same feelings and go through similar experiences and that all we need to do is to keep going, learn from our failures, and continue to strive to reach what we are aiming for.
If you share this idea, know someone that needs to hear it, or think it might help someone; we encourage you to let them know that #WeRallinThisTogether